Editorial: fighters testing the role conflict fringe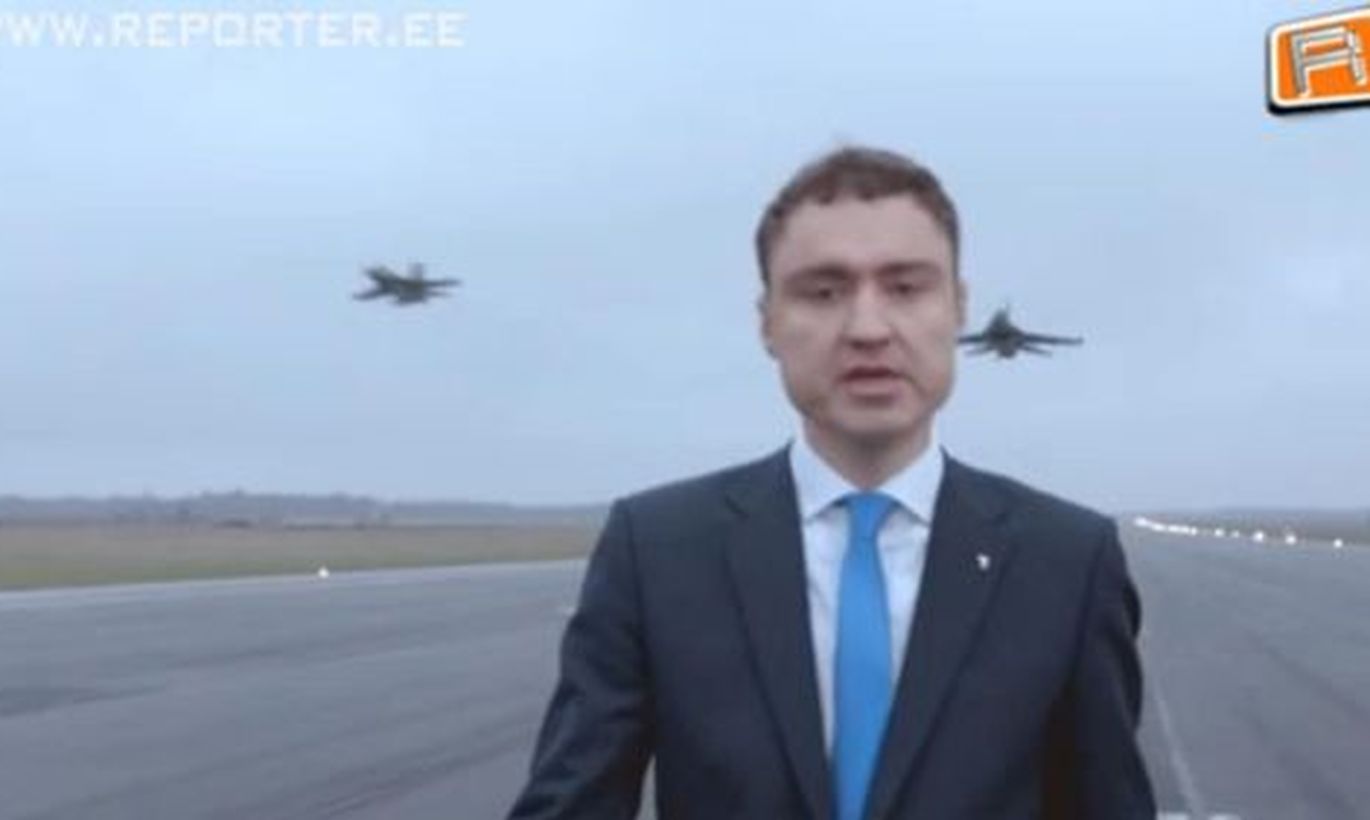 Reform Party political technologists may, perhaps, be patting each other on the back: in the vastness of the web, campaign video filmed at Ämari Air Base is living a life of its own while (news) portals and social media are awesomely astir. Taavi Rõivas, as party chairman and prime minister, has endless opportunity to harp a political message on security. Even so, the very freshly prime minister ought to already have experience and statesmanship enough to realise there is a line better not crossed in a democratic rule of law – one which political games may easily infringe. 
Sure, impossible these days to overemphasise security. With Russian forces testing the limits from Arctic to Australia and the Kremlin playing democracy in Western legal space while trampling on basic rights, far be it from the democratic world to start winking at its own laws, rules and good practice. To seek or secure power by means perhaps legally correct yet dubious when it comes to values is never expedient for a state. Even when defence and prosperity thereof is seen as a goal.
As proven in history, «we are the state» is essentially thin ice to walk on, a slippery slope at best. Party headquarters and prime ministerial office are two different doors, even with the same people walking in and out. Prime minister's office cannot deal with election campaigns of a chairman of a party, even for sending an email of making a phone call. In this very unacceptable manner, the way the Ämari Air Base Reform Party clip came to be is testing the role conflict borders. Again, let us remember: political culture is also shaped by appearances.
Involving Defence Forces in a political campaign is deeply questionable anyway. Like the statement, also, by former Commander-in-Chief of said forces and freshly Reform Party member Ants Laaneots recently labelling the current Chief Riho Terras «an IRL puppet».
As noted by President Toomas Henrik Ilves yesterday, issues related to security of the Estonian state are obviously part of our political debate, but Defence Forces and other agencies related to security are depolitized as befitting a democratic state. «And thus they need to be kept separate from election campaign,» the President told Public Broadcasting.
«Pride goes before destruction, and a haughty spirit before stumbling,» says a much-quoted Scripture (NASB). In the party backrooms – not Reformers' only – deep thought is heartily advised when choosing the means for the ends as campaigning heats up.