Part of public info routinely hidden as «official»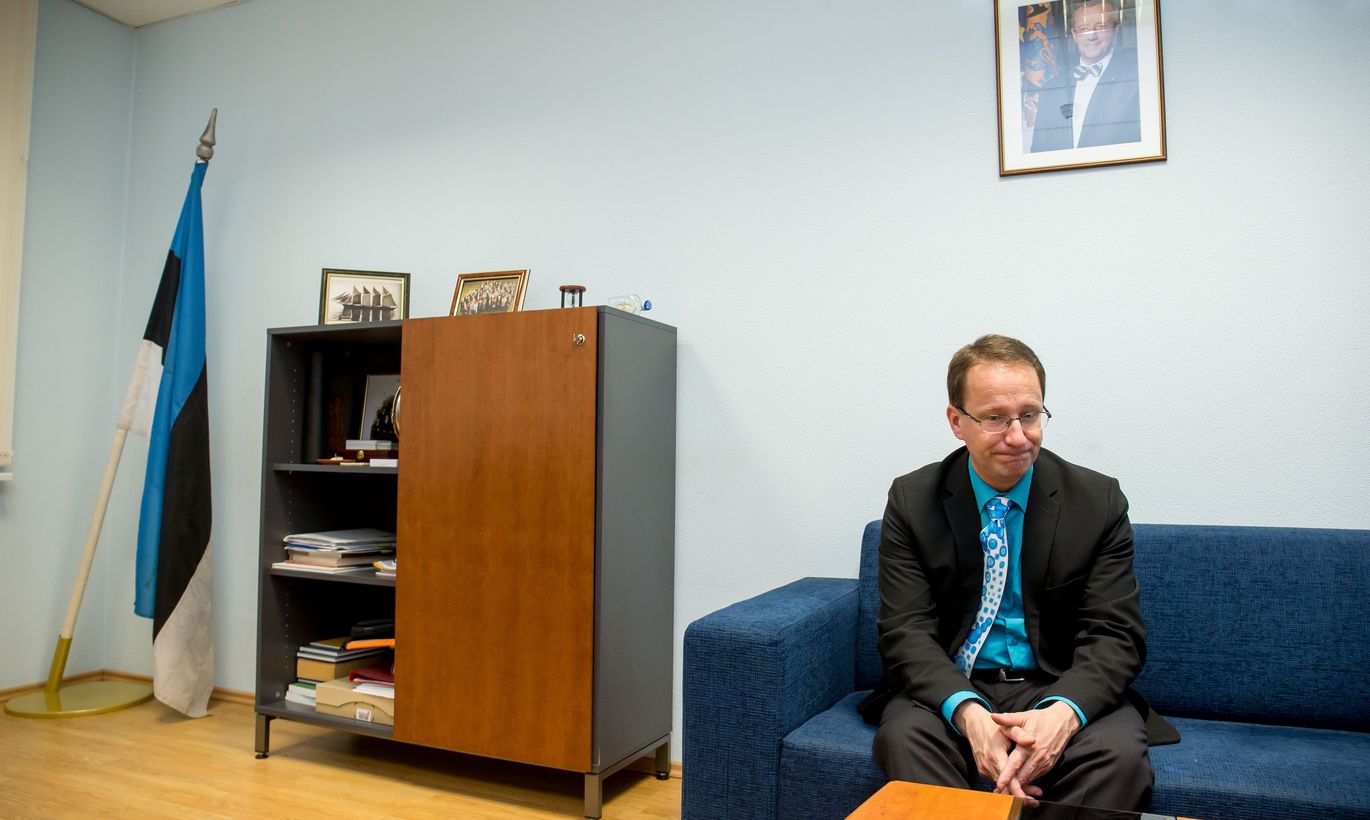 In practice, Estonia often imposes for-official-use-only limits on information that ought to be freely accessible by public pursuant to law.
What do these have in common: an explanation of a law sent to a citizen; reply by Riigikogu to proposal to split year into 13 months; and justice ministry's directive on mobile phone limits to employees? Nothing, except that all were proclaimed official-use-only for 75 years with no basis whatsoever to hide them from public eye.
The examples come from public document registers which 314 agencies and institutions in Estonia are obligated to keep, from Vändra Commune Government to Harku Prison (the latter, by the way, in habit to dodge the duty).
The registers are a requirement set by Public Information Act. The idea is simple: if not otherwise prescribed by law, the data created by those paid by taxpayers shall be public so as to ensure transparency of power and allow the citizens keep an eye on documents that concern them. Meanwhile, it is the very official who decides whether or not to allow access to a document.
Errors are not uncommon. Last year, for instance, agencies and private persons files Data Protection Inspectorate (AKI) 138 challenges regarding obtaining public information. In about half the cases, the accused had to admit to having withheld the data without basis.
«A problem that strikes the eye is: there are lots of restrictions and often [they] do not know what to set as limit to a letter and whether this is needed at all,» said AKI director-general Viljar Peep.
Making something visible to public in an agency's document register is often a matter of one click with a mouse by an official. The document flows often reaching hundreds a day, at times there may just be a dozen seconds to decide: to click or not to click. Hence, convenience tends to rule.
«A principle has been used of «let's not say it is restricted but just to be sure let's keep them at bay». The other variant is that a digital document is marked as restricted, but the restriction is not specified,» said Mr Peep.
Thereat, both the letter and the spirit of the law are being violated. Namely, Public Information Act prescribes line upon line what kind of information needs to be entered into registers regarding each document. 
The confusion was obvious in an AKI poll recently concluded. In it, they asked institutions to send lists of provisions which, in their opinion, are basis to declare certain documents as official-only. A total of 180 were suggested.
«According to our analysis, only 80 or so of these were correct, the rest were were-restrictions. Very often, the restrictions are inventions by officials, in reality nonexistent,» related Mr Peep.
As an example of that, a restriction cannot be based on a provision which just states an official is under obligation to protect information by restriction on access. Also, it is wrong to proclaim an entire correspondence official-use-only just for one letter involved including restricted information.
A widespread error is to automatically restrict any documents containing a private person name or even identification code. Should a village dweller, for instance, make a proposal by memorandum to executive powers, this may be important for hundreds like him.
«The restrictions are marked of not by office workers not paid the best and trying to get their work done at high speed, routinely,» substantiated Mr Peep. «As the officials are constantly rotating the outcome is all kinds of mess staring at us from the document registers.»
In unofficial talks to Postimees, several public sector staff admitted that delving into each single document would demand tremendous amounts of time and more workers. Thus, if a document is not public at first sight, they tend to go by «better be sure than sorry».
This is easy to understand as while the constitution equally stands for protection of private life and the public right to know, it leans towards banning. Should an official unwittingly publish non-public information, he at once stands guilty in misdemeanour. If, however, he fails to publish public information, this will only qualify as misdemeanour after the institution has refused to also observe a precept by AKI.
Much more worryingly, however, in recent times the highest level state agencies have become careless with presenting public information. 
At a hint by Postimees, AKI last week launched proceedings regarding finance ministry whose document register's public display has been shut down since May 1st this year. In addition to thus violating the law, by hiding the documents the public was denied the option to follow decision-making while state budget was being compiled.
«This is an extraordinary case of weird. Finance ministry is among the very agencies with whom the documents of analytical and general interest are far above average in number. This is highly regrettable,» assessed Mr Peep.
The ministry's support services vice chancellor Kristjan Kitvel apologised on behalf of the institution and explained that while switching to a new web system they failed to have document register application ready. The app ought to be working by January 1st.
The Information Gateway way
Like disorder rules in Riigikogu document register which, due to technical glitches, keeps getting hundreds of empty entries.
As an example of that, on November 7th the register featured an entry on Estonia's energy security with almost all information missing as required by law. The information, they say, does exist in the Riigikogu, but it gets carried over into the public register in a faulty way. As explained by Chancellery of the Riigikogu sessions department adviser Kristi Rasva, Toompea is also preparing a new website and by next year the problems ought to be behind them.
Mr Peep the AKI head has got a solution. In the next few years, they want to train the citizens to communicate with agencies/institutions via the eesti.ee information gateway. With this, the strengths are many. The proceeding of a letter would be better observable. In the letters and answers, the personal data part could easily be automatically hidden, while the parts of general interests would show in document registers.
Also, as the official-use-only date passes, the documents could be automatically opened. For instance: often, Police and Border Guard Board currently goes by a one-day restriction set in documents for some reason, but as two days pass no-one will make them public.
«Definitely the change ought to be executed before 2020 when Estonia loses structural support and 20 percent drops off the budget. By then, we should make our information management so effective as to help survive the blow,» Mr Peep pointed out.