Urmas Sutrop: Russia launches propaganda in Estonian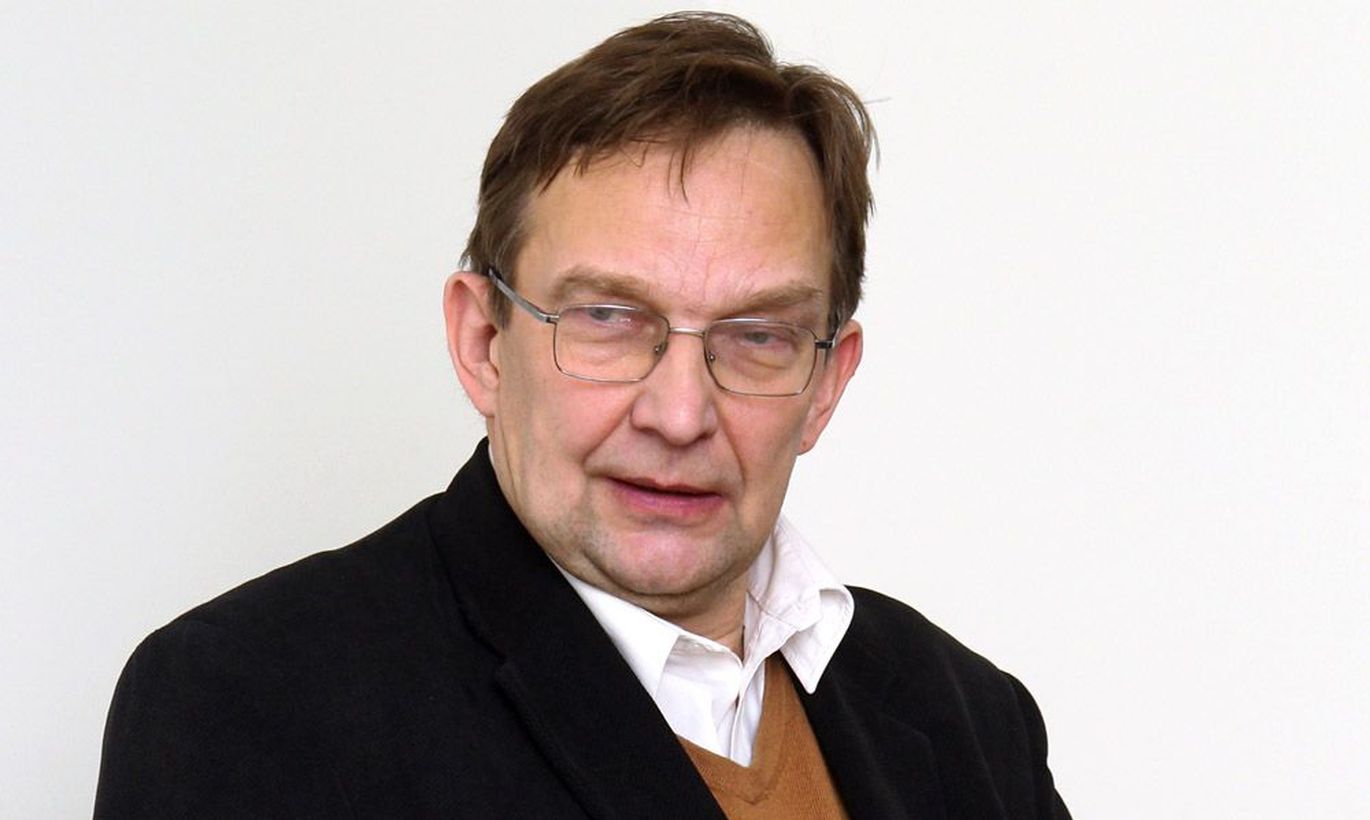 Up to now, we have been used to mostly worry about helping our Russian speaking compatriots into local information space. From now on, we will also have to think about not losing Estonian-speakers to Russian propaganda, writes linguist Urmas Sutrop.  
A while ago we read the news about Russia's state media channel – International Information Agency Russia Today – planning to open shop in Tallinn. Now, the agency's plans have become somewhat clearer, having just announced its foreign brand name Sputnik as a word romantic, nostalgic and known. In Russia, they will carry on under RIA Novost­i.
The centre considers itself one continuing Soviet propaganda. In its glory days, 300 hours of foreign language programmes were aired a day; now, the aim is at 800 hours of radio programmes in 24 hours. As admitted by agency management, the good Soviet time employees knew not the precise details of interest to the locals. Therefore, they will now launch representations in thirty countries to better localise the news. The countries are split into regions. The Tallinn, Riga and Vilnius representation belongs to the former Soviet Union one.
Probably, the allocation is somewhat geared towards finding discontented fools longing for the Soviet times; on the other hand, to show that Russia is not recognizing Estonia, Latvia and Lithuania as belonging to the family of the free – guided by the idée fix that a multinational civilisation has been built, one in their thinking located around Russia.
They are hoping to turn back the time and prepare for the reoccupation of Baltics. Softly and tenderly, the representations are nicknamed hubs – in English – as meaning, among other things, a centre of interests and activity.
The Tallinn centre plans to hire 20 to 30 Estonian-speaking journalists who will be able to realise themselves with full freedom and have more liberties in their profession than in any other newsroom in Estonia. In the initial plans of the agency, producing TV programmes does not feature. The centre is intending to open an Estonian-language radio channel. If denied broadcasting permit i.e. a frequency, the plan is to spread the programmes digitally via the Internet. In addition to that, an Estonian-language online web-portal is planned, as well as Estonian-language multimedia solutions for smartphones, occupation of Estonian speaking social media, Estonian language news-streaming and opening a press centre. 
Naturally, the question arises: where are these couple of dozen Estonian journalists who are dreaming about total creative liberty and a nice income in a Putinist propaganda machine. Where will these people come from?
Compared to this, Tallinn TV is a lamb altogether innocent. And with even Tallinn TV struggling with lots of public figures refusing to be interviewed and aired on programmes, how and with whom will the Sputnik journalists do their stories? Well, time will tell. Probably, the name of a journalist and the press card applied for will rather be a covering for information operations by agents of other agencies (FSB, GRU).
Staff at Sputnik believe that in their hearts many nations are with Russia. The centre's ideology is based on the premise that people are fed up with the «lies» of the West and mostly of the USA, and thus are seeking for a trustworthy information channel. The plan is to say what others are not saying, to forward «verified» and «trustworthy» information and interpretations alternative to Western media. They believe the world is tired of one-sided (monopolar) info. Instead of that, they aim to offer multipolar, multicolour and multicultural information. All this serving to show that Russia is living in the nostalgia of Soviet-time make-believe. Partly, they are lacking the sense of reality, while urged on by a state-level desire and compulsion to destabilise the world.
While no Estonian-speaking TV is initially in Russia Today/Sputnik pipeline, that doesn't mean a lack of plans to undermine us with television. Already, lots of Russian channels have Estonian subtitles in digital networks. As also revealed by the latest news of the activity of Pervyj Baltijskij Kanal (PBK), Estonian-speaking viewers are being pursued in earnest.   
Not long ago, PBK let us know they would like to buy programmes prepared by Estonian state thus to enhance the trustworthiness of their channel. While, in between the trustworthy programmes, the more so spreading the hostile propaganda. Also aimed to tie Estonian-speakers to Russian channels is the PBK plan to start showing Russian movie classics with Estonian subtitles.
Better not panic by all of this; even so, with their scarce means our corresponding agencies will have to operate with even more wisdom and thought.
Up to now, we have been used to mostly worry about helping our Russian speaking compatriots into local information space. From now on, we will also have to think about not losing Estonian-speakers to Russian propaganda.
Urmas Sutrop is director of the Institute of the Estonian Language and professor of anthropological and ethnological linguistics at University of Tartu, a Reform Party member.