Please note that the article is more than five years old and belongs to our archive. We do not update the content of the archives, so it may be necessary to consult newer sources.
Baltic presidents receive Golden Victoria award in Berlin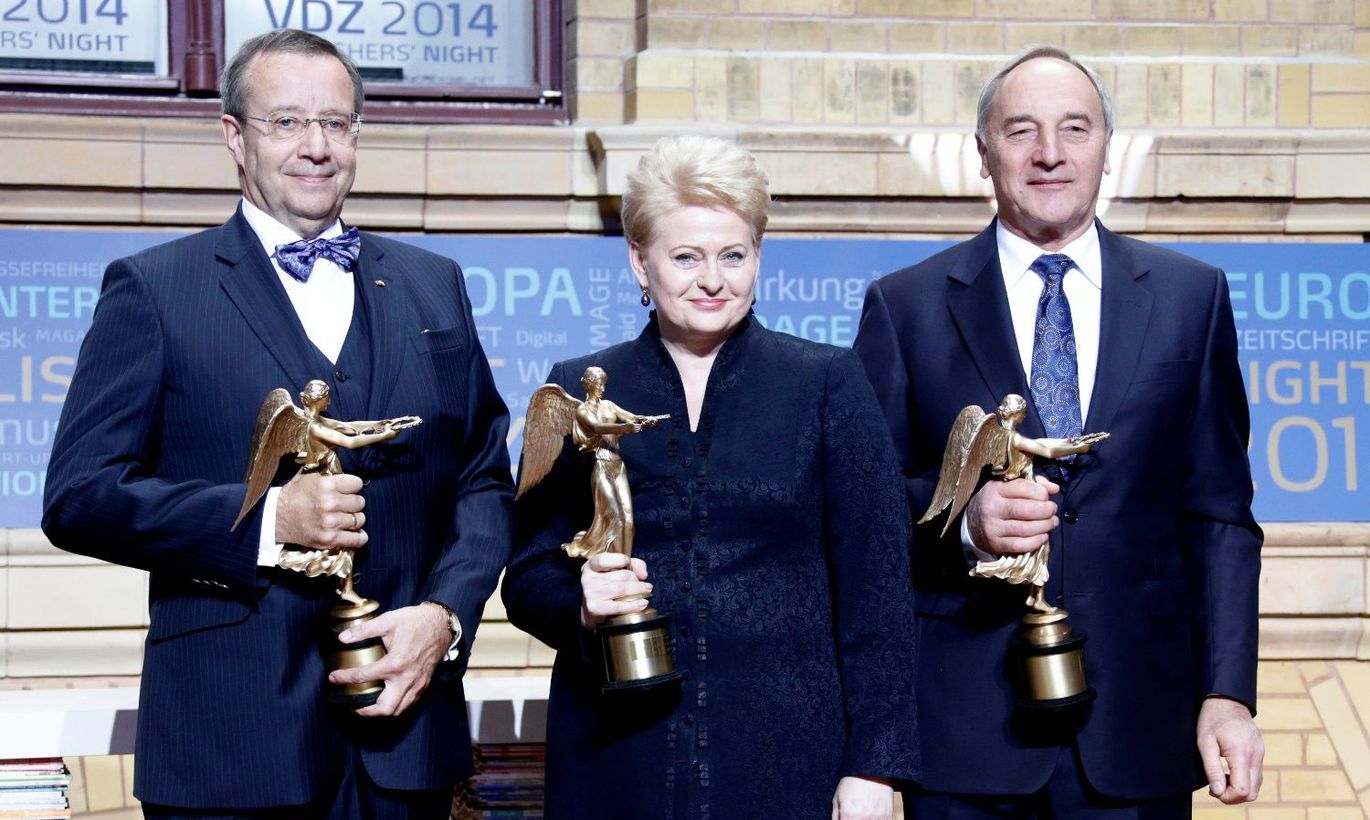 The German magazine publishers' association VDZ on Thursday, on the eve of the 25th anniversary of the fall of the Berlin Wall, presented its Golden Victoria European of the Year award to Estonia, Latvia and Lithuania.