For Rõivas, LNG terminal in Estonia but a blue dream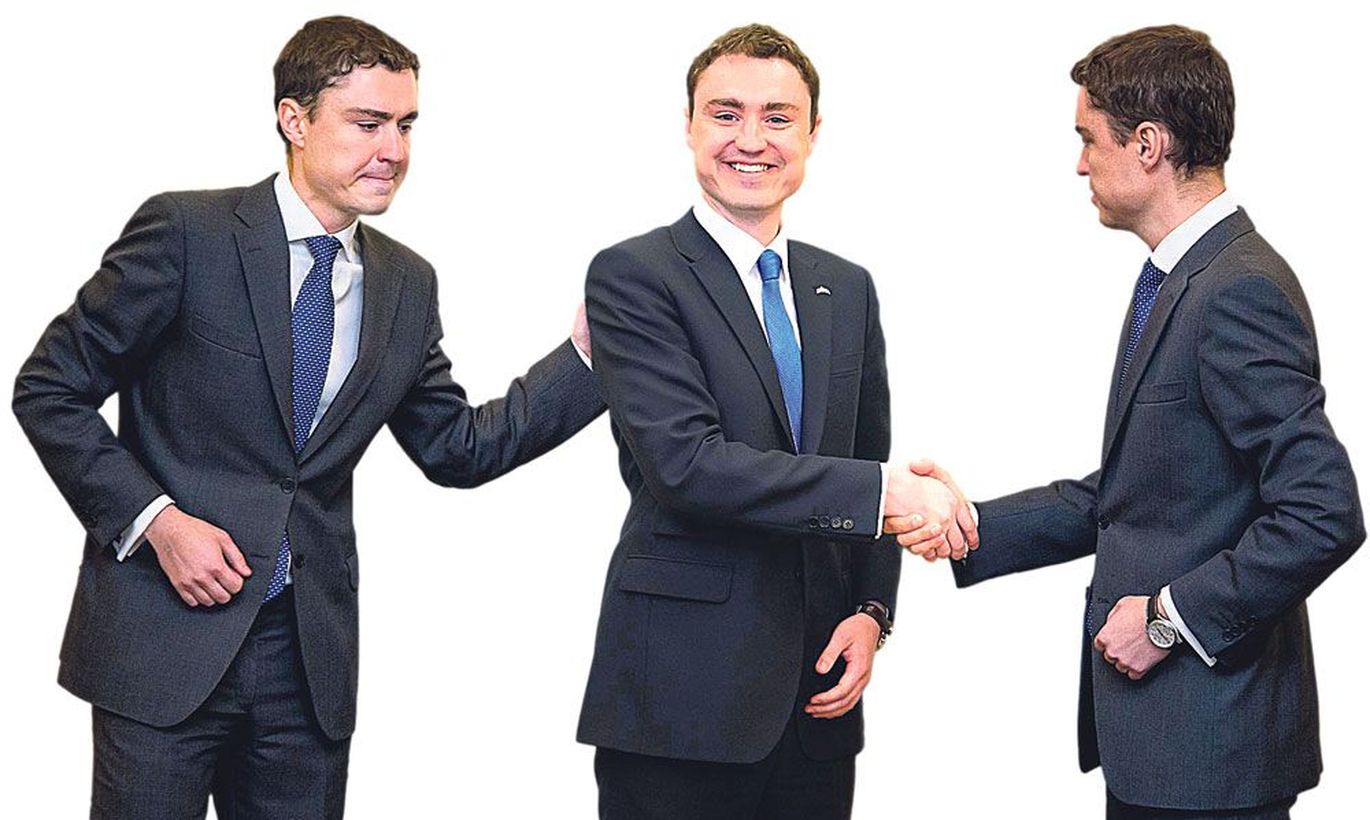 Prime Minister Taavi Rõivas says Estonia must give up regional LNG terminal in favour of Finland so Finns in return would agree with speedier building of Balticconnector gas pipe connecting the two countries.
«When comparing the regional LNG terminal with a light-blue dream we may say we gave up,» Mr Rõivas (Reform Party) told Postimees. «When comparing the situation with reality, it results in the construction of a new pipe. If right now we fail to reach agreement with Stubb (Finnish Prime Minister Alexander Stubb – edit) then we have nothing at all.»
According to Mr Rõivas, governmental priority is the building of Balticconnector; as for security reserves, Estonia would need an SOS terminal smaller that the regional one planned by Alexela Energia.
Counting on earlier governmental backing, Alexela had secured all the approvals needed and is only hindered from final investment decision by the pending financing decision from European Commission.
«If an LNG terminal is in Finland and in Lithuania and Estonia is connected with both, then we can feel secure that we will immediately have an alternative should problems occur,» explained Mr Rõivas.
Next week, Mr Rõivas goes to Helsinki for talks with Finnish counterpart Mr Stubb to officially agree details of gas pipe and terminal. Mr Rõivas is following the decision earlier agreed with Mr Stubb – one beneficial to Finland – though European Commission this week decided not to support the application by Finns to launch explorations in order to build a regional LNG terminal Inkoo. Meanwhile, the commission decided to finance Balticconnector explorations carried out by Gasum and EG Võrguteenused.
«The way we can meet them half way realistically is that instead of a regional terminal we'll build one corresponding to our needs,» explained Mr Rõivas. «The way Finland will meet us half way is that the pipe will be built substantially faster that was originally planned.»
Mr Rõivas does not agree with the claim that we do not have to give way to Finns as it is the Finns who need the pipe in the first place. Namely, the Finns lack connection to the vast gas storage which would in cold winters ensure their natural gas supplies.
For the Finns, Balticconnector will create a connection via Estonia with a vast natural storage in Latvia. The storage business plan prescribes it to be enlarged in its capacity according to Finnish needs once Balticconnector is completed. Into the Latvian storage, gas is pumped during summer; in the wintertime, it is used to supply North-Western Russian, Estonian, Latvian and Lithuanian consumers.
Former prime minister Juhan Parts (IRL) was sorry to hear about Mr Rõivas' gas policies. «LNG terminal is more important for Estonia than Balticconnector. I would kindly suggest the Prime Minister hire competent advisors who know gas policies, having currently fallen in the hands of clowns [a locally known humorist's name used – edit],» said Mr Parts. «Stubb has been successful in talks with Rõivas despite the fact that Finland has no LNG terminal project, as Stubb acts like Finnish Prime Minister. I'm not getting the motives of Rõivas, though.»
Economy ministry led by soc dem Urve Palo was curt while commenting their removal from frontlines of gas policy. «Economy ministry was searching for a compromise based on governmental mandate and the memorandum of common intents as signed this spring. As a compromise was not reached, the prime minister took the initiative to find a solution,» explained the ministry.
Thanks to the LNG terminal opened this week in Klaipeda, Lithuania, Estonia will have a limited access to gas supplies whom outside Russia. The Klaipeda terminal can hold 170,000 cubic metres of liquefied natural gas with re-gasification capacity of up to three billion cubic metres a year. Estonia's yearly gas consumption is 0.6 billion cubic metres, the Baltic total being 5.5 billion cubic metres. Finland averages some 4.5 billion cubic metres of gas consumed yearly.
The claim about rapid connection of Estonian-Finnish gas networks is erroneous. The realistic completion time for Balticconnector is 2021, earliest. It is wrong to think that Finland would be a better location for a regional LNG terminal due to the larger market or the existing customers portfolio. Unlike in Estonia, current LNG price on world market is not competitive with Gazprom's pipeline gas for Finnish consumers. Gazprom's gas supply contract with Finland lasts till 2015, Estonia's till end of 2015.
Connecting Estonian and Finnish gas networks via Balticconnector only makes sense after a regional LNG terminal appears. In both Estonia and Finland, pumping the Gazprom monopoly-like gas South to North or vice versa will create no new gas market, but will cause additional transmission network costs. From basic school physics, we ought to know that connecting two empty vessels by pipe will bring no liquid into either from anywhere.
Cost-benefit analysis shows, however, that for today's consumer of natural gas, building an SOS terminal for local needs only would be too expensive. Alexela will continue carrying out its plans in full measure. At that, we assume Estonian state will not make it impossible [for us] by distorting the market, granting state aid to other terminal projects at Gulf of Finland.