PM to forward finmin's resignation to president next Monday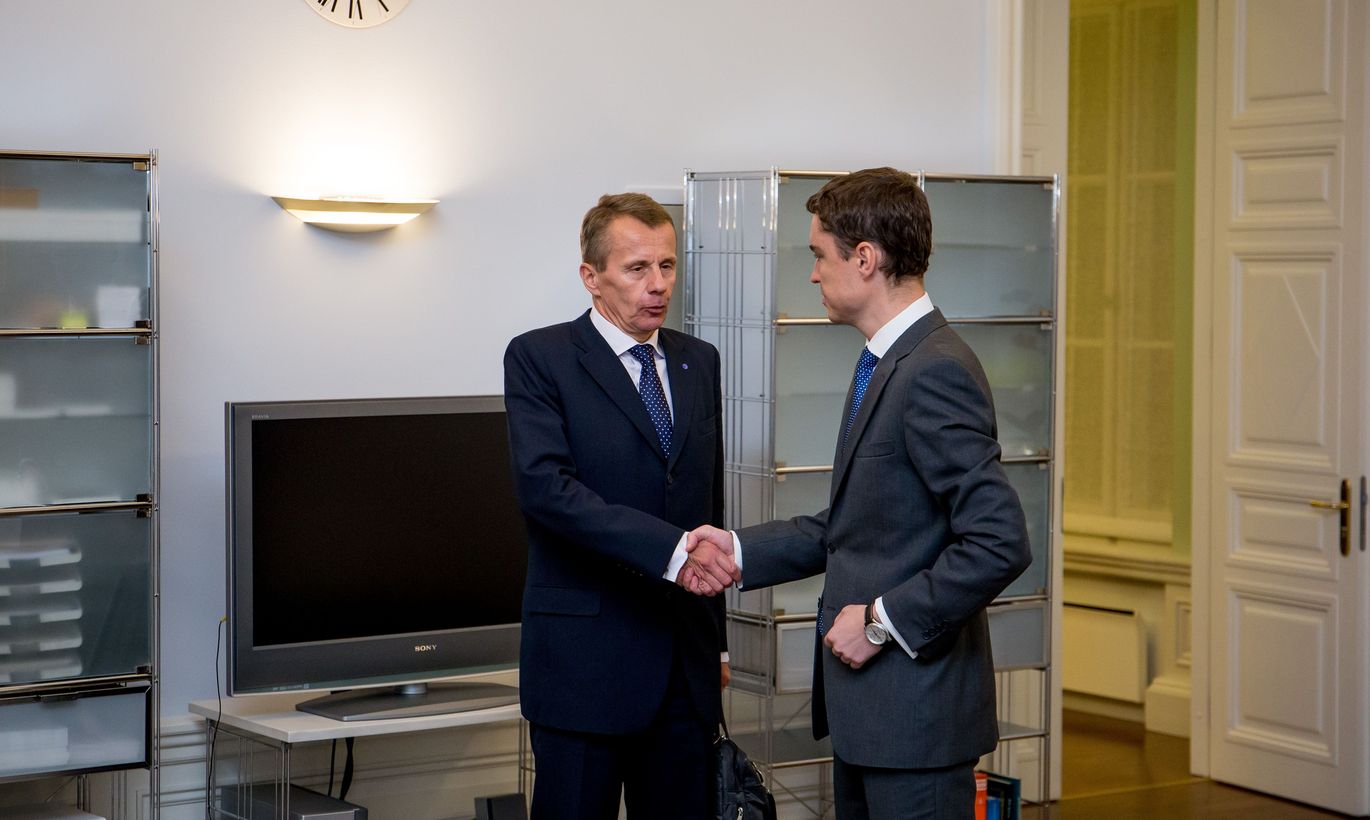 Estonian Prime Minister Taavi Roivas is to forward the resignation of Finance Minister Jurgen Ligi to President Toomas Hendrik Ilves at the beginning of next week.
Spokespeople for the government told BNS that Roivas will go to Kadriorg on Monday at noon, and will hand Ilves the resignation of Ligi as well as propose naming Maris Lauri as the next finance minister.
Estonia's previous finance minister, Jurgen Ligi, announced his resignation on Sunday, following an uproar over his Facebook post in which he described the Social Democrat minister of education and research, Jevgeni Ossinovski, in social media as "immigrant's son from the pink party."
Commenting on the Foorum show of ETV public television on Wednesday evening in which he was pitted in a debate on the state budget for 2015 against Ossinovski and Kadri Simson from the Center Party, among others, Ligi said in a Facebook post: "Ossinovski's 'poise' is nothing but rootlessness and ignorance. The man thinks that history started with him and on all topics follows the same ugly cliche, that the previous government [was] so-and-so and now he came. Totally mixing up the inevitable and what's to be blamed on the state. This time in the link between emigration and historical heritage, for instance."
Ligi has apologized for his remarks.
The Reform Party on Monday decided to nominate Maris Lauri for the post of minister of finance.