Please note that the article is more than five years old and belongs to our archive. We do not update the content of the archives, so it may be necessary to consult newer sources.
The dark side of a national idol
The dark side of a national idol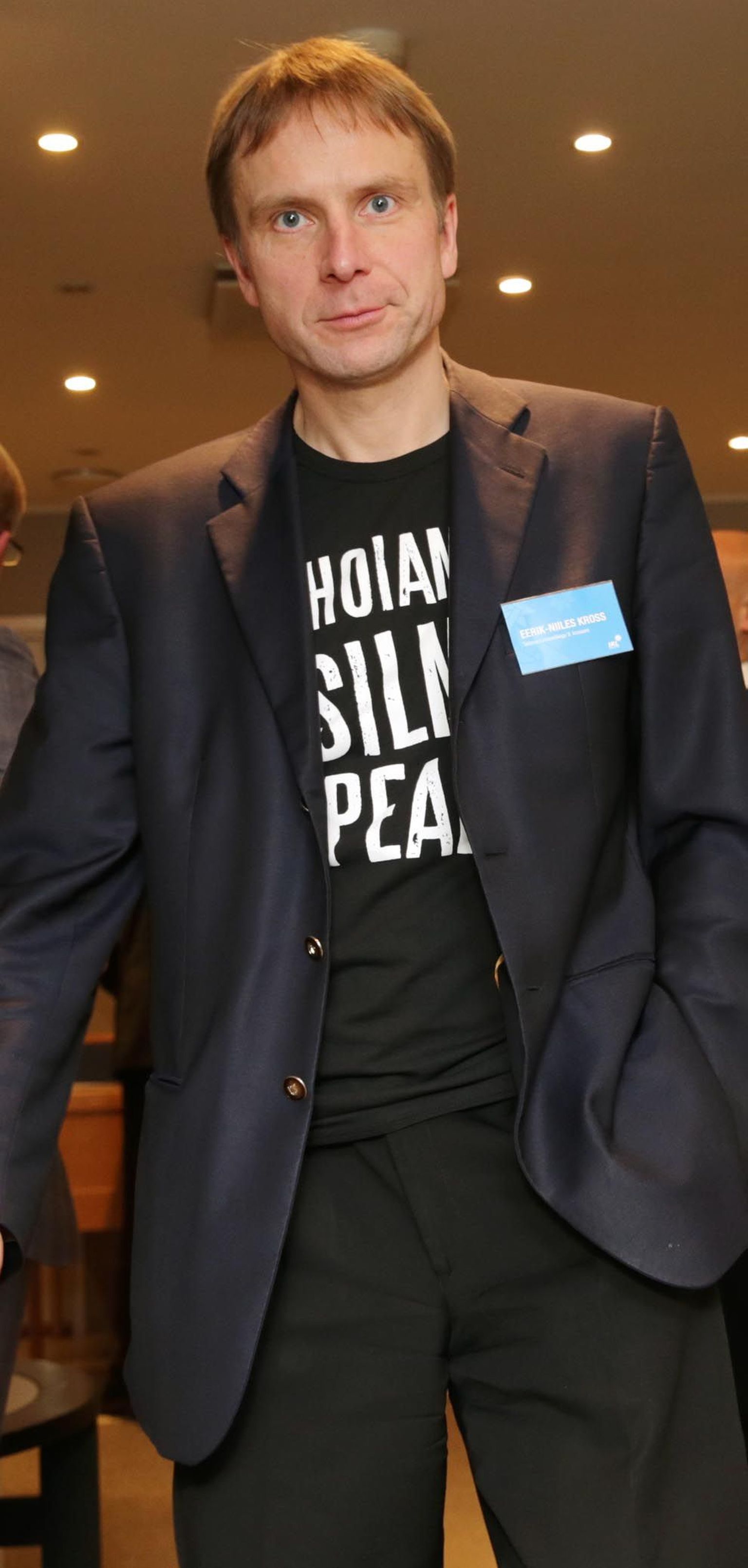 Via mediation biz, firm of IRL vice chairman Eerik-Niiles Kross is linked to Russian fuel company under economic sanctions.
How did Eerik-Niiles Kross get blacklisted by Interpol, after all? What's more – if Russian power structures be believed, why will the USA not let Mr Kross cross its border? What kind of advice and to what purposes was Mr Kross giving during his short stint as adviser to former defence minister, IRL head Urmas Reinsalu? Always, questions and mysteries have abounded around the James Bondish black sporty Mercedes driving ENK. 
Rather shocking the hidden aspects of Mr Kross, undeniably a man deemed a national idol and one given to values: this very spring, while crisis in Ukraine was having the world aghast and Estonia (led by Mr Kross) was evaluating its security risks, the latter, via his firm Trustcorp, was mediating business interests of the Kremlin-controlled oil giant Rosneft now under Western sanctions. Unlikely that Mr Kross was unaware of the powers lurking behind the Russian company. National politics or business as usual?
A week ago a statement was issued how the Kremlin-tied Rosneft is urgently seeking contacts and options among UK lawyers to start fighting said sanctions. On the company website, they set up a $28m procurement notice; to get it going, UK licensed lawyers were a must.
Over the years, the Kross-owned Trustcorp has had many a former Estonian power-structure guy pass thru its ranks; not all left in friendly ways. Differences have arisen due to incorrect financial relations; even more so by the company's activities deemed unbefitting, they opted to exit. 
Trustcorp office sits in heart of Tallinn, right next to foreign ministry on Rävala Alley. To its perspective clients, the firm offers intelligence-related help, as well as IT solutions assistance and help with political lobbying. But not limited to that. In Moscow, Trustcorp has had connections to Rosneft representative Viktor Smeritševski.
Says Mr Kross: «With Rosneft, Trustcorp has no relations.» Beating beautifully about the bush, some would say. Or, perhaps: while able to deny a direct link, this will not mean deals with Rosneft aren't happening via other persons linked to him.
As told Postimees by trusted sources, under guidance by Mr Kross business and lobby work is done by two at the office. The business plan is simple: mediate Rosneft's oil products sale/purchase contracts to the UK company Blue Oil to earn a decent brokerage. A like deal – mediation of contract with Rosneft – has also been sought for with a Dutch company.
With Blue Oil, Mr Kross has had rather lengthy dealings. A telltale instance: a couple of years ago, by private plane of Estonian fuel businessman Heiti Hääl, Mr Kross flew to London to hold negotiations with Blue Oil.
The airplane luxury wasn't a one-off affair. Perhaps, Mr Hääl has a connection to and a possible leverage with Mr Kross for quite some time. And: a Kross-type guy is an asset to any entrepreneur – his earlier knowledge, experience, information as intelligence coordinator is invaluable stuff. Add to this the current political contacts by which, ere the government changed, Mr Kross tried to gain his maximal interests.
This year, the political spring was hot. On March 26th, the government changed. At the end of February/beginning of March, economy minister Juhan Parts and a political co-pilgrim Kross had their final decisions to take. On March 1st, Mr Parts let it be known that his fist choice for regional LNG terminal was the Paldiski project developed by Heiti Hääl. That, however, was preceded by frantic activities with a document, one in business-interests of Mr Hääl. Allegedly, Mr Kross helped «settle the issue» and signature from economy ministry materialised.
Rising to be adviser to defence minister and party chairman Urmas Reinsalu, at the end of last year, Mr Kross allegedly had an interest in that house as well. By Estonian representative of the US company General Dynamics, Mr Kross was asked to get Mr Reinsalu to have Estonia purchase Bradley armoured vehicles by their firm. Indeed, at the beginning of January Mr Reinsalu paid a visit to the United States and while it failed to make the news headlines, they did talk while there about purchasing the combat machines.
At the height of the government crisis, in the beginning of March, things did turn out different. (Mr Kross left being advisor at the end of January.) At a NATO defence ministers meeting in Brussels, Mr Rein­salu privately met with colleague from Holland.
The talk was about purchasing, from the Dutch, infantry combat machines CV90 and self-propelled guns PzH 2000. Thus, the Bradleys were set aside, being older than CV90 and more time-consuming to acquire. More importantly, as explained by Mr Reinsalu at the time: «For us, the price level was not acceptable.» Putting the pieces together, a question arises – in the emphatically national dealings by Mr Kross, what was the national/private interest ratio? Based on information by numerous trusted sources, both former and current business partners and party comrades, Postimees attempted to cast light on the up-to-now dark side of Mr Kross, a man in public service.
«Silver Bullet», one that felled Siim Kallas
The second week of March. In Estonia from Europe, Siim Kallas was in home straight creating a coalition with soc dems. What happened then was unthinkable: unexpectedly to own party cadre, Mr Kallas announced he was giving up leading the government and flew right back to Europe.
By that time, for nearly two weeks a daily paper had been publishing long stories about $100m letters of warranty by Eesti Pank, and the role of Mr Kallas in it. All looked like a well considered media plan, with something trickling daily. The attack was massive and many wondered why the thorough search in 20 years old stuff. And it was no coincidence after all.
The endeavour had a name: mission «Silver Bullet», by IRL core of Urmas Reinsalu, Juhan Parts, Margus Tsahkna and Gerrit Mäesalu as headed by Mr Kross who helped get materials into media. Meanwhile, powerful people in back rooms of IRL, asked to be involved, did decline citing ethical convictions.  
Back then, already, the public and the political competitors suspected the shadow of Mr Kross, but mission SB was pretty much unknown unto all save the initiated. Mythically, a silver bullet is believed to get those unaffected by the ordinary. And, naming the operation, Mr Kross hit the mark – Mr Kallas hit the road.
Even so, at national security-situation discussions in Riigikogu last week, Juhan Parts did call Mr Kallas to come back – thinking it best for Reform Party to replace foreign minister Urmas Paet. «In Reform Party, I do not see much anybody except for Siim Kallas,» said Mr Parts, proposing a replacement.