War criminal displeased with jailhouse in Tartu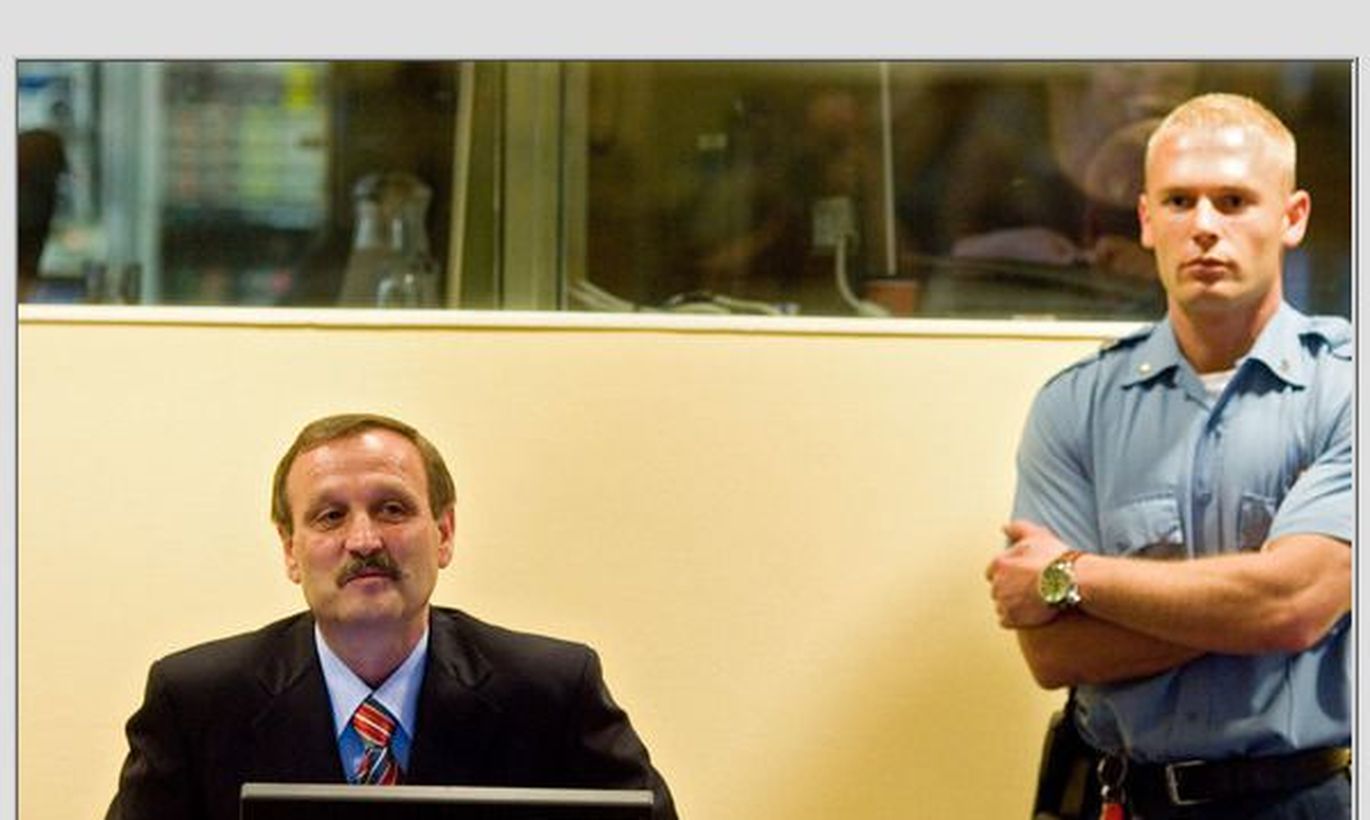 Milan Martić, the last president of the unrecognised Republic of Serbian Krajina and an internationally convicted war criminal, is unsatisfied with conditions at Tartu Prison and wants to do his time in Central Europe.
Brought to Tartu Prison in June 2009, Mr Martić is serving a 35 year term – the penalty prescribed him in 2007. The man was convicted for killings, persecutions and deportations, as well as destruction of villages and attacks on civilians during the Croatian war. 
On top of that, he was also accused in issuing the command to bomb the Croatian capital Zagreb in May 1995 resulting in seven casualties and 214 wounded, according to website Balkan Transitional Justice.
Last week, Mr Martić's lawyer filed a petition to president of war crimes tribunal in The Hague to have the criminal immediately transferred to International Criminal Tribunal for the former Yugoslavia (ICTY) penal institution in The Hague while a new prison is found for him.
According to the lawyer Predrag Milovančević, Mr Martić was complaining over allegedly poor medical care, buildings not corresponding to requirements, and lack of a rehabilitation programme. Mr Martić desires to be relocated to some prison in Austria or Denmark.
«The conditions under which Mr Martić is serving his time are significantly worse than in the ICTY penal institution in The Hague or in prisons of other countries cooperating with ICTY,» reads the plea by Mr Milovančević.
He added that Mr Martić is having health issues and is suffering under the allegedly horrible healthcare system meant for the inmates.
The application claims Mr Martić was in need of dental care which, said the officials, was only due him in two-three years. Only after intervention by the Serbian consulate, it reads, did he succeed to see a dentist. Also, Mr Martić is allegedly having diabetes and therefore needs frequent care by doctors.
According to justice ministry, before the prisoner placement agreement was signed, Estonia let the Yugoslavian war crimes tribunal know that the accused would be treated as Estonia's own criminals. «Regarding Mr Martić, the talk has been about him located in a cell for two, and other everyday issues which for him are equal to other inmates in Estonian jails. We are planning no changes in that regard,» said the ministry press representative Maria-Elisa Tuulik.
The letter of complaint also stated Mr Martić's family was unable to visit him, Estonia being far from Serbia. Allegedly, the last time family members paid a visit was two years ago.
This July, Croatia applied for Estonia to extradite Mr Martić in order to send him before court for the bombings of Karlovac and Jas­trebarsko in May 1995. Croatia is waiting for response by Estonia; even if Estonia chooses not to extradite Mr Martić, the court procedure will take place just the same.
«Indeed, Croatia has filed Estonia a European arrest warrant, currently processed by international legal assistance service at the ministry,» said the ministry press secretary.
Mr Martić (59) served in various governmental capacities in the separatist Croatian Krajina region in 1991–1995. In 1994, he won presidential elections of the unrecognised Republic of Serbia Krajina and was in office till Croatian forces gained control over Krajina in 1995. Mr Martić voluntarily handed himself over to the tribunal on May 15th 2002, having lived for seven years under a fictitious name.