Editorial: prioritizing security or political comfort?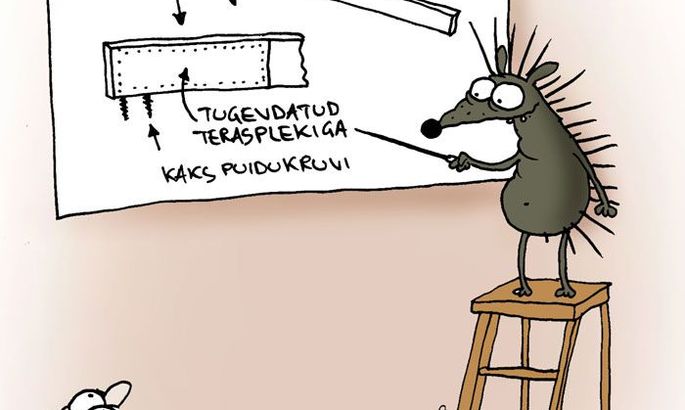 Yesterday, Riigikogu gathered to ponder the vital state level issue of «Altered Security Situation in Europe». In their reports, foreign affairs committee head Marko Mihkelson, foreign minister Urmas Paet and defence minister Sven Mikser rather richly painted a picture of the current security political situation, and Estonia in it. The focus was on Russia's aggressive politics, while touching upon other stuff from radical Islam to Ebola.
For us, the Eastern thing is most pressing of course, thus the importance of where EU stands. As pointedly pointed out by Mr Mihkelson, the EU security strategy dates back to 2003. On the one hand, this shows the up-to-now comfort zone of the union. On the other, the sad state of the common foreign and security policy – putting it mildly.
«Europe can't keep silent while international law is being violated right next door,» wrote the incoming European Commission Jean-Claud­e Juncker in an opinion piece in Postimees of May 21st, underlying the need in light of Ukraine for EU to have a common voice – and the long road towards having it. Herein, Estonia could surely help urging all, the «old members» included, to call a spade a spade. Like calling an aggressor an aggressor – as yesterday specified by Free Party MP Andres Herkel.
With several issues hitting the mark yesterday, the hall kept getting ever emptier... from the 73 MPs to begin with. The total is 101. Sadly, that's quite the usual with vital state related questions. By this, the parties seem to say «importance» comes with popularity of the issue, promising political profit.
How sad if the attitude spreads to security. Perhaps, just perhaps, those missing were watching the webcast – or were importantly busy in their offices. Still, with the public at large staring at an empty(ing) hall, we seem to be living in a comfortably complacent Estonian in a comfortably complacent Europe. As if anything could matter more than the security of the nation.