Road Administration calls builders on carpet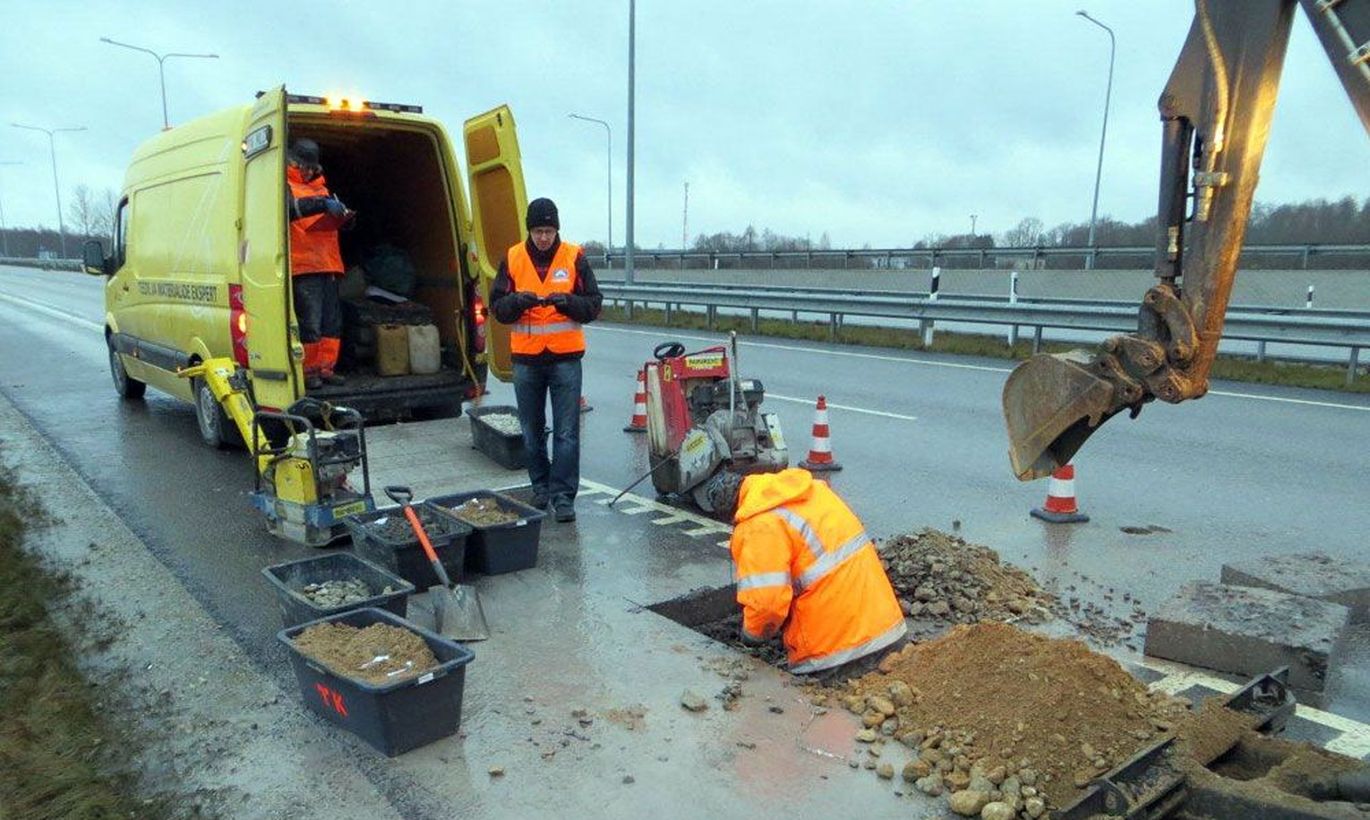 This year, Road Administration took samples of several sections of roads breaking up ere the five years warranty is up. Yesterday, audit results were published – to builders and public alike.
According to Road Administration director-general Aivo Adamson, faults were found with ten objects.
All in all, 135 surface samples were tested, and 40 regarding asphalt.
The main problem appeared to be varying quality within separate objects. Thickness of road surface may differ by half. Lower surface levels in roads don't let water pass fast enough. Summing up: materials often fail to comply with requirements.
Also: with problems surfacing during construction, the causes thereof aren't tackled.  
Highly problematic was the part of Tallinn-Tartu highway built to pass by Mäo: one sample in three revealed inadequate thickness of gravel under road surface. Half of main road filtration drainage was faulty. Problems with letting off water were also found with on and off ramps.
Asphalt thickness was insufficient at Kaarepere viaduct, as well as gravel and sand drainage.
«We are now expecting the builders to come up with ideas of removing the faults, and come tell us,» announced Mr Adamson.
Former Road Administration chief (June 2009 till April 2012) Tamur Tsäkko, in office while the Mäo section was completed and accepted, was surprised by the findings: «This is criminal, this is cheating,» he observed regarding quality of work, referring to possibility of misrepresented supervision results which are not routinely checked – citing trust.
Aivo Adamson has said Road Administration desired to assume owner supervision as its own responsibility.     
All in all, 13 road objects were analysed over Estonia. With two, warranty time had passed (Tallinn-Pärnu-Ikla Highway 170–176 km and Saku Viaduct), thus results thereof were not published.