Editorial: incomprehensible anger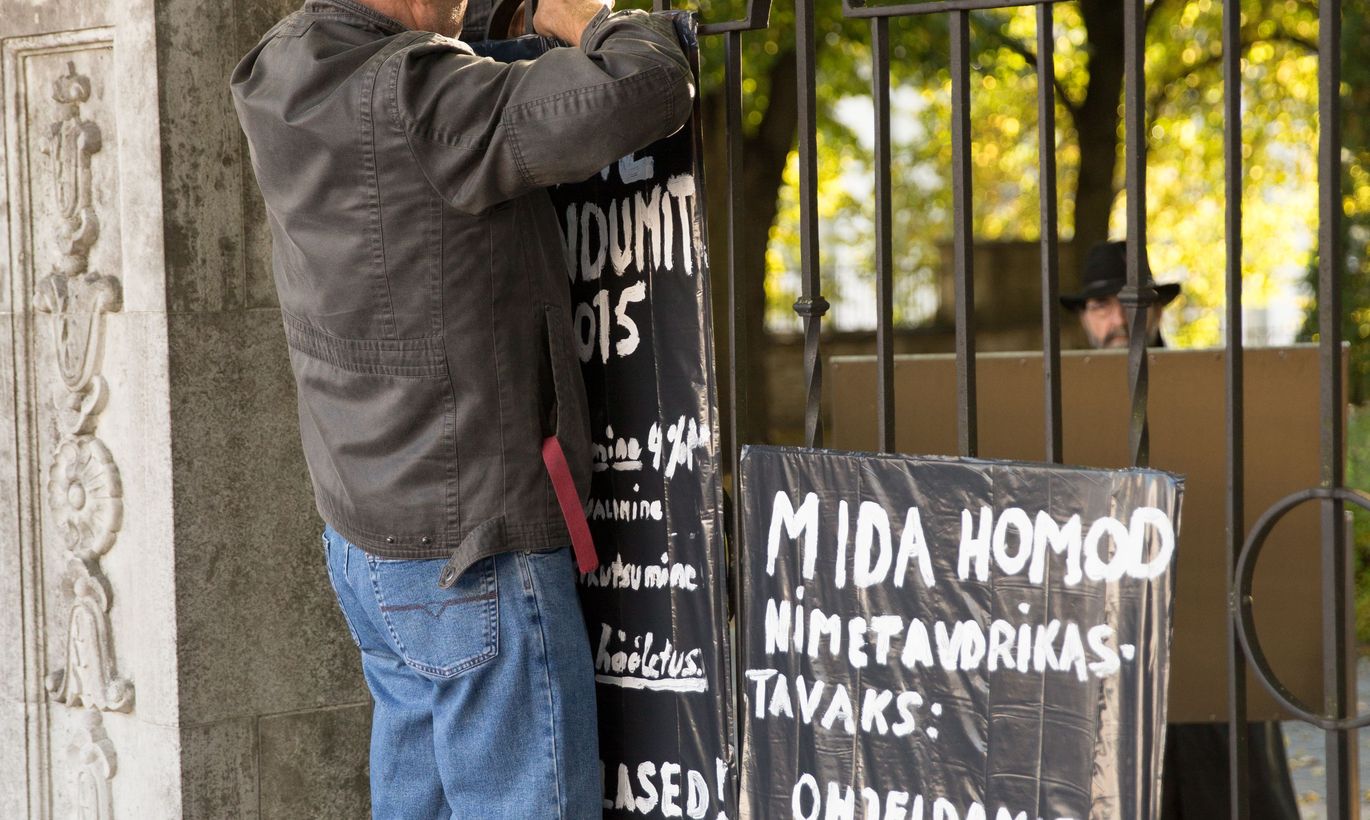 Tomorrow, Riigikogu features second reading of Cohabitation Act and, with that passed, the third and final one is due this Thursday already. Few are the bills triggering such bursts of emotions as the Cohabitation Act, while there are hundreds of laws touching larger segments of the society.
By a non-profit foundation as its engine, a large scale campaign has been launched against said act, culminating with a demonstration in Toompea yesterday. Naturally, the campaign could not have been so influential were it not backed by the values a large part of the Estonian society, expressed in their negativity towards homosexuality and same sex relations. As promised by the activists, the pressure of Riigikogu will not cease even if the act is ratified.
Others in Estonia are wondering about the existence of such activists fighting against the rights of the homosexuals. Why are some willing to spend their days hindering a small minority from arranging their lives and deal with state agencies the way they see fit? 
Indeed, the traditional family is endangered by social and psychological problems well known to us all, broadly, speaking, starting with economic hardships and finishing with limited knowledge on how to relate and to raise children. Dealing with these is a complex issue and these are not as easy to present to the public as a frightening message on how society will collapse come the act, with morals and the usual family. Of course, that would not happen even if church weddings with same sex couple were to be allowed. Such couples do exist in large and tolerant societies, to some half percent, and there's been no «epidemic» growth anywhere. By law, no-one will be forced to become homosexual.
Also not holding the water is the argument as if protecting minority right is anti-democratic. Rather, it's a corner stone of democracy to protect minorities from an overbearing diktat. We do have, after all, a clear minority of Christians as compared to «new faiths» and the atheists. Still, we would never allow the Christians to be harassed. We all have our differences, to smaller and larger degrees, and none of us would want for these to be harassed or labelled.