Chief hospitals cut the Estonian patient pie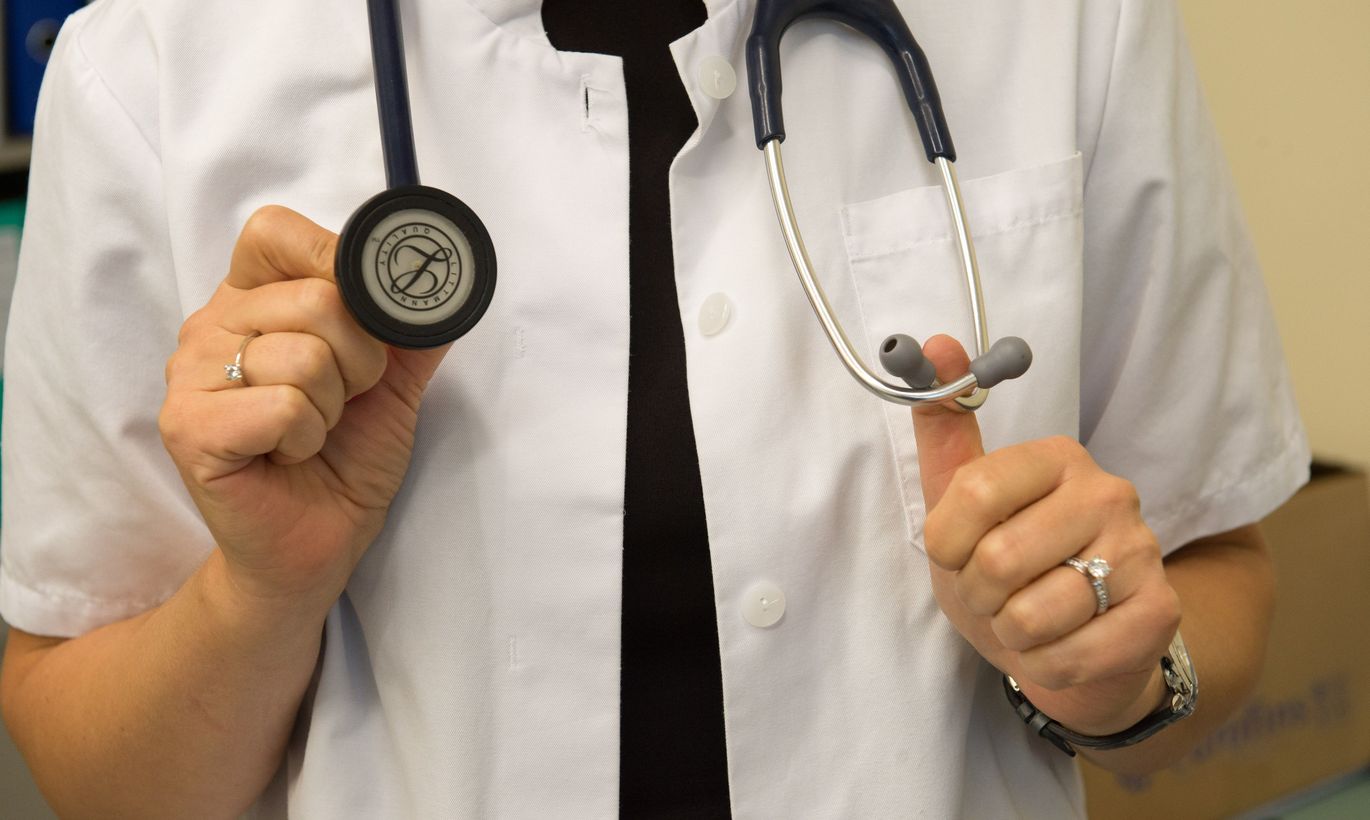 The two health majors – Tartu University Hospital and North Estonian Medical Centre (PERH) – have grabbed the initiative to develop hospitals networks and are now expecting the state to set deadlines and inject money. 
For years, application of hospitals network development plan has been in doldrums. Small local government owned rural hospitals are trying their very best but keep unavoidably bleeding doctors and nurses. They manage to make ends meet, more or less, but general hospital doctors just keep getting older and, at places, half the physicians are coming over from larger hospitals to help. The deadline for current development plan is in 2015.
Opting not to wait it out, Tartu University Hospital (herein, TUH – edit) and the Võru-based South Estonian Hospital decided to send their region a clear signal: in South Estonia, Võru hospital is sure to remain as a full-scale general hospital. At the start of the year, the two shook hands i.e. TUH took majority possession of the PLC belonging to Võru County local governments. For the 51 percent of shares, TUH pays €2m, to be delivered as investments over three years. Mainly, TUH will invest in upgrades to Võru diagnostic capabilities.
PERH chairman Tõnis Allik admitted the TUH move made them think and by fall, the Tallinn based centre has basically talked things over with Rapla and Lääne County hospitals.
In both, PERH will have three against two seats at new foundations established, the locals represented by government appointees.
Here also, the large partner enters via investments which, according to Mr Allik, will be around one or two million euros – mainly for improvements of infrastructures.
While TUC invests money of its own, PERH is in talks for governmental euros as deemed «natural» by Mr Allik.
According to TUC CEO Urmas Siigur, state funds would not be bad, but he thinks this should be via definite projects to boost the regional medicine. Like specially equipped high-tech buses to service rural patients.
Labour and health minister Urmas Kruuse (Reform Party) said he is basically for the PERH idea to financially support the networking, but that he likes the Mr Siigur specialist-bus initiative as well.
«The networking hospitals who do it prudently... will be first in line to apply for UE funds,» said Mr Kruuse. «Sure they could opt not to network but then such support will not work.»
«Not drawing a clear cut line,» said Mr Allik in response to the question how the two will split up Estonia. «Broadly speaking, we could halve Estonia along the Jõhvi-Pärnu line; then the Järva County general hospital will sit right on it and will have to choose sides,» pondered Mr Allik.
There are the disputable spots like Ida-Viru County eyed by both PERH and TUH. The latter has been in close cooperation with Ida-Viru Central Hospital for a decade and, as pointed out by Mr Siigur, distance-wise Jõhvi is closer to Tartu by 35 kilometres – while Tallinn would think why Tartu is pressing into the North.
Also somewhat «caught in the middle» is Pärnu Hospital more related to PERH, yet – as adds Mr Siigur – in some specialties cooperating with Tartu. Other such small skirmishes exist.
«PERH and Tartu [hospital] might be willing, at places, to also cooperate,» said Mr Kruuse the minister. «Not prudent to have an arms race and grab for patients.»
Both TUH and PERH have extended their offers to local general hospitals, but none has caught on except those referred to above.
«Tartu [hospital] in the south and we [PERH] in the North must quite quickly prove the change will bring a second wind to those who join us, as a positive example to those who are waiting to see what happens,» said Mr Allik.
«This must not result in just buying up hospitals; rather, what we need is an administrative decision, actions according to regional centres development plan,» said Mr Siigur who has detected a role for the state. «The message by the state should be: we will be having two hospitals network regions and not 19 hospitals under hospitals network development plan, and we also have set a deadline for the entire process.»
General hospitals not deleted
Mr Kruuse thinks the networking around two majors might be completed by 2022 – as promised to givers of EU money.
What about the general hospitals, as the biggies grab power?
Mr Siigur thinks hospitals should not disappear from Põlva and Valga in the South; even so, their tasks would undergo change. Mr Allik assured us the agreements with Rapla and Lääne County will see these stay in business as general hospitals and will not cut any existing specialties.
Both said every county centre hospital ought to have 24/7 internal medicine and surgery capability, and abilities to stabilise conditions of emergency cases to then forward these to higher level hospitals. «With somebody's eyelid busted [fistfight inferred – edit] they should not be sent to Tartu from now on,» suggested Mr Siigur. Chronic internal diseases can occasionally helped locally; a practice to continue is sending «central» patients back to native county for follow-up treatment.  
By shareholder contracts, PERH and TUH will assume responsibility to have county centres stably equipped with medical specialists.
As assured by Mr Allik, patients will maintain the right to choose the hospital and the doctor they desire to be treated by – not compulsory to come to Tallinn from Haapsalu, as the individual may also head towards Tartu. He admitted, however, to PERH being interested in Rapla and Lääne County sick to rather prefer Tallinn.