Retired KGB General: Kohver case unheard-of in security service history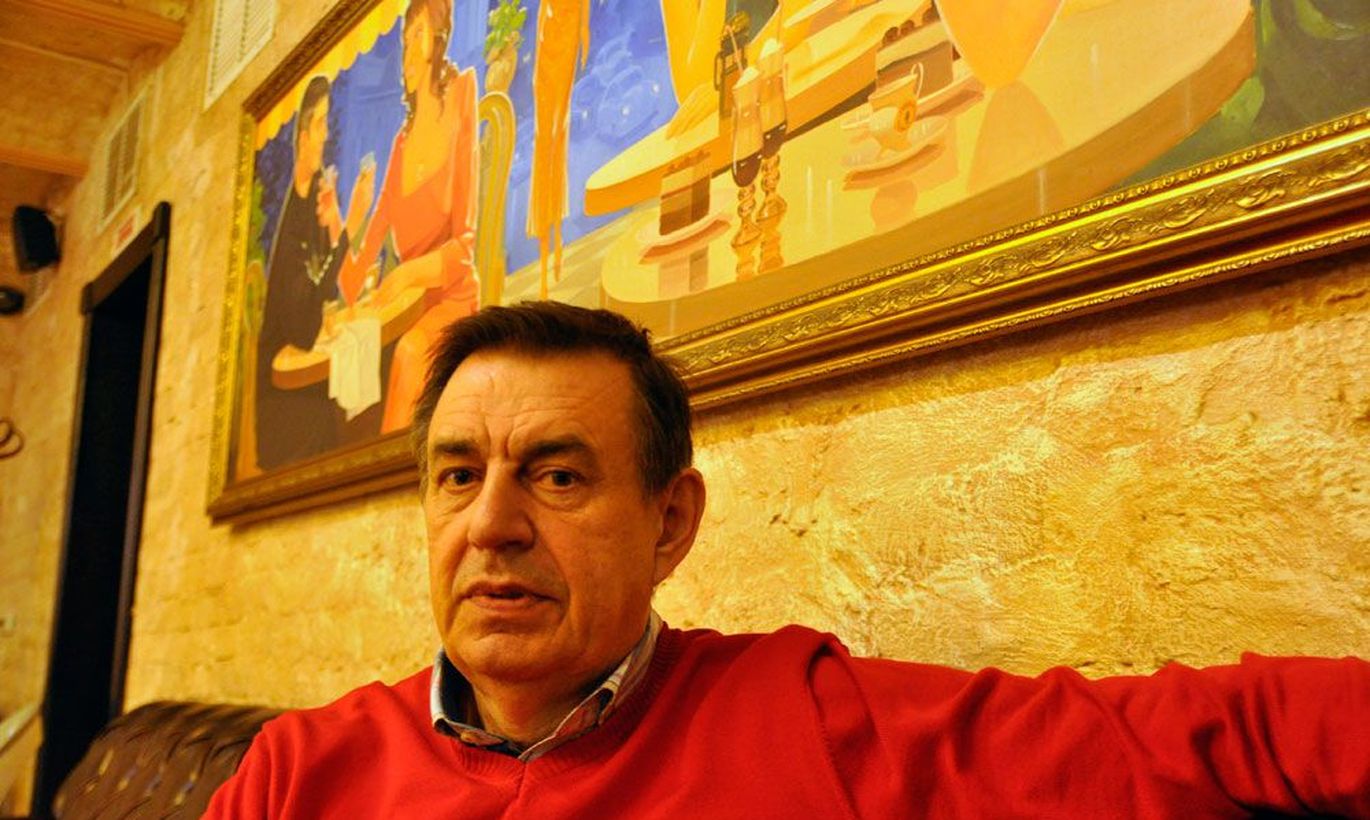 Aleksei Kondaurov, a general retired from the Soviet-time intelligence agency KGB, finds not much political sense in the apprehension of and espionage-accusations against the Estonian security officer Eston Kohver even if he was caught on the Russian side as claimed by Russian security service FSB.
«There's a detail here that I'm not getting at all … In case he came across the border, as claimed by FSB, why then did he carry the on-duty gun? This does not really fit,» wonders Mr Kondaurov (65), a veteran in operative services. «And anyway I'm highly sceptical – what kind of vital intelligence information can there be picked up, in 21st century, at the border?»
In an interview to Postimees, Mr Kondaurov says he sees no political sense in the apprehension of Mr Kohver, and that for several reasons. Before listing these, he does however ask us to underline that he, not knowing the details of the case, is only talking on the basis of what media has covered.
«In the first place, this is not worth it, to even further raise the political tensions with the European Union,» thinks Mr Kondaurov, a man with a total of 21 years under his belt in KGB and Russia's security ministry – forerunner of current FSB.
The Ret. Gen. adds that FSB might of course been after the opposite – the very intensifying of tensions, and to purposefully scare inhabitants in the tiny Estonia. «That may be an explanation and [that] would tie in with events in Ukraine,» suggests Mr Kondaurov. «But this would be stupid of course, even streetwise. Hardly, in that case, did the order come from Kremlin; probably, in this case FSB was acting on its own.»
«To spoil relations with other states just to earn a point – in KGB-times that would have been out of question,» he adds. «Alas, FSB isn't playing chess like KGB, rather the dominoes. When it comes to FSB activities, no need to search for sophisticated combinations.»
The Ret. Gen. Goes on to say that in case Mr Kohver was indeed tasked with fighting organised crime on the border, in theory his work would have coincided with FBS interests. «Not excluded, of course, that Mr Kohver may have learnt something about FSB workers linked to smuggling. As it is also not excluded that he was still involved in gathering intelligence information in some shape or form,» meditates Mr Kondaurov.
General-Lieutenant Kondaurov retired at the beginning of 1994 from the post of public relations centre head at Russian security ministry. On his own initiative, he asked to be dismissed in protest to then president Boris Yeltsin decision to shoot the Russian parliament. After that, for ten years he worked for Mikhail Khodorkovsky, the founder of oil company Yukos. As the latter got arrested back in the fall of 2003, Mr Kondaurov entered politics. Three times running, he's been elected into State Duma as deputy of Communist Party.
According to Mr Kondaurov, not even in KGB era did he ever hear of anything like Soviet or Russian special services kidnapping a special forces worker of another country from foreign territory. Agents? Yes. But not employees as such, he shakes his head. 
Again, he underlines this is in case the Estonian version holds true. «I count this totally illegal if FSB is already venturing on other state territory,» he says. «Depending on whose territory Mr Kohver was apprehended, this is two totally different cases.»
Why Mr Kohver got in the way of FSB, Mr Kondaurov may only guess. «Supposing Mr Kohver was into recruiting, as FSB seems to think, then probably he had his agents on the Russian side and probably FSB learned about his network of agents and therefore he got dealt with by FSB,» says the man with 12 years of Soviet-time anti-terrorist combat experience.
Mr Kondaurov says now that Mr Kohver is in his third week sitting in the Lefortovo prison in Moscow, in FSB hands, his fate is hard to alter. «Clearly, he will be judged and he will be found guilty,» he observes.
While working at KGB, and later in the public relations centre at the security ministry, Mr Kondaurov was able to look into many a top-important file. «I may assure you that back then the KGB investigated very much like a jeweller and all accusations were well proven and founded. Regrettably, I can't say anything regarding the current quality of investigations at FSB,» he says.
The case of security police officer Eston Kohver
•    As announced by Security Police of Estonia, at 9 am unknown individuals entering from Russia, on Estonian territory near Luhamaa border point, apprehended a security police officer on duty and by physical force, at gunpoint, took him into Russia.  
•    In the evening of the same day, FSB announced it had apprehended, during an operation in Pskov Oblast, an Estonian security police employee Eston Kohver from whom they confiscated a Taurus pistol, €5,000, secret audio recording devices and special equipment.
•    Estonian foreign ministry summoned Russian ambassador in Estonia Juri Merzljakov.
•    To investigate the case, Estonian Internal Security Service initiated criminal proceedings based on Penal Code clauses on illegal deprivation of liberty by force and unlawful crossing of Estonian state border and temporary boundary line.
•    Moscow Lefortovo district court ruled to arrest Eston Kohver for two months as suspected in espionage. By Russia, the lawyer Yevgeni Aksyonov was appointed as defence attorney to Mr Kohver.
•    Foreign ministry again summons Russia's ambassador in Estonia.
•     Signe Matteus, head of Estonian consular department at the embassy in Moscow meets Eston Kohver in Lefortovo prison.
•    By foreign ministry, lawyers Mark Feigin and Nikolai Polozov – among others representing the now-released Russian punk band Pussy Riot members – were hired to defend Mr Kohver.
•    Russia accuses Eston Kohver in espionage.
•    The lawyers Mr Feigin and Mr Polozov file application to contest the arrest of Eston Kohver. Nikolai Polozov was able to look into the Mr Kohver file at FSB.
•    For the second time, Eston Kohver meets Signe Matteus, from Estonian embassy, in prison.
•    Regarding the case of Eston Kohver, Estonian foreign ministry again summonsed Russian ambassador Juri Merzljakov who, at the meeting, was handed a letter from foreign minister Urmas Paet to his Russian counterpart Sergei Lavrov in which Mr Paet asked Mr Kohver to be released.
•    Lawyers Mark Feigin and Nikolai Polozov meet Eston Kohver, for nearly an hour.
•    For the fourth time, Estonian foreign ministry summonsed the Russian ambassador.
•    Eston Kohver waives services by Mark Feigin and Nikolai Polozov hired to defend him by Estonian state.
•    A hearing was supposed to take place at Moscow Lefortovo court to discuss plea by Eston Kohver's lawyers Mark Feigin and Nikolai Polozov to grant Mr Kohver a new opportunity to appeal his arrest – one not applied for by the lawyer appointed to him by Russian state. As Mr Kohver rejected the lawyers hired by Estonian state, the hearing was cancelled.
•    Estonian Office of Prosecutor General applied to the complement legal authority of Russia to be issued official information regarding the arrest of Eston Kohver and the criminal proceedings performed regarding him.