Doctor: Ebola in Estonia not excluded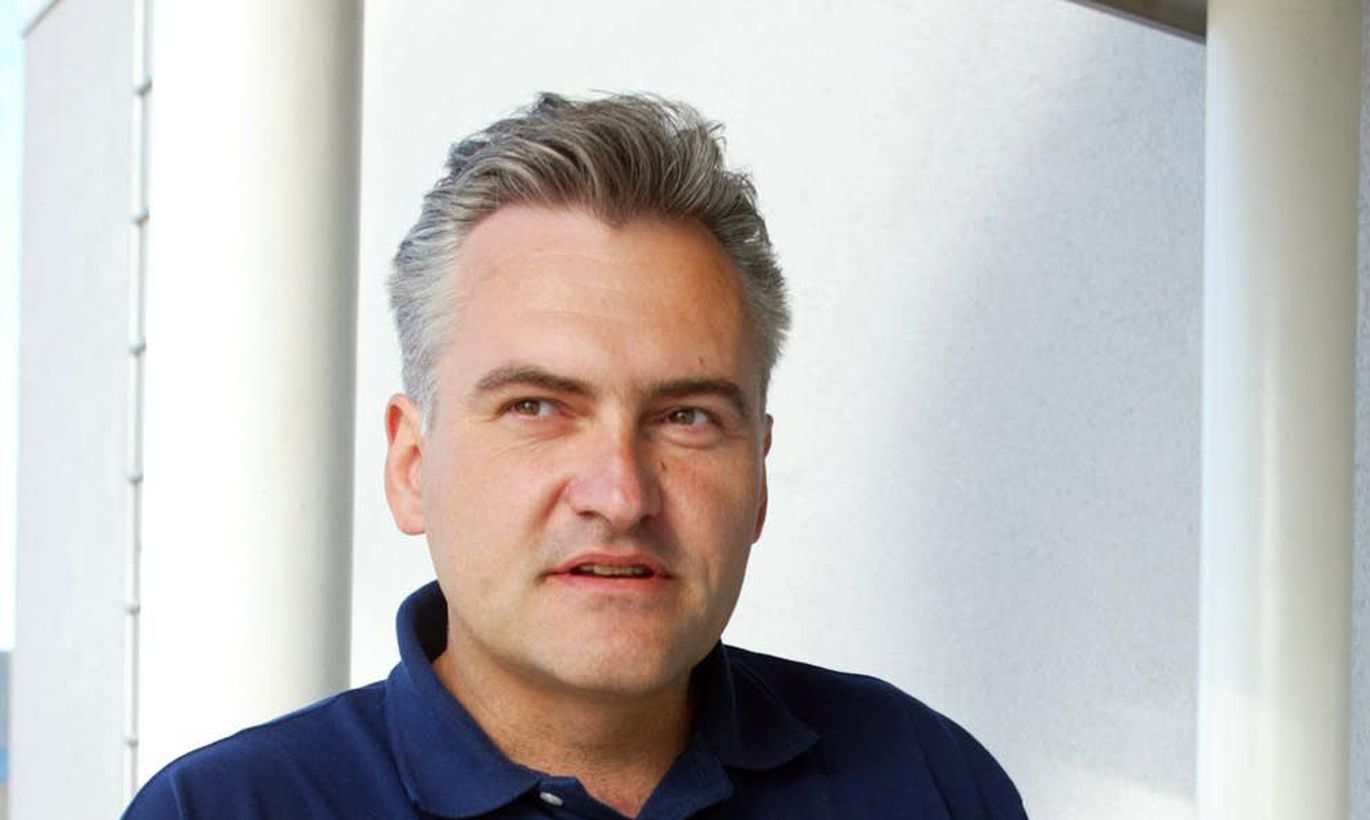 Argo Parts, an infectious disease specialist, is on a four week mission in the Liberian capital Monrovia as part of a United Nations Disaster Assessment and Coordination (UNDAC) team to curb the cluster of Ebola virus.
You've got long-term experience with foreign missions. About the newly-started four week Ebola curbing mission: what's different about it? 
The difference is this being a land devastated by war. No initial level medical care here, no social security for orphans... security problems occur. Also, we are having the rainy season here which means, in addition to Ebola, malaria, cholera, and typhoid fever. Logistics are a problem, in many areas the roads are impassable.
For UN, this is a typical mission as the rules and procedures of action are clear to all. In that sense, the UNDAC team is highly experienced.
Who are you working with?
The team includes three Englishmen from MapAction (UK's humanitarian catastrophes mapping organisation – edit) who are busy drawing maps. We have a Belgian, who is into logistics. The other experts include a lady from Lithuania, a Frenchman, and a Finn. Plus the three-member Danish support team.  
So the work conditions are good?
The conditions are ideal. We have electricity, and complete communication readiness – internet, satellite telephone. We are working in the Liberian telecom building gym which they graciously granted for us to use.
What's the Ebola cluster impact on local daily life?
On the face of it, in the city one can't detect much of a difference. From the hotel window, it's the usual Africa – drivers honking their horns, people walking in streets so serenely... The problem, however, shows up in stores – daily, the prices are rising, food is increasingly scarce.
At every step, one gets his temperature measured. Everywhere, one sees these red-white buckets with chlorine water, several disinfectants are employed. There are lots of posters telling the common man how the disease spreads and what they need to do about it.
What makes curbing Ebola hard?
It's having such numbers of orphans in the streets. As the orphans are gathered in vast masses, then whoever is not infected yet will, after a while, be faced with a disease cluster.
First contact medical care has totally collapsed – paramedics got infected and the next in line have left the hospitals and clinics en masse, in order to avoid the same fate. They fear for their health.
The numbers of patients are so vast that medical personnel are helpless to serve them, and medicine is in short supply. Therefore, lots of sick people are left outside the gates. This breeds frustration, leading to attacks on hospitals, humanitarian workers... accusing the government.
How do people help one another, in an outbreak site?
Whoever suspects the disease, hides himself. Family members are hiding their sick lest, God forbid, the neighbours get the news. This is a shame, and they fear for contact with the neighbours. Once a person gets left in the «standby line» outside a hospital and is already vomiting blood, no-one will go help as all fear for their own health.
In smaller towns, they don't manage with burials, having no crematoriums. In the night, the dead are brought to the streets and there they lie. Imagine the bodies rotting in the streets, dogs taking the occasional bite...
Meanwhile, the burial traditions are peculiar as well – the dead are washed, kissed, while for days the Ebola virus still spreads from the bodies.
How does Ebola become evident, and what's the probability of it reaching Europe, Estonia?
Whoever returns from Africa or South-East Asia and has a fever must not jump to the conclusion of having Ebola. Malaria is likelier, which spreads fast. At that, the fever need not be high.
But it's the same with Ebola – it starts as influenza. One feels bad, has fever, pain in stomach and throat, sores on mucous tissue, nausea, vomiting, diarrhoea. Only when liver failure, inner and external haemorrhage develop, Ebola makes itself known.
With the Ebola virus currently spreading, the incubation period is not two-three days but a whopping 21 days. A person may be sick, while unaware of it for up to three weeks.
Theoretically, it is possible today that Ebola makes it to both Europe and Estonia, due to the intense air traffic.
What are the chances to get the disease under control?
The conditions for this have been created. The disease has begun to wear out. At a certain point, its mortality rate was 90 percent, now it's down to the average of 70 percent.