Editorial: Estonia – example of staying free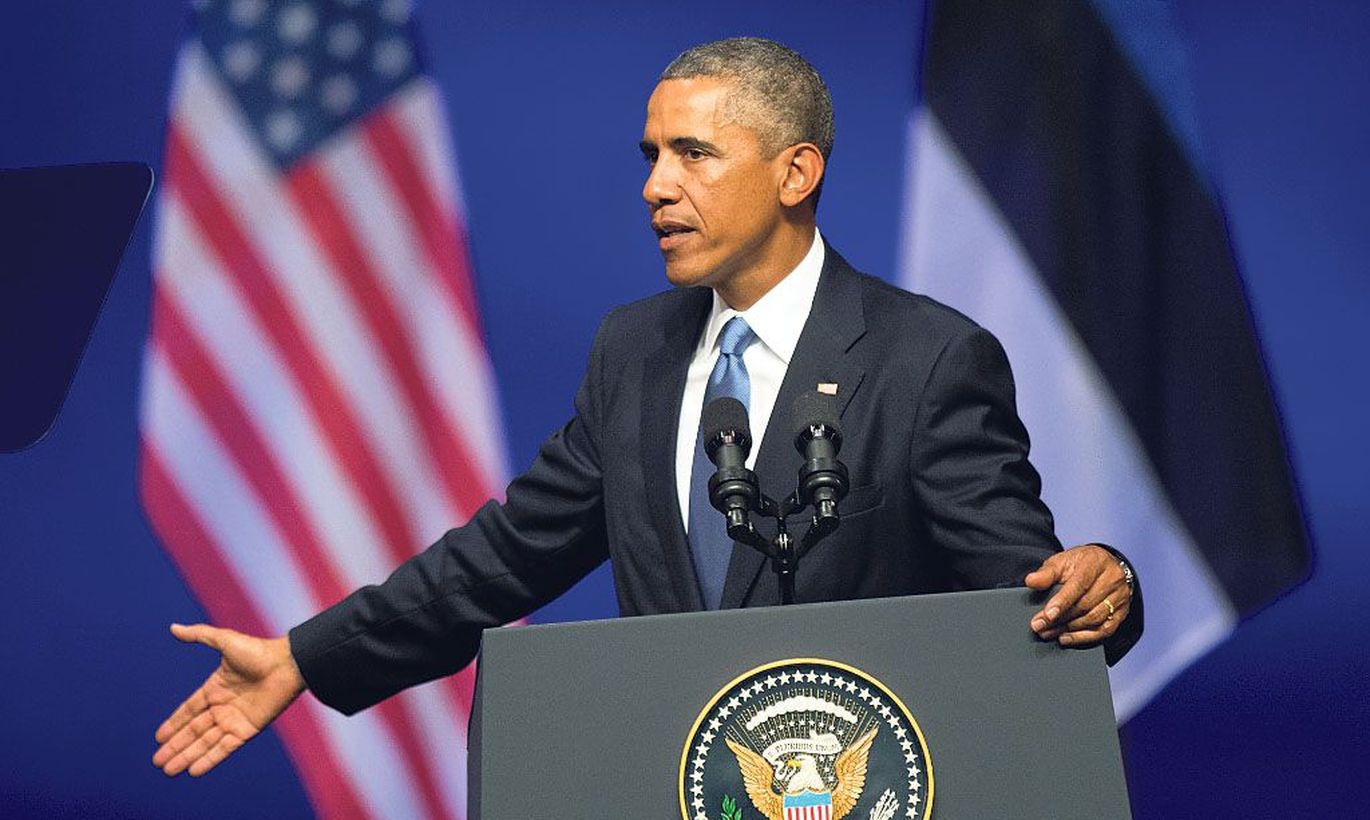 Defending Tallinn, Riga and Vilnius is just as important as defending Berlin, Paris and London – a highlight from the US President Barack Obama's speech in Tallinn, yesterday. Naturally, we need this assurance of unshakeable dedication. We need it declared to ourselves, to some lazy-like allies, and most of all to the potential aggressor. 
Think of our personal contracts and agreements. No matter how expensive the paper, nothing works by some miracle – without definite will by parties to keep these, and the steps to back that up. And so it is with NATO, the joint security alliance of free nations, of democratic countries. Indeed, our will to be dedicated to defend the allies needs to be clearly expressed and the words must be followed by actions. In these very following days, we will hear NATO summit conclusions on the definite actions to be.
NATO is no loose military organisation guided by interests of the moment – such as have abounded in history. This is a union built on the free world values. This is an alliance created to defend the human rights and democratic freedoms of over 900 million people, and the sovereignty of their states.  
In his speech, Barack Obama painted a picture of the regained independence of the Baltics, our aspirations and thirst for freedom. Not just the picture of shaking off an occupation, but of creating the institutions needed to ensure the freedoms of all, and of staying true to values. At the moment, those striving towards building democracies – people from Kiev to Tunis – are looking towards the Baltic States to be inspired to learn democratic practises, to build institutions of good governance, and to reform economies.
Verily, many are the nations that with hopes high have started to strive towards freedom and liberty, then to sadly backslide. For people emerging from under authoritarian rule, it isn't all that easy to break essentially and totally free. To the backdrop if the harsh reality in the world, Estonia, Latvia and Lithuania are some shining examples of said changes being possible. As seen in the speech by Barack Obama, he does indeed treat Estonia and the other Baltics as such examples to inspire all who reach out for liberty.  
For Estonian foreign policy, the undeniable goal of goals has always been to keep 1939 from ever happening again – that we would never ever face an aggressor alone again. In the memoirs by one-time frontline soldiers, politicians and diplomats, we read that it was much less self-evident than we would think in hindsight, superficially. Never have the successes, big or small, been handed to us on a silver platter by history. History serves up opportunities. For these, one must be prepared – and act decisively.