Dream big: boy «bumps» into Barack Obama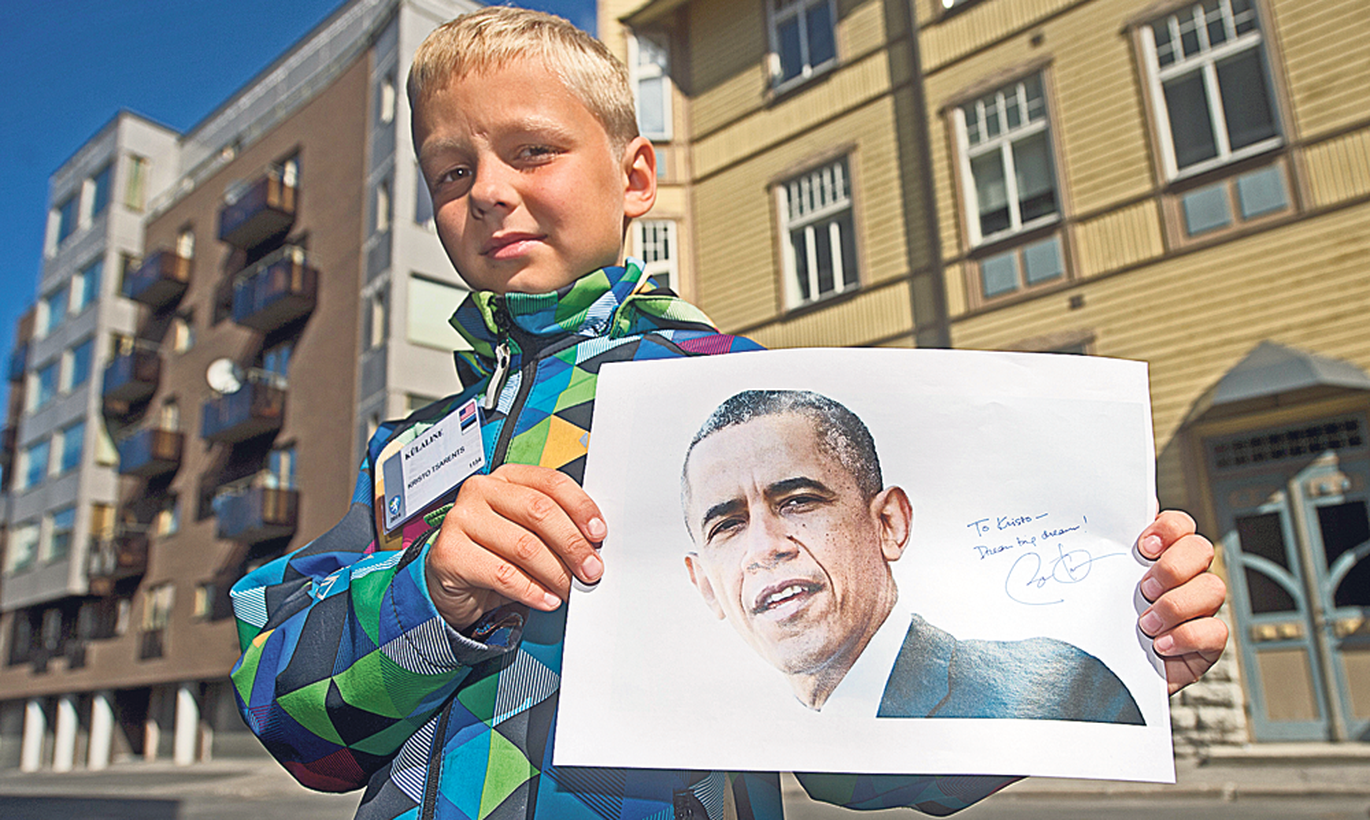 Kristo Tsarents, a boy 10 years of age and dwelling in Sutlepa Village, Noarootsi Commune, Lääne County, Estonia used to dream of meeting the US President. «I very much wish to meet the American president as I am a big fan of his and I like America. Mother told me meeting a person like that is mission impossible, but if you really want something you need to want it 110 percent,» reads a letter by Kristo to Office of the Estonian President, dated August 26th.
«I saw in the TV he was coming to Estonia and I wanted to see him!» said Kristo, revealing how The Plan was conceived.
«On Toomas Hendrik Ilves' Facebook page, we found his e-mail address and so we sent his letter,» said Kristo's mother Signe Tsarents – who did not harbour any great hopes to begin with.
«There must have been many who wrote but last Sunday I got an answer and they asked my phone number,» added the Mother. To her great surprise, they were invited to come, her and the boy, to the Presidential palace side to greet Mr Obama. They were told to come at 9 am, to pass the security check.
After an hour of waiting, Kristo's big dream came true: up stepped the US President Barack Obama, saying hi and asking how old he was.
«The boy was so excited all he said was simply «good»,» smiled the Mother who was clutching a picture of Mr Obama while the words were being uttered. «I thought maybe we'd be lucky.» They were. Mr Obama grabbed the pen and wrote this to Kristo: «Dream big dreams!»
«I'll get it framed. We will go at once and buy a frame!» said Kristo. «This is unbelievable, I still find it hard to grasp what happened,» beamed the Mom.
Kristo was at a loss to explain why he so likes Barack Obama. Just that the way it is!
«At home, he keeps drawing Statues of Liberty. In the phone, he's got the US flag backdrop. One summer, he made a big US flag which we hoisted to the pole. He's just a big fan,» added Signe.