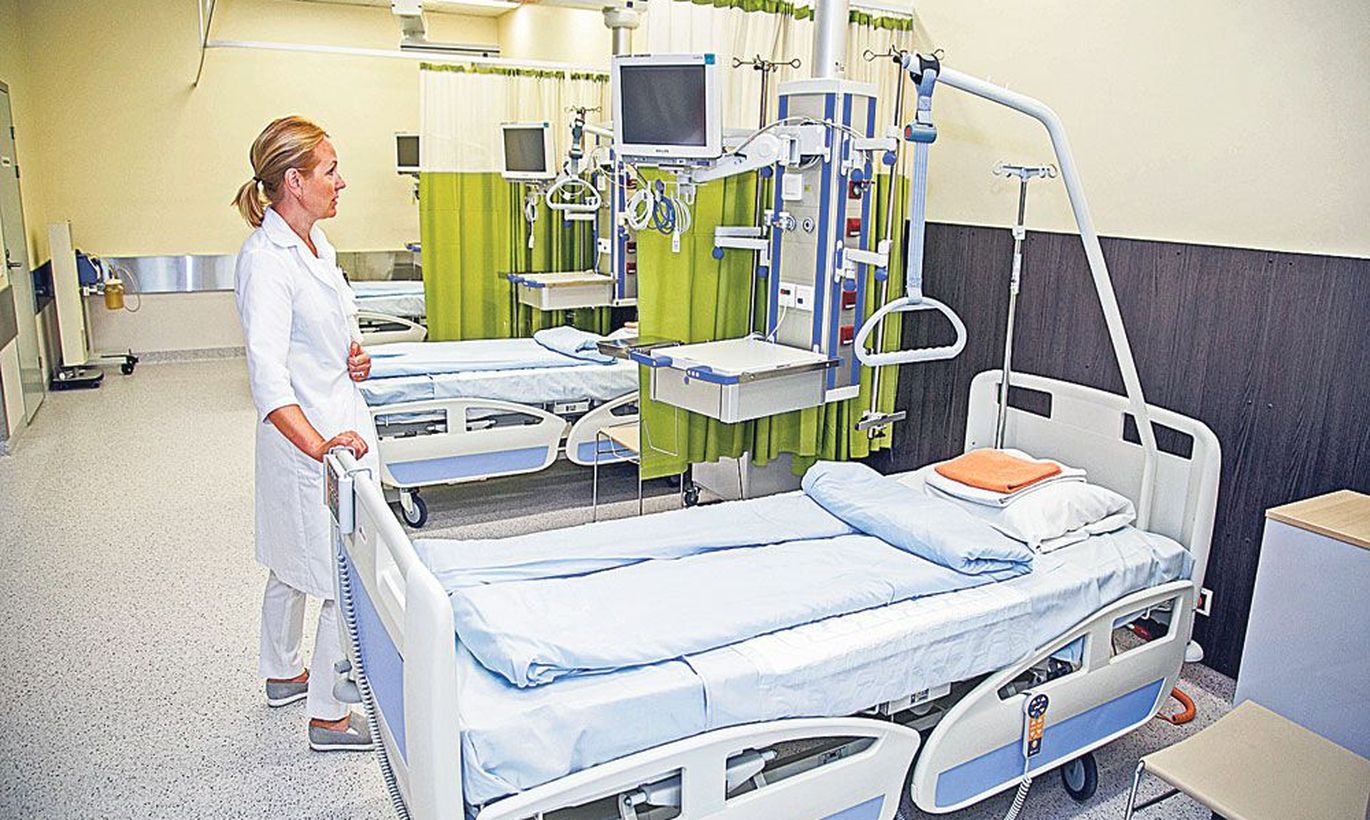 North-Estonian Regional Hospital (PERH) staff says work conditions now top those in Finland. 
Though obviously proud of the unique medical equipment at the renewed wing of PERH opened yesterday, the doctors were most joyful over decent conditions now created for patients and staff alike.
«Better not even compare with the old... that was like the 1980ies,» said Riina Vettus, a chief cardiologist, while showing off her new domain. «We're working in normal conditions now and that's what matters most,» said the doctor.
Ms Vettus says she has it better now, on the job, than colleagues across the bay – in the very Finland. «A message perhaps to young physicians: don't you leave,» she added.
While cardiology head Jaanus Laanoja commands Estonia's only and lonely Stereotaxis magnetic navigation device to cure heart arrhythmia, he is convinced the main achievement in the new wing is better conditions for in-house patients.
«The old wards... that was the Soviet times endgame, deeply depressing,» said he. «It's never pleasant to be hospitalised, but it's at least more so now.»
The new wing also features the unique-for-Baltics analysis line – allowing for high amounts of analyses with a lot less staff involved. «This is for the minor blood analyses which are needed in large quantities,» explained the PERH lab head Marge Kütt.
Less visible for the patients, but vital still is the renovated kitchen. Manned by a private company, this fall it will have the hospital's own paid staff. The polyclinic is also partially renewed, to be totally finished by end of 2015.
With the large general registry currently used by all, patients will soon have registries available at each department – according to PERH CEO Tõnis Allik, this ought to make things faster for the sick. As the C-wing gets ready, the hospital will increase in beds – currently, policlinic is using part of the ward space. 
Regarding the future outlook, Mr Allik said the plan currently is to spare the Hiiu buildings – to be occupied by the mental hospital now located at Paldiski Highway. When C-wing gets completed in 2015, renovations of B will begin.
«By 2020, we ought to have a helicopter pad on B-wing roof,» said the CEO.
Renovations of PERH C-wing will cost €57m, of which the EU Regional Development Fund covers €26m. To complete the EU benefit, European Investment Bank (EIB) and own hospital means are involved.