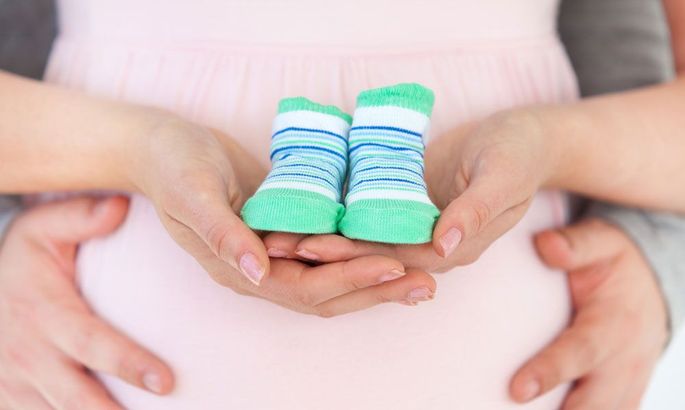 For over a decade, debate has raged over legalisation of giving birth to babies in homes. Since August 1st, the practice is now legally allowed – with some medical people still against.
«Considering the extreme sensitivity, fragility and intimacy of the subject, it no longer made sense for home births to continue like a so-called public secret as up to now,» said Siiri Põllumaa, midwife at University of Tartu Hospital and lecturer at Tartu Health Care College. According to her, legalisation of the practise was in the interests of the security and safety of families and midwives alike.
According to Ms Põllumaa, midwives did attend to home births even before, but it was vital to officially formulate the preceding process. «So I would have a basis to plan this together with the family – for whom it fits and which would be the risks ruling it out,» she explained.
What would be the alternative?
By the new regulation, a list has been compiled of situations where home birth is not safe for the mother and the baby. «There's a long list of risks to consider while involving a midwife or a gynaecologist,» said Ms Põllumaa.
The midwife underlined that the home birth rulebook is not for medical workers alone, but also for the families considering the option.
In Estonia, the official home birth talk started as early as in 2000, as gynaecologists, midwives, and support persons. Every time the topic came before the public, some medical people vigorously resisted.   
According to Ms Põllumaa, the controversy was no surprise as the topic touches so many people – just like raising children.
Estonia has fewer than a hundred home births a year, and of all births this makes 0.4–0.5 percent. «These are marginal numbers and there is no reason to believe that the trend would markedly accelerate now that it's legal,» she said, convinced.
Pursuant to the law, only a licensed midwife may receive home birth – while no licence has so far been issued. «We have some dozen midwives in Estonia who have home birth experience, and there won't be many more for the time being,» said Ms Põllumaa.
Statistics in other nations say about 40 percent of first timers and 10 percent of those giving birth to second etc children will have to be taken to a hospital from the home – for various reasons. «But that does not always mean the ambulance with the blinkers,» said the midwife.
Critics of home births have claimed this is a move by the midwives to make money. «Naturally every job comes with the economic aspect of it, but to think the midwives have lobbied to strike it rich – there's no basis to that,» assured Ms Põllumaa.
Talks are in the pipeline with Health Insurance Fund (Haigekassa), but she said obviously home births were never going to be for free like at the hospital.
Unpredictable pathologies
To those disapproving of home births, Ms Põllumaa has this one question – what would be the alternative? «Shall we ban it, or shall we allow it to continue as it is now – unsafe for the ladies, the babies and the midwives?» she asked.
A medical man critical of legalisation of home births is emergency care doctor Märt Põlluveer who has spoken out against it publicly. According to him, pregnancy and delivery aren't indeed sicknesses, but may still lead to critical situations.
«Talking about Caesarean section, for instance, I may indeed do it in the home but the result will be bad,» said Mr Põlluveer, to illustrate his stand.
The doctor said there are no methods in existence which may predict all pathologies related to birth. «With a fast Caesarean section they are talking about five to 15 minutes but how do you guarantee that with home births when it takes 15 minutes just to make it to the hospital?» he asked, rhetorically.
Also, problems may occur transporting the lady as the ambulance vehicles lack blood storage and transfusion can't be arranged in them.
«Personally I do not have bad experience with home births, all have made it to hospital in time, luckily... but I know of colleagues who have [had bad experiences],» admitted Mr Põlluveer.
The doctor knew of three occasions, one of which happened recently. «They had extraordinary haemorrhage which could not be stopped successfully in the ambulance,» he said.
Mr Põlluveer has been reading the statements of people supportive of home births, but has not found any medical-clinical arguments to substantiate the practice. «I see no reason whatsoever for a woman to give birth at home, as the delivery may turn critical,» he said, categorically.
Lee Tammemäe, head of gynaecological clinic at East Tallinn Central Hospital
Regarding home births we hear of the euphorically triumphant success stories, while they do not talk of the accidents. As, 12 days after legalisation, home births claimed their first victim, I feel we need to talk about it. During home birth, scarred uterus – from the preceding Caesarean section – was torn and the baby died. The mother's live was spared only thanks to rapid surgery and blood transfusion.
Having personally participated in the process if legalisation, I know the arguments the gynaecologists brought to support it. Home births are taking place anyhow and with the entire area unregulated, providing surveillance is very hard regarding who is fit for home births at all, and which midwives are fit to help.  
I know of several home births with sad endings, which could have been avoided. Numerous risks can be assessed beforehand; with heightened risks it is wisdom to cancel the home birth plan. Still, certain unexpected problems remain (like oxygen deficiency with the baby or haemorrhage with the mother). With a normal pregnancy, the woman will assume the risk when informed. When the risks emerge during the delivery, an ambulance needs to be called to come to the hospital. 
There was a huge debate whether with an earlier Caesarean section it was safe to have a home birth. That was included in the contra-indication list as requested by the gynaecologists, as a scarred uterus is a heightened risk of a tear during delivery. If the uterus is torn while giving birth at the hospital, we have the option to get the baby out within five minutes and save its life. If that happens at home, a tear of the uterus may not even be recognised – like with the tragic story I recalled, resulting in death of the baby. 
A midwife assisting at home birth must stick to the guidelines of treatment prescribed for a normal delivery, including the time criteria. These are agreed and the time-limit is provided during which the baby ought to have been born – counting the full opening of the style. It is important to stick to these guidelines as if the process fails to occur during the time agreed, a problem is likely.
With this accident, they should have come to the hospital sooner as the style was totally open for six hours but the baby was not being born. They ought to have come to the hospital while the uterus was still intact. As this was not done, we may conclude the skills to detect the threat were lacking, or there was insufficient cooperation between midwife and the woman giving birth. I talked to the midwife afterwards and she said, generalising, that the ladies giving birth at home do not want to lie down and let themselves be examined. She also said she wasted a lot of energy to check the woman to assess the situation as the lady was unwilling. But once such things happen the home birth cannot be continued as it is vital to have trust and cooperation between mother and midwife.
People here want to have it all natural but they forget that in the old times lots of mothers and children died. It is sad home births are not being handled in a normal manner, and the risks are not being assessed as agreed.
This is not the first tragic story like this, in my practice. True, no women have died, but babies have died. A couple of years ago we had recourse to the police; after investigations, they said the families had no complaints.
There are reasonable and contemplating arguments against home births. These are lengthy and maybe that's why no-one bothers to read. To have home births is, luckily, the exception. This has been a great desire of the ladies, but that won't mean it ought to be dome whatever the cost – risking unreasonably. 
I'd like to call women to reason: don't heed to all the ads saying home births is an ecstatic experience, the greatest orgasm of one's life. Feels like the emphasis is on what one experiences during the process of delivery, forgetting the need to have the child alive and well.