Please note that the article is more than five years old and belongs to our archive. We do not update the content of the archives, so it may be necessary to consult newer sources.
Paldiski oil plant project taken over by Russian capital
Paldiski oil plant project taken over by Russian capital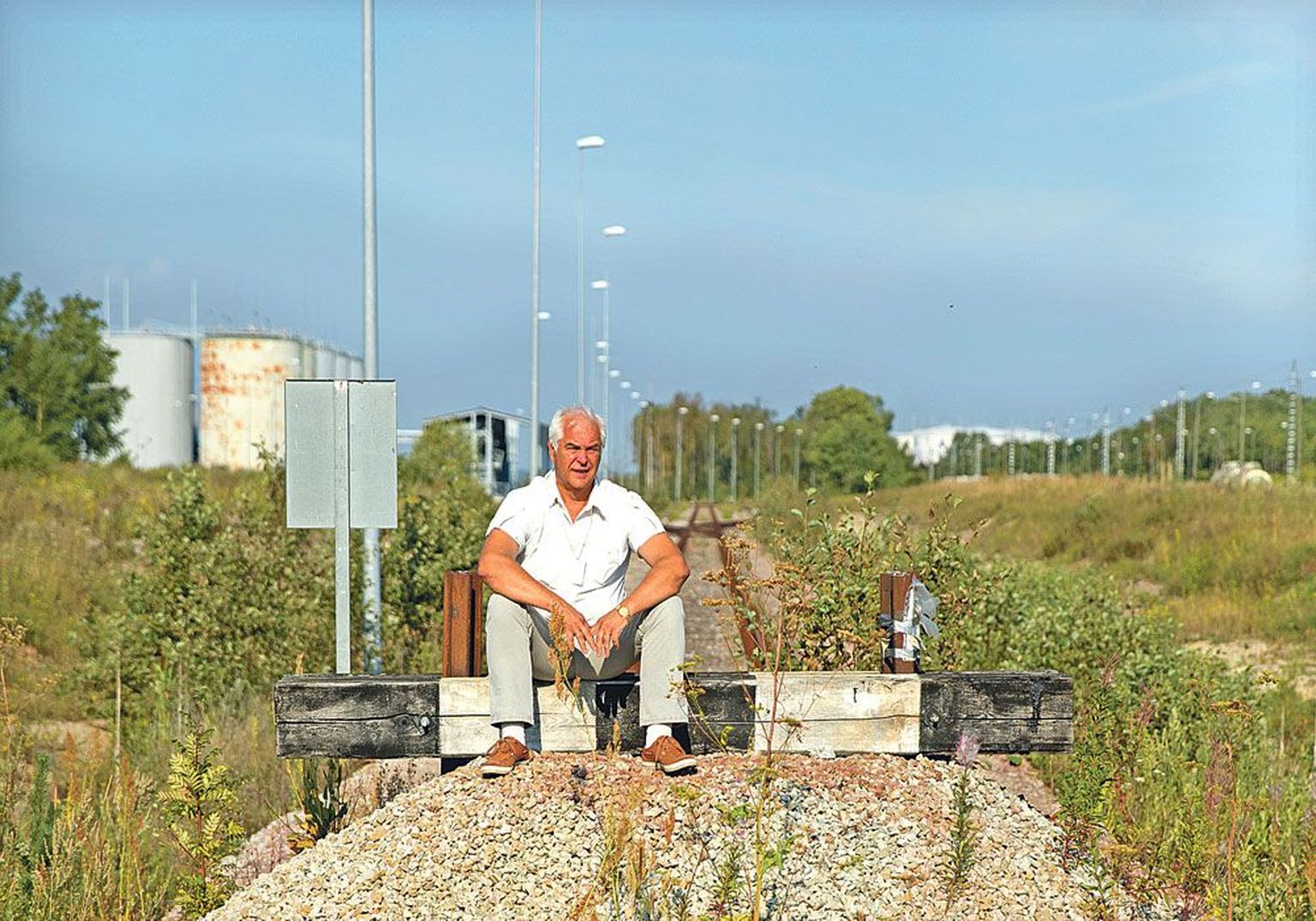 Paldiski City proclaims environmental impact assessment regarding a refinery to produce gasoline, diesel fuel and mazut. 
«We'll have Russian capital and modern Russian technology,» said Mayor of Paldiski Tiit Peedu. «In a couple of years we will come to the plan of the plant.»
This is the same oil plant being developed that was proposed, at the beginning of last year, by OOO Korporatsia Donbassmontazhspetsstroi – a group composed of six Ukrainian and one Moscow companies. Now, it was the Estonia-registered STK Grupp that introduced its plant to the Paldiski city government.
This will be half the size what was planned by the Ukrainians, promising to process three million tonnes of oil products a year.
«On details I may speak in a week, but I assure you this is the latest and very environmentally friendly technology,» stated STK Grupp chief Leonid Ulasen.
On the basis of the figures earlier provided by Ukrainians it may be presumed that this will be an about €200m investment into production units to employ about 300 of staff.
«Paldiski does not have that amount of workers available, so people will be coming to work from Keila and Tallinn,» said Mr Peedu, the mayor.
At the estimation of the city government, Paldiski will bloom by the aggregate impact of the Russian-built refinery and the LNG terminal developed by Alexela, and the new homes built for the workers who move there will bring about a construction boom.   
«I just might happen that Paldiski will be the first energy oasis in Estonia that will cover all its energy and heat needs by what is produced locally,» explained Mr Peedu. «We will promptly be drawing up the new energy-economy plan which prescribes use of vast amount of energy produced by the local industrial enterprises in the municipal utilities.»
Last Friday, the city government received proposals from Port of Tallinn, who offered a lot in Paldiski for the refinery, on how to initiate the public procurement for consequences of an object with significant spatial impact.
«Ukrainians failed to carry out their plans and now we have new partners at the negotiating table, and the structure of the plant is different than before,» said Allan Kiil, board member at Port of Tallinn. «The comprehensive plan earlier initiated in Paldiski had to be cancelled as we were not able to provide source data. Now we are preparing to enter into a memorandum of intentions, with the new partners.»
Though the closest port where tankers are filled with crude oil is in Primorsk, at the Gulf of Finland, the black gold may be flowing into Paldiski from the Middle-East – a hint at the weak link of owners to the main stream if Russian oil business.
Estonian energy-businessmen take a sceptical view to the plan. «The future of such small refineries may not be too bright as, to my knowledge, even the biggest Baltic one is struggling – at Mažeikiai, Lithuania owned by Orlen of Poland,» said Alexela CEO Heiti Hääl.
A year ago, Port of Sillamäe said they may get an oil products refinery on their territory with Russian businessmen's money and as facilitated by STK Grupp, with a yearly production of one million tonnes a year.
The port confirmed they have just recently finished round one of public discussions of environmental impact assessment, and the entrepreneur is currently busy satisfying the remarks made. «We are following the activities of STK with interest,» said the port's real estate director Tõnis Seesmaa.
STK Grupp has not notified Port of Sillamäe that the plant planned in Paldiski might mean giving up the one in Sillamäe.
According to experts, the STK business plan may be based on resale of well-prepared investment projects to interested investors.