Companies snatching countryfolk lands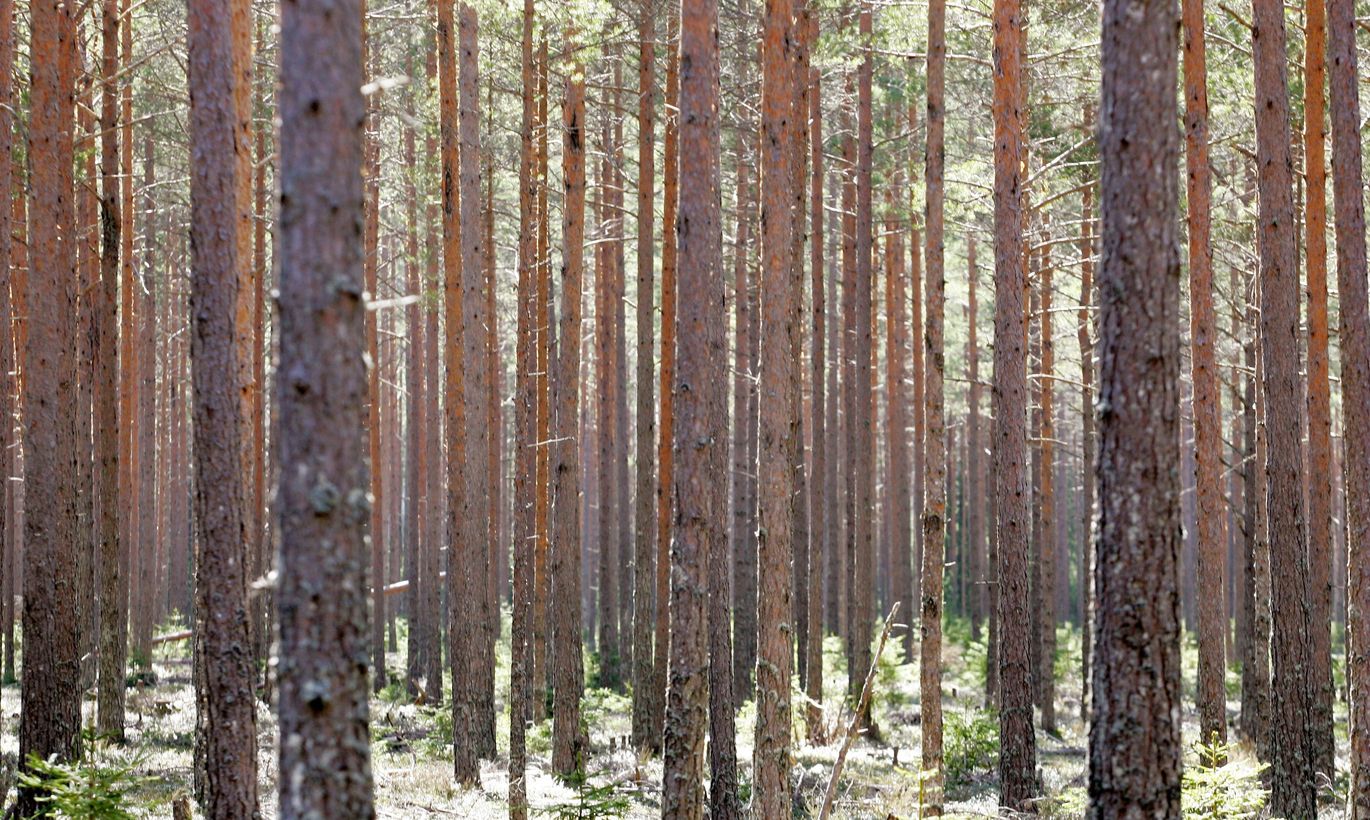 Local people are quite a bother – large-scale landowners have no heart to develop the community, merely eager to heap up and harvest the woods.
Once land's in their hands, no market-price will pry it out. Naturally, then, those developing local communities are getting angry at the landowners. Rather recently, at the beginning of previous decade, country people were plagued by the native palookas inclined to steal wood and act ugly otherwise. 
Now, it's all neat and tidy – a replacement for the palookas, fund managers buzz busily in big-city offices, their local «extensions» strictly following the letter of local law. No place for emotions here, as money talks.
Meel and Toomas Valk, dwellers of Värska Commune, Põlva County, wished to purchase the lot next to them, cut quite clear of forest, and offered €28,000 for the 15 hectares. Thereat, Haanja Forests representative Joosep Kukebal had this to say: «In our eyes, the price you offer is rather the market price and we are definitely unwilling to sell the lot at market price. We would be ready to consider selling it if the price would be at least €40,000–€45,000.»
Hearing that, Toomas Valk said perhaps he could exchange a plot of equal value for the one owned by Haanja Forests, but Mr Kukebal again said the company was unwilling to exchange it with a plot of equal value – what they want in return would have to cost at least €50,000.
Truth be told, this is quite the usual practice with firms based on foreign capital. The land already acquired by them may indeed sometimes be bought, but as a rule it'll be at twice or more the market price.
In Karula Commune, Valga County, a young family who asked to remain anonymous was seeking for five hectares with a dilapidated farmhouse, to fix it into their home. Here, also, their interests hit those of Haanja Forests' owned by a company registered in Luxembourg.
According to Joel Peetsu, representing the foreign owners, it is usually not desired to sell lands in use and eligible for benefits. «Haanja Forests has taken the stand that it will only sell agricultural land at minimally thrice the market price, i.e. €6,000–€7,000 per hectare,» he said. «These are forest and farming land investors with a long perspective.»
For starters, the family offered €17,000, to which Mr Peetsu said the owners wanted much more: «Based on my experience I expect the owner's expectation, in this case, to be twice what you offered.»
Finally, as an alternative, Mr Peetsu offered a €40,000 hut fit for demolishing, plus a hectare of yard – a lot unsold for such a price for years on end. No deal.
Thus, says the Valk family, the problem is the foreigners are unwilling to further the local life and to see that the old buildings would not fall apart. They are interested in the forest, not people. The people are a bother.
Finally, the family still managed to buy a farmhouse ready to be wrecked and a new one built in its place. This time, they happened upon an Estonian forest company which found the time to hook a small residential plot off its woods. But in this case as well, they had to pay twice the market price for the land attached to the house.
For an Irishman or Englishman possessing dozens of thousands of acres somewhere in Eastern-Europe, dealing with little local problems would be a waste of time and money. They have purchased lands and hired people on location to manage these – mostly, we are talking about sales of timber or renting out farmland. Any sales of the land must still be agreed with the owner, and it is quite unthinkable to imagine a London investment shark racking his brains over old farmsteads in Karula Commune.
Therefore, no big deal – let the houses be overtaken by the woods or should somebody desire to waste our time, they're welcome. But the waste of time costs twice or thrice the market price. And by the way – they want to buy, not sell.
Meel Valk thinks sales of land to foreigners ought to be restricted. «Many people we know have the same kind of a problem, sitting on a small plot [unable to acquire extra].»
Karula Commune mayor Rain Ruusa said the large-scale owners do pay the land tax, so that's some benefit. «But we do have the problem that they are unwilling to sell; and if they rent it the price is very high,» says he. «And the lands, of course, keep going to the large owners.»
According to Mr Ruusa, the foreign capital based large owners also hinder the local development, as doing business with them is time consuming and complex.  
Large companies owned by local or foreign capital have grabbed forest land all over Estonia – few are the communes where they have not set up camp. Last year, Estonian large forest owners imposed hunting bans on hunting lands owned by them. Now, however, they expect hunters to pay them rent.
Brushing through the land register, I was surprised to see how many plots belong to large local and foreign owners. There are three companies owning over a thousand lots, and dozens that own hundreds. Metsatervenduse OÜ, Metsagrupp and Metsamaahalduse AS, owned by Estonian entrepreneurs, make up a separate group.
The largest amount of plots belong to Swedish capital owned Metsnik, which has over 23,000 hectares of land – more than 230 square kilometres. Not much smaller is Tornator Eesti owned by a Finnish company. The company's major shareholders are Stora Enso as well as four Finnish pension insurance undertakings.
Once owned by large companies, that's usually the fate of the forests – even if a foreign owner decides to sell, it is bought up as a whole by another large company.
Meanwhile, life is getting harder for the small forest-owners – it is hard for them to sell the forests alone at reasonable prices, and middlemen are quick to do them in. The only solution is getting united in forest cooperatives.
According to Metsagrupp shareholder Urmas Rahnel, foreign capital has been interested in Estonian forests for five years or more. At his assessment, foreign owned companies do probably have more red tape than local ones.
When people have shown interest, Metsagrupp has unhooked farmsteads and sold them.
«But doing so we have treated the buildings as real estate and the price will correspond to that,» added Mr Rahnel who does not believe that anybody would see it as their mission to sell real estate. «What counts most is price and profit,» said the man.