Debt collector reaches for old fines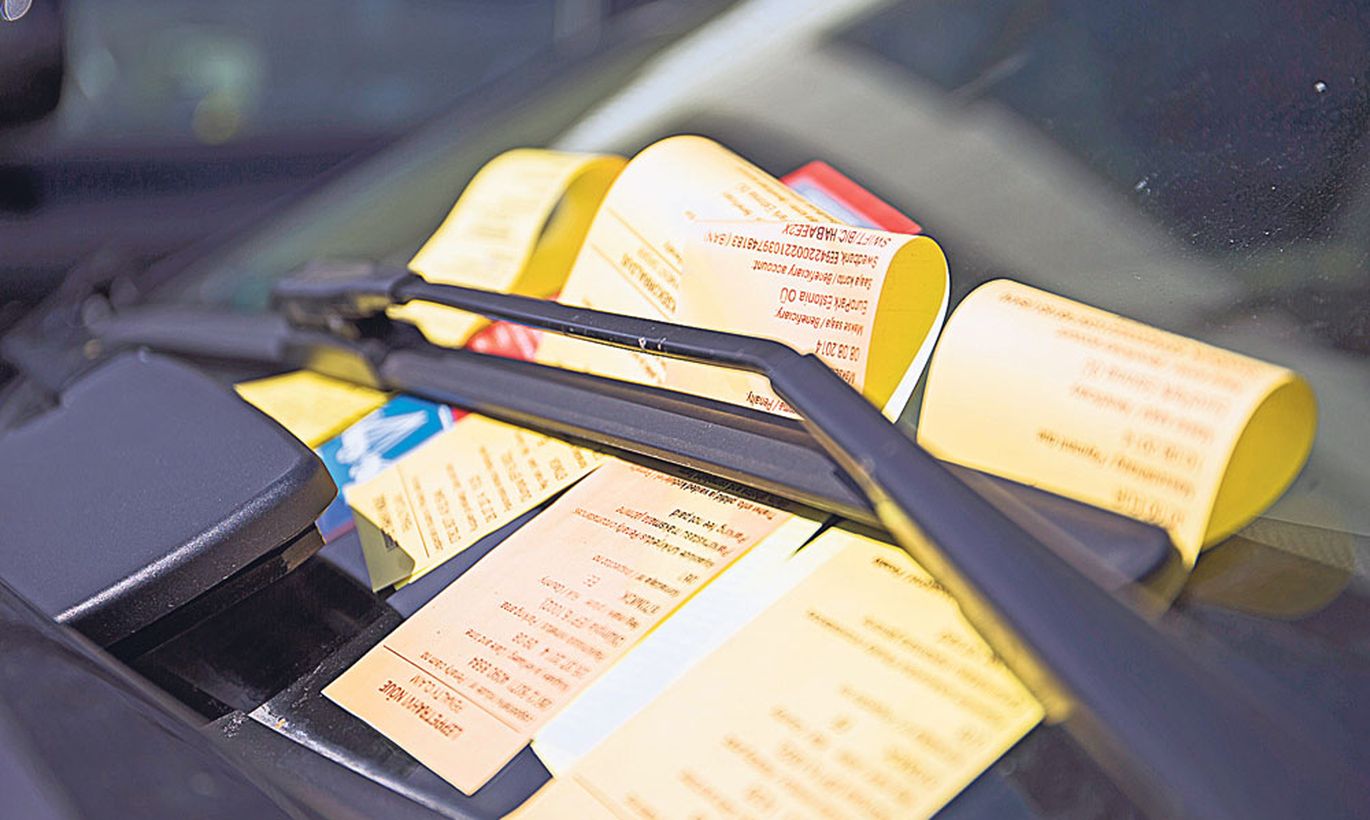 Unknowingly, a lady got fined at Europark. Now, two years later, comes the unpleasant surprise – with her personal data forwarded to debt collectors, court warning was dropped in her mailbox.
«It came at a time totally random. In the claim, there was no reference to the time of parking violation. All they demanded was that I immediately pay the debt of €70. Before that, no notice has reached me,» Epp (name changed – edit), having gotten a letter from OÜ Julianus Inkasso on July 22nd, assured Postimees.
Epp's fate was shared, on July 23rd, by another car owner. Again, for a €30 parking fine unpaid a couple of years ago, the debt collector was asking for €70 of compensation. Similarly, the warning included neither fine receipt nor any other link to the incident in question.
According to Epp, she is no serial non-traffic-fine-payer, and has been the decent kind of person to park and to pay. «The debt collector's letter only includes warnings and claims, not a single date, when and which car was parked – Trying to recall, I really can't remember. Perhaps somebody else used the car and really earned the ticket – I'm not excluding that, but I would never have ignored it,» complains Epp.
According to Europark CEO Karol Kovanen, the company forwards non-paid fines to a debt collector. «As we do not have access to car owner register, Europark issues contractual penalty claims to vehicle users who, at that moment, are anonymous to us,» explained Mr Kovanen.
Because of this, a situation is created for Europark where the person fined cannot be notified additionally (after the ticket is stuck under windscreen wiper). 
Mr Kovanen will not exclude situations where a third person removes the ticket from under windscreen wiper before the car user comes back to her vehicle. Or that the person will not notice it and the ticket flies away with the first swipe of the wiper.
«It may also be that someone loans the car, gets fined, ignores it, and will not let the owner know. The rule is that people are aware of their fines, but at some cases they may not be. Therefore, I am not excluding this kind of a situation and will not attempt to judge who is telling the truth and who isn't. We believe the scenario people present to us if it is realistic,» explained Mr Kovanen.
With serial offenders, Europark takes a different approach – their vehicles are removed and thus a direct contact is created with the owner. «Thereby, we obtain data on a definite user with whom to solve the situation,» said Mr Kovanen.
According to Mr Kovanen, Europark and Julianus Inkasso have precise rules on how clients are contacted and in which order they are notified of unpaid fines.
«The debt collector's automatic letter-sending program had treated a certain amount of fines as repeated notices and, instead of the initial polite reminder, they send the harsh warnings with added compensation required,» regretfully said Mr Kovanen. He said he was in contact with the debt collector regarding the issue and soon a letter would be issued to apologise to the people mistakenly threatened with court.
As at Friday, August 1st 2014, none of the persons who contacted Postimees have yet seen the apology.
According to OÜ Julianus Inkasso board member Margus Aule, the court warnings concern a «small number» of Europark clients. «It was a technical glitch. The initial warning was sent in a wrong form,» admitted Mr Aule.
«The persons concerned will be given the opportunity to pay the late fine without the added collection costs,» assured Mr Aule. Meaning: the €70 claims melts back to the initial parking fine of €30, for the two persons mentioned above.
According to Mr Kovanen, the old fines' collection may be happening due to a follow-up check by the debt collector. «We forward the unpaid fines to debt collector after a couple of weeks, latest. The fine itself expires in three years,» noted Mr Kovanen.
All clients having doubts regarding claims of unpaid fines may make inquiries, at Europark or address the debt collector by whom they were contacted.
«Parking controllers take photos of the vehicles and there are electronic logs on the procedures, complete with times and GPS coordinates. As a rule, we have no data on the definite person who parked the car, at the moment the fine is issued. Legally speaking, this is the responsibility of the owner of vehicle – the owner needs to be aware who are using their vehicle at a certain moment of time,» said Mr Kovanen.
According to Mr Kovanen, Europark totals two million parkings in Estonia, 0.8 percent of which (16,000 – edit) are left unpaid for various reasons.