Move to Finland cuts quarter off pension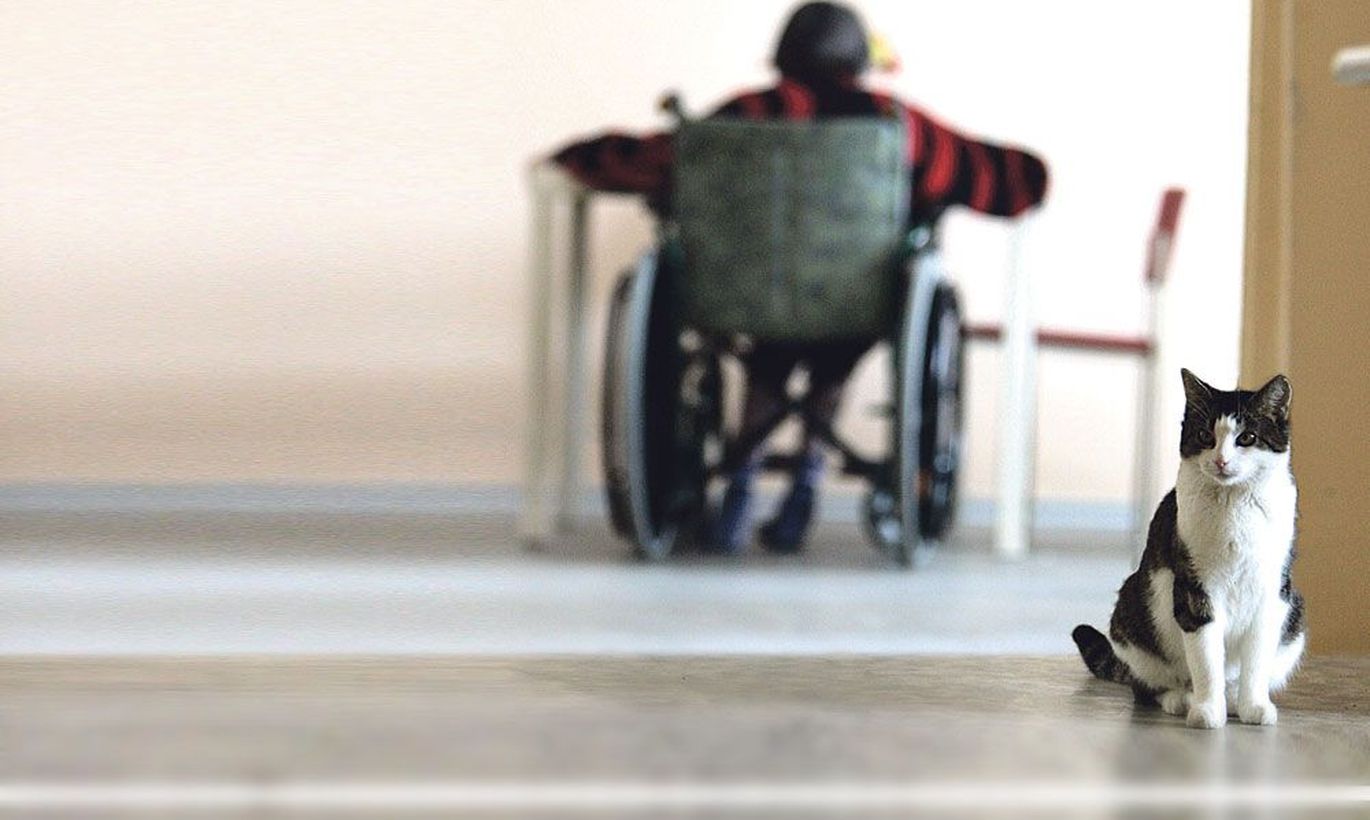 Indoors, she walks on her own. Outside, an aid comes handy. After losing her two sons, Helmi was left a single pensioner. Her only hope – Tiia, the daughter – lives in Finland (not real names – edit). 
To cope with her increasing hardships, the lady on a €363 Estonian pension decided to move to Finland. Now a non-resident according to Estonian law, the first month in Finland was quite a surprise – her monthly pension was 21 percent down – just €287.
Tiia has lived in Finland for ten years. As her brothers in Estonia died and mother wouldn't cope alone, she invited her over to Finland.
Soon after settling in Helsinki, Helmi officially notified her local government back home. «As soon as the notice was passed, the next pension was cut 21 percent, and my mother is having difficulty understanding why – it's her hard earned money. And, as a disabled lone pensioner, she couldn't have easily coped in Estonia,» explained Tiia.
«In the fall, my school starts and I will have to work less, but then the salary goes down,» said Tiia, currently making €12.50 per hour, the best summer months averaging €2,000 gross. Which makes €1,630 in pocket. Her man, who is unemployed, gets €580 a month of metal worker trade union money. And then there's the €287 of mother's pension. Tiia is getting a bit worried.
Estonian National Social Security Board communications adviser Elve Tonts said Estonian Income Tax Act splits pensioners into two. For residents, €210 of pension is income-tax free; the 21 percent income tax only hits the rest of the sum.
Meanwhile, said Ms Tonts, for non-residents – like Helmi – the tax applies from the very first euro.  
Not limited to pension cut, Tiia's mother was also deprived of her Estonian disability-status with its monthly benefit. «While applying for Mother's residence permit, I agreed not to ask the Finnish state for support. I must take care of her myself. But living is more expensive here, as are the medicines. Therefore, every euro would help, but now mother has lost nearly €100 a month,» complains Tiia.
According to Ms Tonts, EU rules limit disability benefits to the country of residence.
As her mother's income isn't covering her costs, Tiia says all they can do now is tighten the belt.
Initially, Tiia placed mother in a flat by herself. Now, to save money, they all opted to dwell together in a smaller space. Basically taking care of her unemployed man Aapo and mother, Tiia works hard at a welfare home, grabbing any chance to do overtime. «Don't tell anybody, but once a month we go to Estonia to by lots of food at one time, and we keep it in a freezer. This way, we are making and meet,» said Tiia, who pays over half of household income for the apartment.
Never, however, has Tiia considered returning home to Estonia. «For five years I have trained myself to work in welfare, should I now go to Estonia to make €2.5 an hour – no, thanks!» says Tiia, with determination.