Tallinn traffic to get tight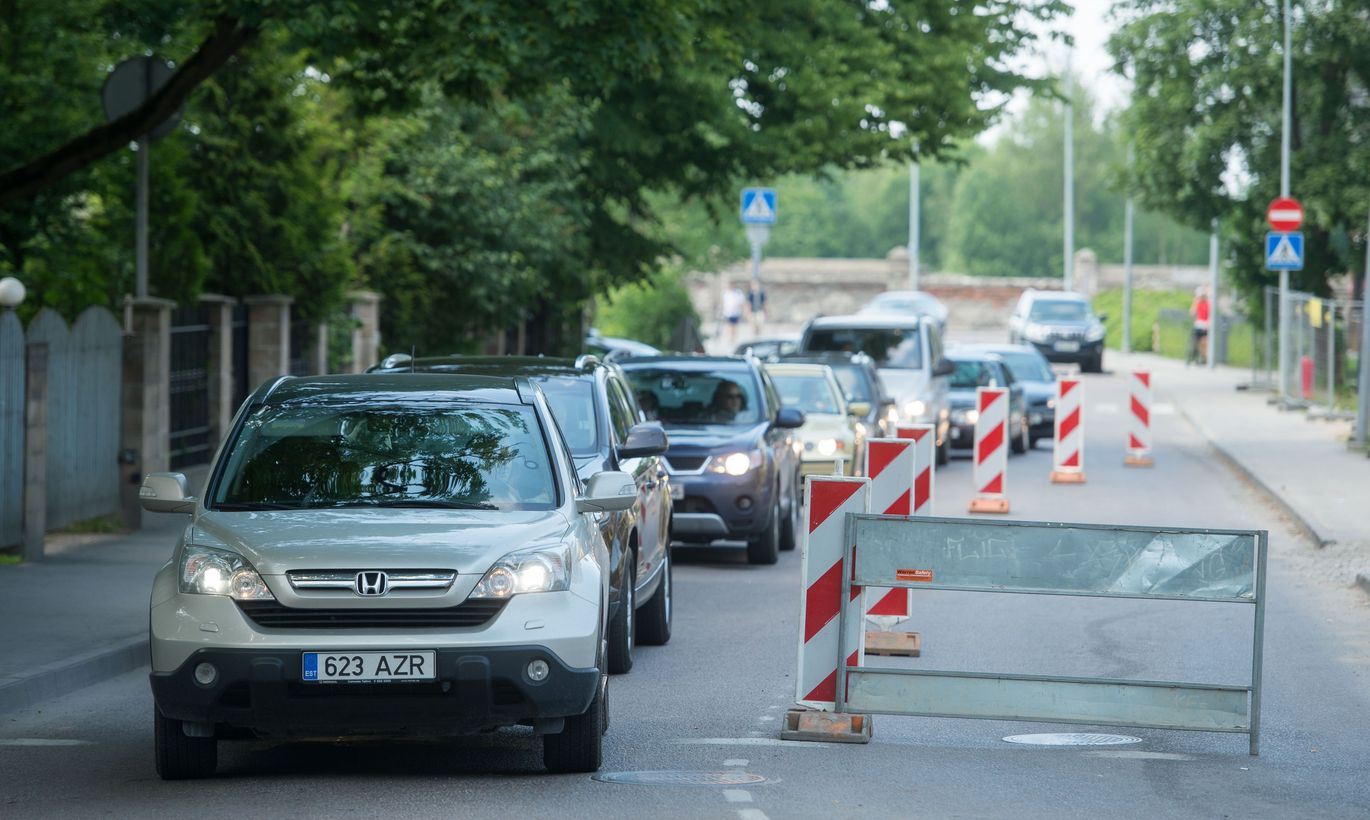 Starting next week, all tram traffic will cease in Tallinn. In city centre, the bottlenecks will narrow up.
From next Monday till August 22nd, not a tram will move in Estonia's capital. During that time, tram No 2 will be replaced by substitute bus No 42 Kopli-Vesse going from Kopli to Lasnamäe.
Bur No 42 will be passing along Kopli, Volta, Tööstuse and Niine Streets, Põhja Avenue, Suurtüki St, Rannamäe Road, Mere Avenue, Viru Square, Narva Highway, Pronksi St, Tartu Highway, Lasnamäe and Majaka Streets, and Peterburi Road to Silde St and Smuuli Road, and from there back to Kopli again.
The Kopli-Kadriorg line will have no substitute: according to Transport Department head Andres Harjo there is a sufficient choice of bus lines towards Kadriorg so all ought to reach their desired destinations. 
«There, buses are frequent enough. Those headed to Weizenbergi Street will just have to walk some two hundred metres from Must Luik [the Black Swan cafe – edit] on Narva Highway,» said Mr Harjo.
The substitute bus, however, will have to pass via the Viru Circle which will also narrow up starting next week as running points will be built for the tram tracks.
«Around the Viru Circle, there will only be one traffic line everywhere; the Circle will temporarily be enlarged somewhat towards the beginning of Pärnu Highway, so the construction workers would have some space,» said Talvo Rüütelmaa, traffic administration chief at transport department.
Just one line both ways will also remain at the Narva Highway / Maneeži St crossing – for the same reason of making room for construction of tram running points. The major change, starting next Monday, will be concerning heavy vehicle traffic into the port and out from it.
«The vehicles headed from the port towards Tartu Highway or Narva Highway will go along Jõe and Pronksi Streets, take a left turn at the Stockmann Crossing unto Tartu Highway, and thence out of town,» said Mr Rüütelmaa.
Quite a labyrinth also faces vehicles headed towards Pärnu and Riga. In the case of Pärnu, vehicles will be directed along port territory Admiralty Basin edge, to Kai Street.
On Kai St, the traffic flow will be reversed; along that street, vehicles will go to Linnahall and then along Põhja Avenue and Kopli St to Telliskivi St, Sõpruse Avenue, Tammsaare Road and finally to Pärnu Highway. That's the arrangement from August 4th to 17th. On top of that, from 4 pm to 7 pm, vehicles will not be allowed to leave the port.
«Between 4 pm and 7 pm, several ships come in, and each of them brings about a hundred heavy vehicles. During that time, there will be traffic controllers at the port who, as a rule, will not let the vehicles depart. If the traffic load happens to be lighter, one vehicle might be let out every five of fifteen minutes,» said Mr Rüütelmaa.
During that time, vehicles will not be able to get to Narva Highway via Kadriorg – the familiar route. At peak hours, Kadriorg will also feature traffic controllers, public transport having right of way. By cars, during that time, people will be able to enter/exit the port via Sadama St.
«The usual would be vehicle traffic thinning out in July and August, with vacations everywhere in Europe; even so, counting information is now showing considerable increase of vehicles. Anyway, we will be trying to inform all carriers of all restrictions, via Port of Tallinn and the shipping companies,» said the traffic administrator.
Tightness will also befall Kaarli Avenue – towards Estonia Avenue on the Freedom Square crossing just one line both ways will be open.
«The current bus lines will remain open, and these will also have to accommodate the rest of the traffic. Also, those coming from Tõnismäe along Kaarli Avenue will lose their left-turn option – regrettably, this cannot be maintained,» said Mr Rüütelmaa.
Driving from Viru Circle to Pärnu Highway, only a right-turn to Kaarli Avenue will be possible.