Wells not well, water-wise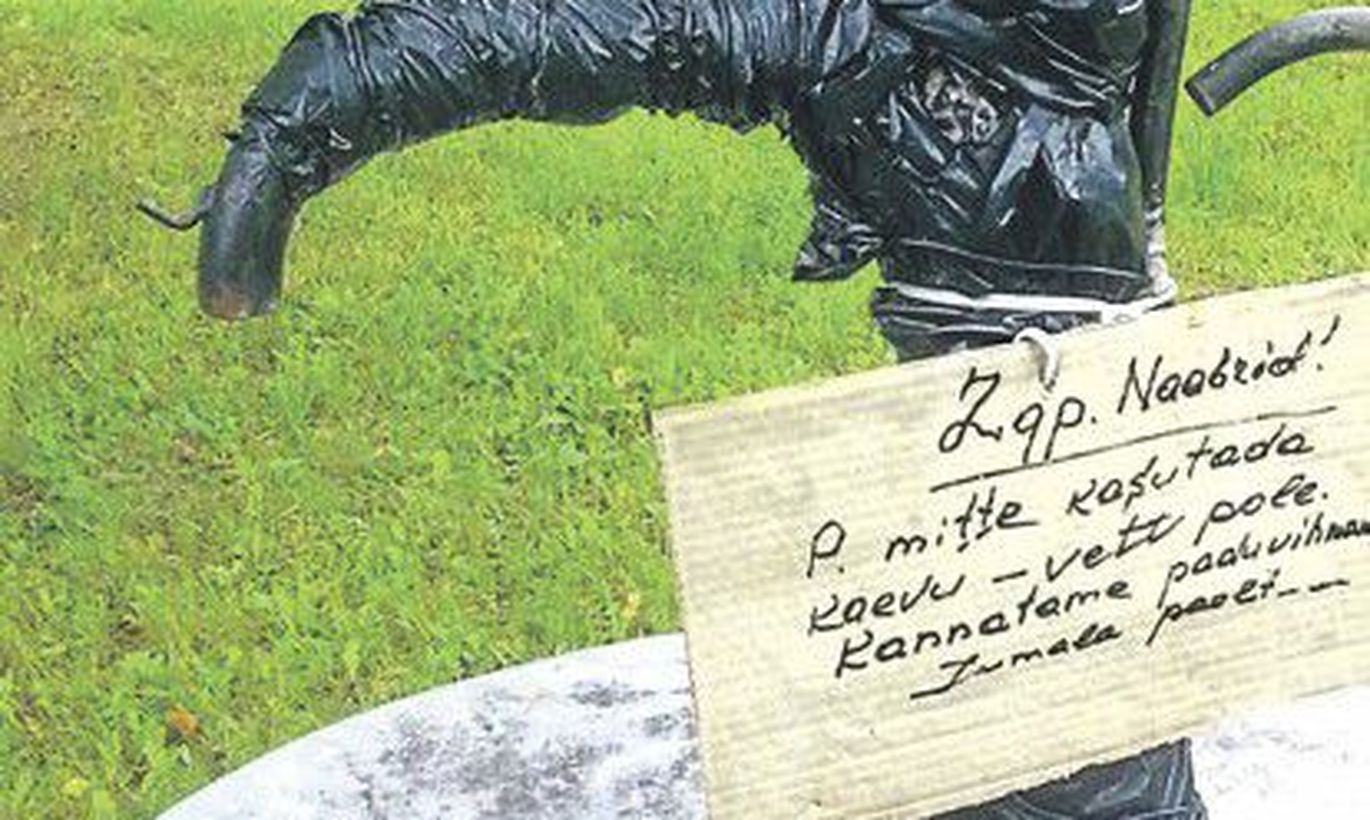 Due to the winter with little snow and a summer rather dry, dug wells in various parts of Estonia have run dry – a problem last faced ten years ago.
«Groundwater level is low, there ain't no water in the well,» complained Veronika Teder (69) of Krootuse Village, Põlva County. The well, seven metres deep, is 28 years old and during that time water has only run out once, about a decade ago. «The well gives us drinking water, for other use we draw from the lake. It's dry and muddy at the moment, so we have to get our drinking water from the grocery store,» said Ms Teder who initially thought the matter was something else. «I thought maybe it was the pump,» she said.
A neighbour guy came over and detected the problem. Now, the well features a piece of country wisdom. DON'T USE TILL GOD GIVES SHOWERS, reads the sign written by the man. Talking to others in the area, Ms Teder has learned the problem is widespread, this year.
A well-cleaning company she contacted offered to deepen it. «But we have managed for 28 years... I will not go for such an expensive deal. We'll try and manage somehow,» she said.
Whoever depends entirely on their well may be deep in trouble, thinks the lady. As confirmed by Geological Survey of Estonia's hydrogeologist Rein Perens, the water level is indeed lower than average right now.  
«This spring, the wells' survey said it groundwater was deeper by almost a meter, year-on-year,» he said. «Therefore, we may have water problems during the entire summer.» Still, said Mr Perens, 2003 was even more extraordinary – the levels being several metres lower still.
Mr Perens related water levels firstly to overall rainfall and its distribution, season-wise. When it comes to groundwater, snow melting in springs is of special significance: from end of March to beginning of April it might add up to a couple of metres.
«With little snow, as this year, the levels rise little as well,» said Mr Perens. After the «spring uprising», water starts to go down – usually from end of August till beginning of September. «During this period, there may be the occasional rises due to heavy rains, but usually the summer rains evaporate and are consumed by plants,» said Mr Perens.
During the fall, water levels rise till the frost sets in.
Groundwater is indeed fed by winter-time warmth as well, but the main impact comes in spring. In spite of the water below average right now, not all wells are dry – largely, it depends on depth of a well, and the nature of water layer.
It is the shallow dug wells up to five metres that dry up easy – especially when they draw water from the surface. 
«Today, private drilled wells usually go 20– 30 metres deep and these have no problems right now,» stated Mr Perens.
Also, the fate of wells is up to the relief. With wells located higher on the landscape, the water tends to be deeper and the wells run dry more easily. Therefore, say experts, South-Estonia is a bit worse off.
According to well-digger Armin Heinaste, of a Tartu County company Kaevu Puhastajad, they have had many asking for help this year. He advises to let the well be made deeper – or have a bored well drilled instead. Both will cost a lot of money.    
To make a well deeper, for instance, he asks €300–600. Still, he claims to have clients waiting in line. «More orders, this year – definitely,» says the man adding that drinking water may be bought at a store, but for watering animals and doing the laundry that won't work: «People do want the well fixed.» According to Mr Heinaste, Estonian villages abound with dug wells. Some are a century old – and still working.  
A pan-Estonian well-maker Margus Leidemaa says another option to deepening a well is have an extra one dug. But that takes hitting an aquifer...
But then, says Mr Leidemaa, it might be the well hasn't been cleaned for years. Once it is cleaned up nice, the water may flow again. Experts say the cleaning might occur every five years. That'll set you back €200–400 per operation, plus VAT.