Estonians eager to team up for forensic analysis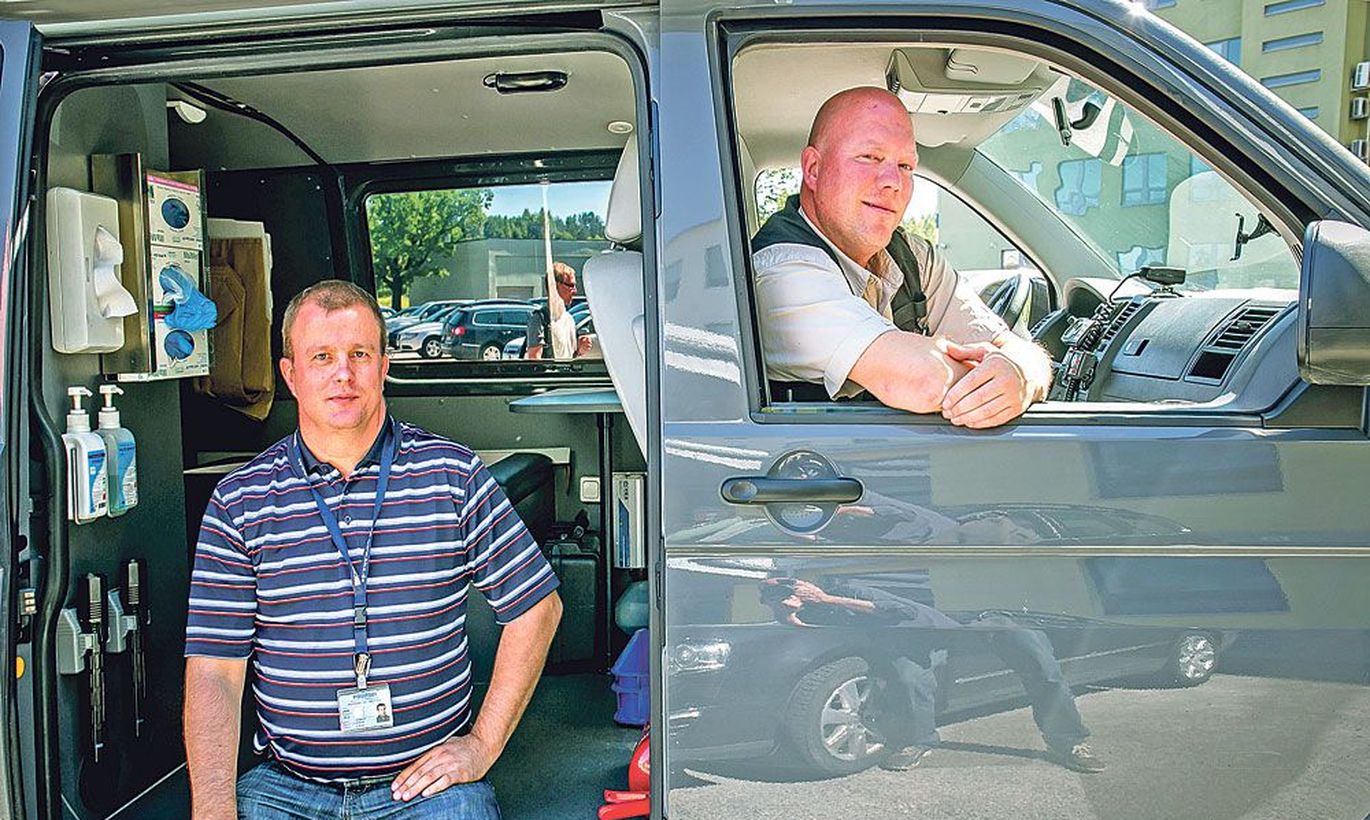 Estonian experts stand in readiness to help identify passengers who perished in the Malaysia Airlines airplane shot down above Eastern Ukraine last Thursday, 193 of whom were citizens of Holland.  
By yesterday, Dutch experts had reached the Ukrainian town of Torez, in Donetsk Oblast, controlled by separatists, where the remains of crash victims were being kept in refrigerated wagons. As stated yesterday by Ukrainian deputy prime minister Volodymyr Groisman, all bodies will be taken to Kharkiv, by train – and from there to Holland.   
Estonian experts may indeed be needed as, in every country, such specialists are limited in their numbers. The notice of Estonians offering assistance was issued to Interpol on Saturday. The answer ought to come within days. 
«Fifty-fifty,» thinks forensic service head Aimar Allandi, asked about probability of Estonian help launched. If the answer is yes, both Mr Allandi and Jaan Sild are off for Netherlands. Mr Sild heads up the natural disaster and catastrophe victims identification unit. The men are ready to go.
Estonia would like to send a team of seven. Whether or not the trip will happen depends on Holland either compiling the forensic unit of own citizens or involving foreign help.
Why would Holland refuse? Just to be sure, they might opt to only have own experts. To rule out errors. 
In the team standby in Estonia, there are specialists from various fields. «We would have forensic experts with us,» said Mr Sild. Figuratively speaking, he added, this would be like working at a factory line. The bodies will be placed in a lab. One takes pictures, the other undresses the dead, the third takes fingerprints, the fourth links tooth cards to names, the fifth does teeth X-ray, and the sixth might be communicating with relatives. The final distribution of tasks would be settled one on location.
Estonia has one unit dealing with catastrophe victims. During a day, the unit is capable of identifying three to four dead bodies. Connecting the names and bodies takes lots of people, the victims numbering close to 300. «The paper-work related to dead bodies is extremely time-consuming,» said Mr Allandi. Whether the Dutch have experts enough in their own nation is not clear. Plane crashes do not happen every day; therefore, experience with these is a rarity.
Estonians do have some slight experience – with the Copterline crash in 2005. Mr Allandi explained why it is vital to have experience of experts at hand. Should some body be linked with a wrong name, much confusion ensues. The margin for error is near zero.
Recalling the 2005 helicopter crash, he brings an example. First, the documents of the dead were checked at sea. When the bodies were brought to land, they couldn't put the passports back to the right people. Assessment based on photos in passports may prove wrong.
«Glancing at the picture and the person, they were similar – but they could not tell the difference,» he said. Luckily, sufficient double notes were taken on board the ship, so mistakes were avoided.
Should foreign experts be opted for, Estonians may still not get to go – with experts abounding in nearby Germany. The Germans also are in high reputation and possess the best of equipment. «The Germans are equipped with double kits,» said Mr Sild. Should something happen with one, the extra is at hand.
Why, then, send Estonians after all? To gain experience. As assured by Mr Allandi and Mr Sild, Estonian experts are itching for experience. Should anything of this sort ever happen with Estonians, specialists would be well prepared.   
What would the experts face? The unknown. Yesterday, it was stated that forensic assessment would happen in Holland.
Confusion still abounds around transportation of the bodies. At mid-day, yesterday, Dutch experts were shown the trains to transport the victims. By the stench, the cars were not being refrigerated. Therefore, it is unclear in what condition the victims will be once in the labs. According to Mr Sild, bodies are deformed in a couple of days.  
Mr Allandi proceeded to describe the state of human remains in plane crashes. «Only the skeleton may remain,» he said.
Can partly decomposed bodies be identified at all? They can. Mr Allandi and Mr Sild admit that at high temperatures, bodies are damaged and connecting the names may prove complex. By that, time needed for analysis would be drawn out. In the end, however, the information will be obtained. Even if by bone marrow, whence DNA samples are taken.