Estonian German, Latvian and Lithuanian Foreign Ministers: peace must come to Ukraine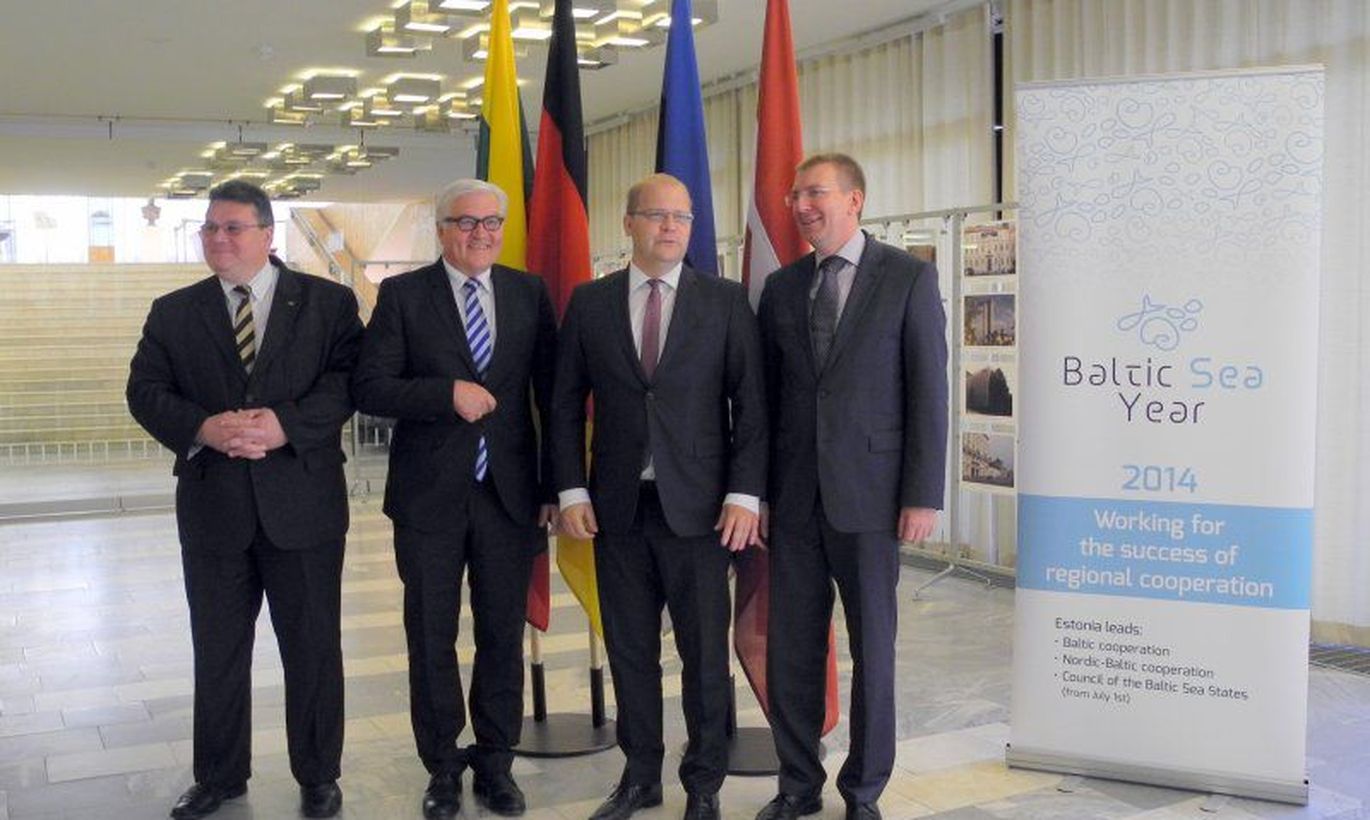 Meeting today with German Foreign Minister Frank-Walter Steinmeier, Latvian Foreign Minister Edgars Rinkēvičs and Lithuanian Foreign Minister Linas Linkevičius, Foreign Minister Urmas Paet expressed Estonian German, Latvian and Lithuanian Foreign Ministers: peace must come to Ukraine.
«We support the peace plan proposed by the President of Ukraine and hope that with the support of the international community, they can emerge from the crisis peacefully,» Paet noted, adding that the continuity of the European Union's united positions is important concerning Ukraine.
Paet said that Estonia supports the European Union and Ukraine signing the Association Agreement and Free Trade Agreement in late June. «It is also important to implement the agreement,» Paet said, noting that the results of the democratic presidential elections in Ukraine showed an orientation towards Europe.
At the meeting, the foreign ministers emphasized the need for the continuation of the Organization for Security and Co-operation in Europe (OSCE) mission in Ukraine.
«The OSCE Special Monitoring Mission has a key role in helping to resolve the crisis,» Paet said. «Everything must be done so that the security of the people taking part in the mission is ensured to the greatest degree and they can fulfil their required assignments,» he stressed, adding that Estonia supports the efforts of the OSCE to release the detained observers.
The foreign ministers also spoke about regional security issues in the context of the forthcoming NATO summit.
«NATO and its allies have managed to provide considerable deterrence and protection during changes in the European security environment,» Foreign Minister Paet said. «We consider the most important topic of the NATO summit to be focusing on ensuring long-term collective defence and deterrence. Also important for us at the Wales summit are the topics of partnership, NATO enlargement and issues concerning Afghanistan,  but also cyber security and matter related to UN Security Council resolution 1325 «Women, peace and security»,» he added.
The future of the European Union was also discussed at the meeting, as was Estonia's upcoming presidency of the Council of the Baltic Sea States.