Editorial: street pluralism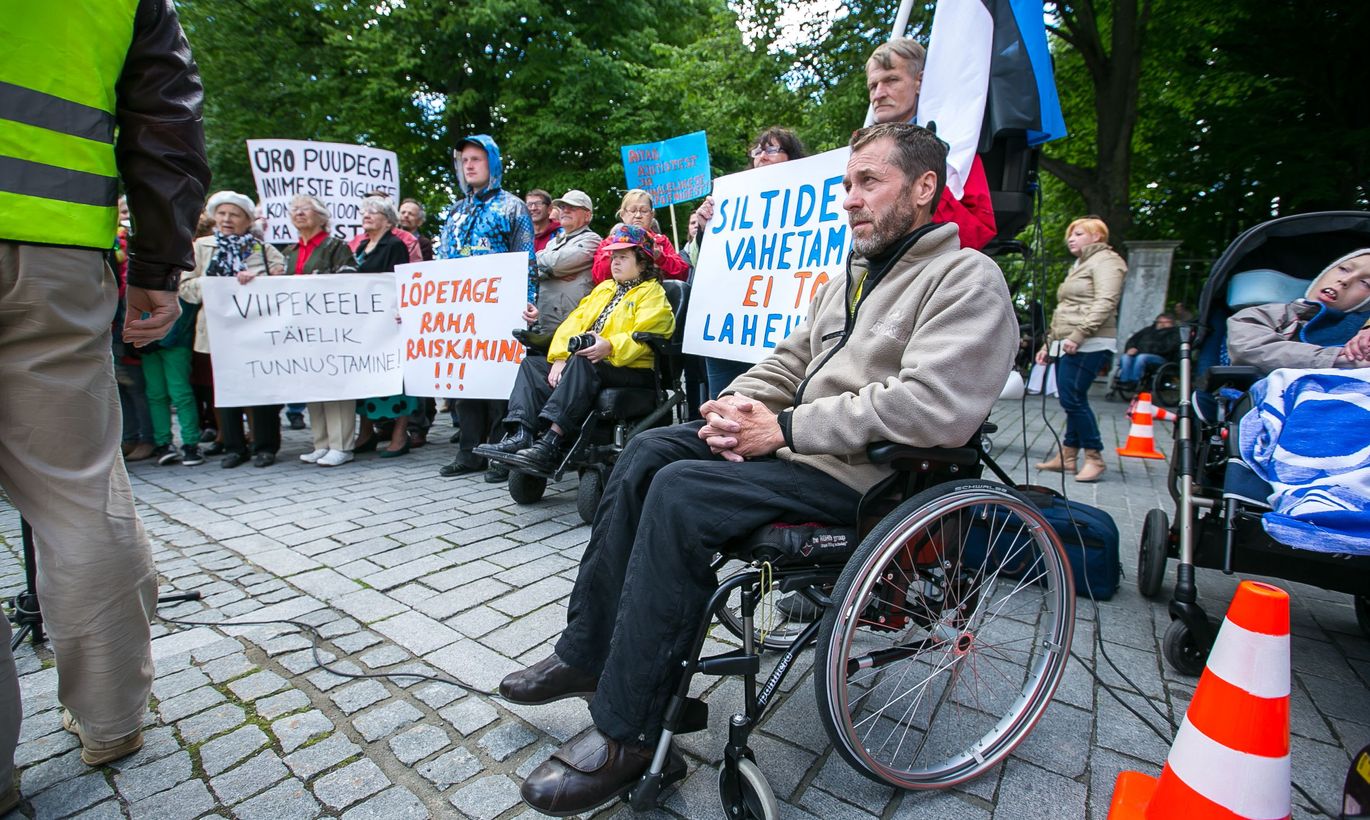 At first glance, the increase of demonstrations in Estonia might be seen as sign of civil displeasure. In reality, this needs to be taken as development in democracy and civil society. Lately, our streets have seen slogans not against state and local government alone, but a private bank has also been targeted (protests against Swedbank, in Haapsalu). At University of Tartu, defence of classical faculties has taken on a virtual storm form. The Estonian is getting increasingly active.
With abundance of protests, tares are shifted from the wheat. Like with any public address, speech, article etc, protests come with criteria which make them either credible or not. A democratic society will tell the difference. In Estonian constitution, freedom of assembly is a basic liberty, a clause on its own. To protect the pluralism needed in a state based on the rule of law.
A demonstration's success is determined by the weight its topic and ideas carry in society. An assembly to gain cheap populist attention (often serving narrow interests of a person or some small interest group) will often lack a broad and sustainable effect. Lack of order, getting out of control, violence erupting... often, this is sign of weakness and emptiness of the message. Badly organised demonstrations devalue meaning of such in shaping public opinion.
A demonstration may also be an amplifier of views sounded by public debate. Meanwhile, a demonstration is more visible than listening to an interest group at a committee somewhere – no doubt, any demonstration carries a measure of desperation.
Today at 11 to 12, the disabled, caretakers, and their organisations gathered at Toompea to voice their views on work capacity reform, and to point out weaknesses in state social policy.
That would be an excellent example of a demonstration, in many ways. Firstly, a remarkable amount of interested parties have joined up; secondly, the assembly has a definite message; and thirdly, to the criticism they add a constructive programme. Taken together, that will ensure media and public attention, and sympathy. Hopefully, then, the words uttered will be heeded and seriously considered.