Ship guards again faced with jail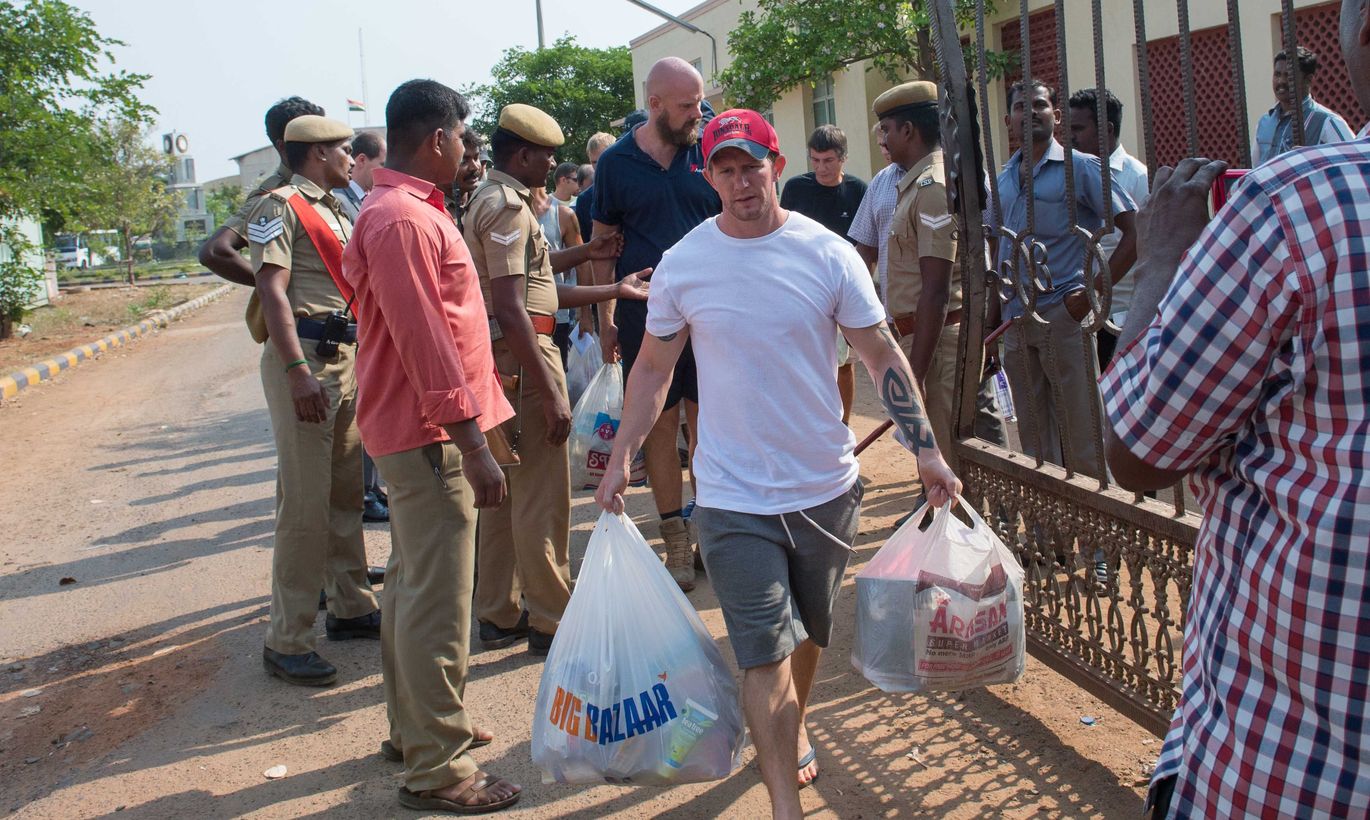 Estonian, British, Ukrainian and Indian ship guards apprehended in India over seven months ago are again threatened with imprisonment, says their employer AdvanFort, as insurance companies refuse to make payments and the men may lose their accommodation.
A court session was supposed to take place on Tuesday, but it was cancelled as the prosecutor failed to show up. According to a ship guard's relative, the lawyer said the session might happen tomorrow or the day after, but it could just as well be next Monday or Tuesday. «They have been very tough. The past two weeks have been intense. Every day they are being told that if by tomorrow the company hasn't paid the hotel bill, they would be kicked out.»
The men, released from prison on April 5th, live in a three star Shelter hotel, in Chennai. Daily, they have to register at 10 am and 8 pm at Mylapore police department, about ten kilometres from there.
The ship guards' employer AdvanFort claimed that the insurance policy entered about a year ago with Aon, Lodestar and Travelers ought to cover costs related to travel, sickness, and accidents. Even so, says AdvanFort, the ship guards may again find themselves in jail if not provided with lodgings, food and medical care.
«Instead of providing essential help, Aon, Lodestar and Travelers have let us down seven months after supporting us,» said AdvanFort owner Al Farajallah. He expressed hopes that perhaps the insurance companies will still help the men.
As counterweight to that, the 35 member crew of the vessel wrote to the Berkshire Hathaway, the large corporation related to said insurance companies. In their letter, they express their concerns to Berkshire Hathaway manager Warren Buffett of having been deprived of their assets and asking that insurance companies stick to their contracts.
«Insurance providers ought not thus to treat men in an emergency situation, some of whom have served in Iraq and Afghanistan,» reads the letter. «The insurance provider for the pirate hunter ship rejected the wage claim of 35 sailors and advised that they have recourse to charitable organisations. But this does not only concern 35 men, but their wives, daughters, sons, mothers, fathers.»
The vessel Seaman Guard Ohio strayed into Indian waters on October 11th, last year. A day later, Indian border guards escorted the ship with crew into Tuticorini port. 35 weapons and 5,680 cartridges were confiscated from the vessel.