Battle joined to jerk Savisaar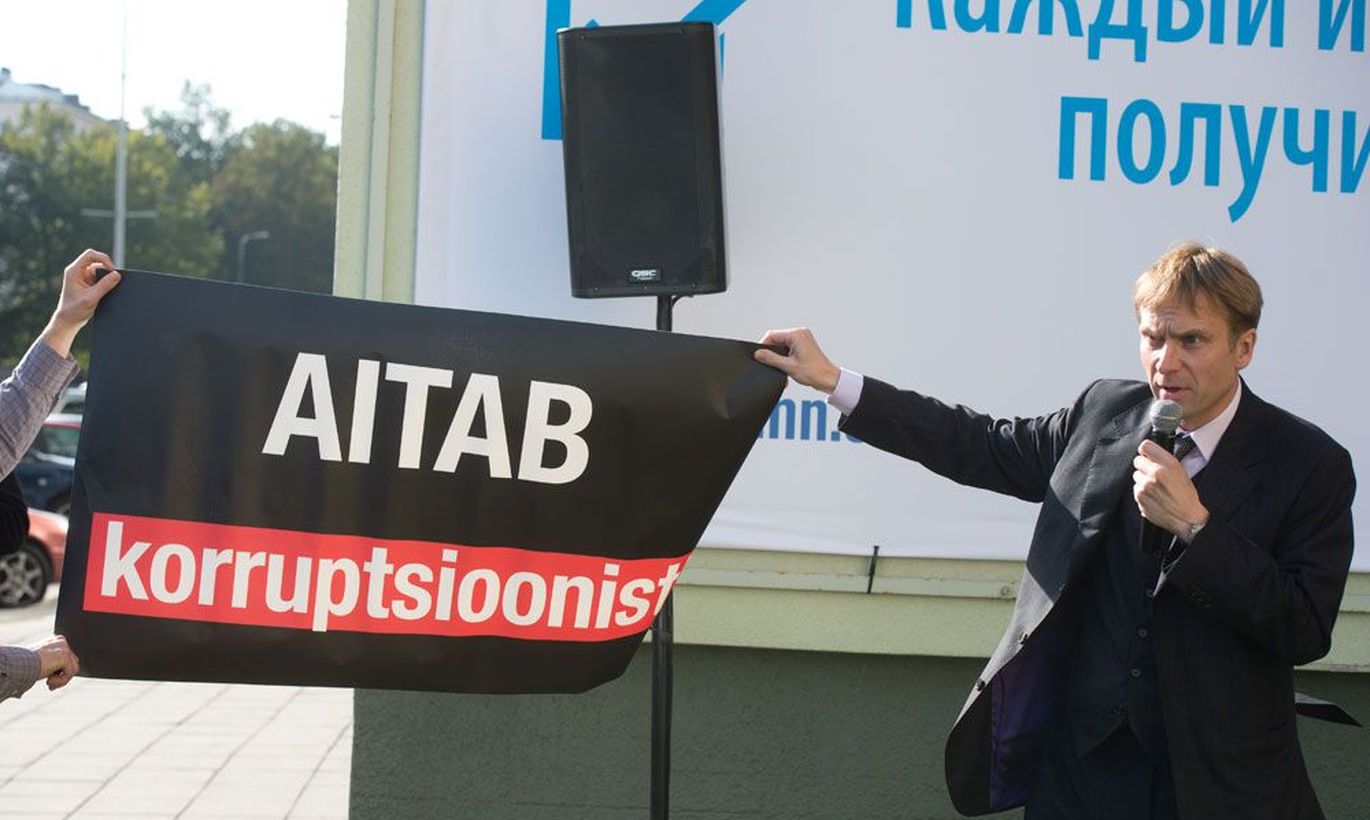 Throughout his term, mayor of Tallinn Edgar Savisaar has been enjoying almost opposition-free rule. Now, however, the three «powerless» parties have joined forces and Stage One to remove Mr Savisaar is on.
This is exactly how they put it: Stage One at removal of Savisaar. No naive expectations harboured, but Reform, IRL and (probably) the soc dems stand a chance to rock the boat. The first step being the (yet another) attempt at no-confidence to Mr Savisaar. At least, the Mayor is forced to show up. What a bother.
For the past couple of months, figureheads of all Tallinn opposition parties have been getting together. As joint opposition is forged, common actions minutes are being taken, containing ideas shared by all three – and such as are realistic to be carried out in real life, independently of Mr Savisaar.
Here, it is important to note that the initiatives may march in step to improved cooperation of Tallinn city and Estonian state powers. The opposition council under construction will include people from all three Riigikogu factions i.e. a joint Tallinn city council/ Riigikogu working group will be birthed.
It is planned to coordinate joint actions between Riigikogu, city council, and Tallinn district administrative councils. There will be opposition press conferences. There'll be discussions of and support towards opposition bills at administrative councils. At first glance, administrative councils might seem quite insignificant; even so, these are the very places where district detailed plans are discussed and recommendations sought.
As opposition powers unite, they'll have common business in five of the eight city districts, where they will be sharing chairman and vice-chairman posts: City Centre, Kristiine, Mustamäe, Nõmme, and Pirita. In Lasnamäe, North Tallinn, and Haabersti, administrative councils have Centre Party chairmen.
The topics for the joint opposition include the Greater Tallinn, roads, streets and Traffic Act; contemporary public transport; advertisement tax; paid parking; and teaching of the Estonian language in other-language kindergartens.
According to Tallinn city council IRL faction chairman Eerik-Niiles Kross, the Tallinn opposition is special in that even while in varied camps on state level, in the broader Estonian politics the three Tallinn opposition parties belong to the same European democracy based political family. Meanwhile, Tallinn's Centre Party power has for years been representing the soviet-populist political culture belonging to another world altogether.
«The only reasonable and, in my opinion, one best representing the interests of our voters, is uniting the opposition forces in Tallinn. When arguments between parties are sometimes needed, perhaps, let that remain in Toompea [the parliament – edit],» thinks Mr Kross.
«Naturally, the opposition is aiming to end Savisaarism in Tallinn. In Estonia's development, a whole lot hangs on the perseverance of opposition. Let's recall what Mr Savisaar predicted after the elections, that Mr Kross will tire in about a month. Now, I'd say, I'm only getting started.»
According to Reform Party Tallinn region head Kristen Michal, this is indeed a first-fruits of cooperation, to be in full-forwards after summer holidays, in August-September.
«By starting to work in the administrative councils, we will join forces to prepare for local elections in 2017,» said Mr Michal. «Motivators to fight against the current city management no longer pop up every week, it's a daily thing now. And there are signs that Centre Party is aware of these possibly being their last four years in Tallinn.»
Till August, the soc dems will be in the wait-and-see mode. «We are ourselves creating a Positive Tallinn programme and are working with our organisation to be prepared for the autumn political season,» Rainer Vakra, soc dems leader in Tallinn said while explaining the delay.
«The joint opposition may not become a one-day PR-project; therefore, the content must be determined first. In July, I will be meeting all soc dem [governmental] ministers, to think how the state can support the capital city.»
According to Mr Vakra, it is unthinkable for large numbers of Tallinners to continue suffering – the ones not voting for Edgar Savisaar. «The state can help with important highways or by seeing to it that the vital tourism object – Tallinn TV tower – will not be sold. By Tallinn having some state gymnasiums.»
Centre Party secretary-general Priit Toobal was delighted to hear of the common front being formed: «Splendid, good luck! High time the opposition act like an opposition.»