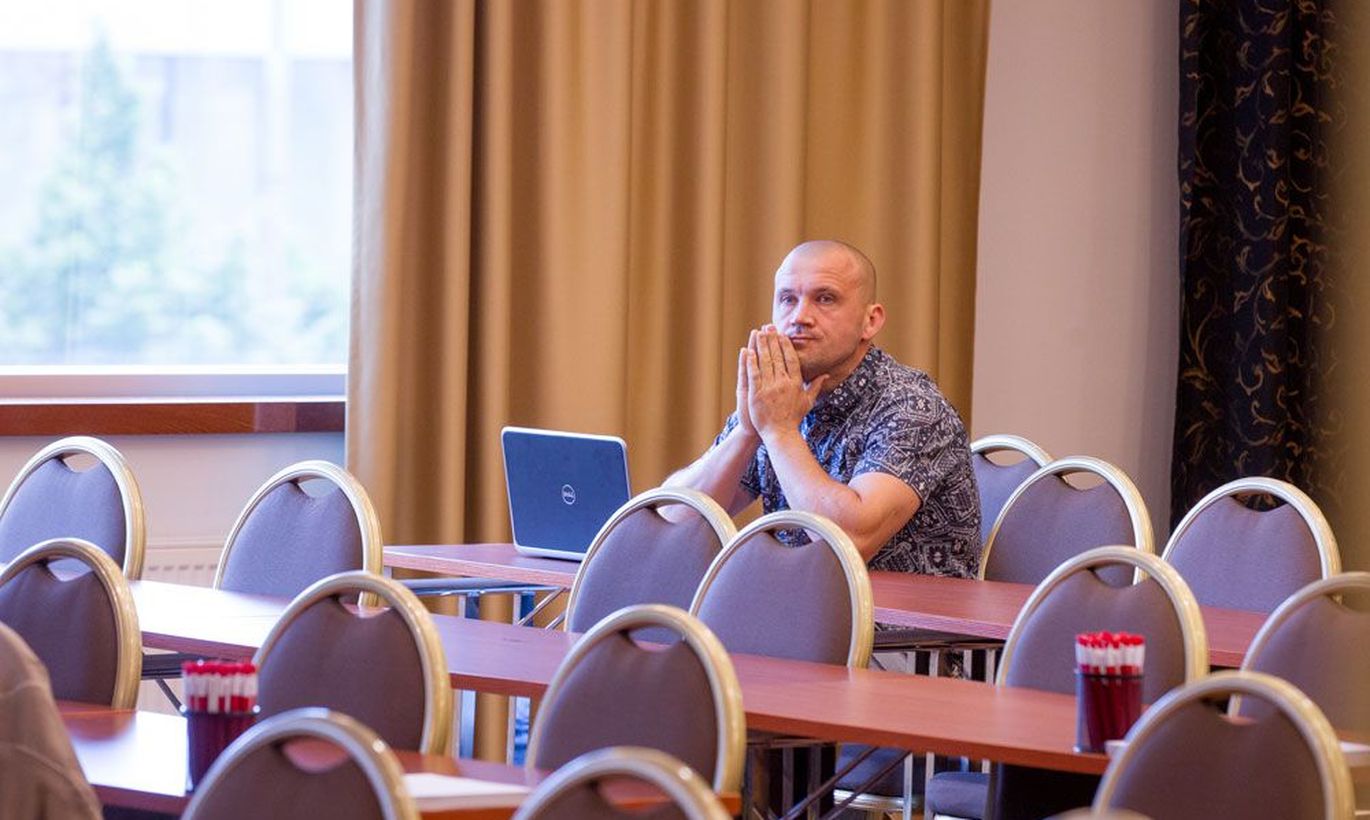 «I'd call this power brokering,» an angry Arco Vara CEO Tarmo Sild told shareholder No 2 and supervisory board member Arvo Nõges once the shareholders meeting was over. The latter had expressed a desire to talk to Mr Sild. «We have nothing to talk about,» said Mr Sild and left the premises. A small shareholder drew near, asking Mr Nõges if this was extortion.
The Arco Vara shareholders meeting started the way they usually do, in Estonia – all run smooth, according to plan. But only so till the third item on the agenda, as they got to voting over issue of equity capital. Namely, the company wished to increase equity capital by €2.45m, by issuing €3.5m worth of new shares. Still, from investors they desired to get €3.5m, as the securities were planned to be emitted a euro a piece.
Before the vote, Tarmo Sild stressed that supervisory board members Rain Lõhmus, sworn advocate Aivar Pilv as representing Toomas Tool, Allar Niinepuu and Arvo Nõges we all for the proposal.
Great was the surprise when the screen showed results of the vote: 64.52 percent for, and 35.48 against. As to enter into force, two thirds of the votes were needed, the decision was rejected – 200,000 votes were missing. All in all, 3.87 votes participated.
In a comment spread after the meeting, Tarmo Sild confirmed Gamma Holding (Arvo Nõges) and AS Baltplast as having been against. The latter's official owner is Mari Tool, represented in the supervisory board by Toomas Tool.
After a moment of silence, following the vote, Tarmo Sild stood up and said that small shareholders ought to ask about the responsibility and role of a supervisory board member. «How can it be, that on May 13th he says one thing and now exactly the opposite,» said Mr Sild, turning directly to Arvo Nõges and asking if it was true that Mr Nõges had offered Arco Vara shares to Rain Lõhmus at €2.07 per share. That's almost twice the price of current Arco Vara share price.
«It seems to me, instead of a shareholders meeting, this is starting to look like a party meeting,» answered Mr Nõges and countered by asking where Mr Sild got such information. Answered that the info is from the very Mr Lõhmus, Mr Nõges said: «I have a confidential agreement with Rain Lõhmus and what does he mean leaking information to third parties? This is information concerning my business. It's is quite amazing what is happening here.»
In a statement to the stock exchange, Mr Sild said the management was concerned whether loyalty towards the company was still priority for all supervisory board members, or were these rather guided by mercantilist considerations. «A member of the supervisory board ought not to make use of his advantage of knowing inside information, and of his power at general meeting to block its decision, one that has earlier been deemed to be in the interests of the company,» said Mr Sild.
In reality, Arco Vara major shareholders are in guerrilla warfare for years already. Often general meetings get cancelled as some major just won't show up and the quorum is not reached. On top of that, the largest shareholder – Baltplast, controlled by Toomas Tool – has recently been active selling Arco Vara shares.
According to a source well informed on Arco Vara supervisory board, meetings last for hours, being highly emotional and exhausting. As no-one has votes enough to gain control of the company, the parties have entered mutual binding agreements.
A year ago, a contract was entered between OÜ Alarmo Kapital owned by Mr Sild and Allar Niinepuu land HM Investeeringud owned by chairman Hillar-Peeter Luitsalu, pursuant to which Alarmo Kapital has right of pre-emption regarding Arco Vara shares belonging to HM Investeeringud till the end of June 2015.  
Rain Lõhmus-owned Lõhmus Holding and Gamma Holding owned by Arvo Nõges have entered into a mutual pre-emption contract, awarding each other with right of pre-emption concerning Arco Vara shares owned by them as of June 10th last year. The party desiring to transfer shares is obligated to inform the other party of its intent to transfer shares, and of the transfer price.
A comment by Rain Lõhmus proved elusive.