Port yields a whale of a dividend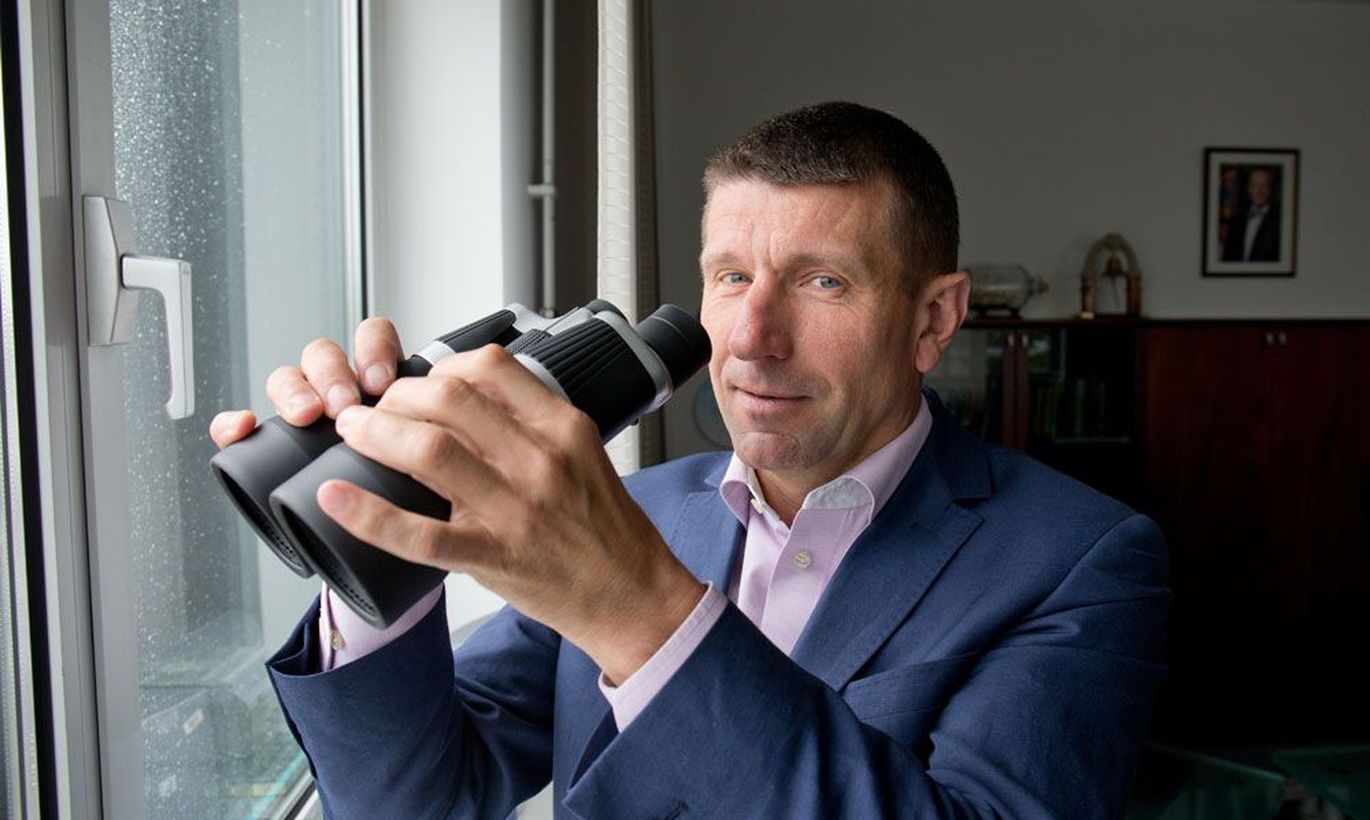 With Port of Tallinn turnover remarkably up this year, the state draws out close to €53m as dividends and income tax – almost double the haul of 2013.
The port's turnover, after amounting to €89m in 2012, performed a powerful leap to nearly €102m last year. The growth comes as a surprise, seeing that carriage of goods volume at the port has shrunk by almost a quarter in two years, last year's decline being four percent.
The remarkable result of the state company, disclosed in its annual report yesterday, came by a change in business model after the example of Port of Rotterdam which operates not as «transit pump» but as a distribution and processing centre.
«The new business model got winds in its sails as the Presidents of Russia and Belarus Vladimir Putin and Aleksandr Lukašenka fell out in 2009, whereafter Belarus during two and half years imported Venezuelan crude oil via Muuga Harbour,» said Port of Tallinn CEO Ain Kaljurand. «Unlike our terminals, other ports at eastern shore of Baltic Sea, Klaipeda, Ventspils, and Riga, were not able to make their oil pumps work in reverse.»
Earlier in Estonia, transit business used to mean ever heavier and longer mazut trains whizzing past cars at railway barriers like a never-ending giant tube. Last year, Russia opened several oil terminals at the Ust-Luga port pampered like Motherland's favourite kid. Now, Russia only lets Estonia have the occasional rare train, going heavy for the Ust-Luga terminals popping up. Therefore, a chief supply channel of the port's – Estonian Railways – shed seven percent of its goods carriage volume; in the initial months of this year, the loss amounted to a fifth of that.
The business model established by Mr Lukašenka, however, has grown to be of such importance that over a quarter of oil products received in Port of Tallinn terminals come by ship and not by train.
Tanks at the terminals operating at Muuga Harbour, such as Vopak, are fit to receive goods of varying quality and to load it unto giant tankers of deep draught. For that very advantage, small tankers started to carry oil products to Tallinn's ports firstly from the main competitors – ports of Russia.
Now, however, small tankers come to Muuga from all ports on Eastern shore of Baltic Sea, as Estonia's terminals are able to mix fuels according s customers have ordered, and to provide storage for large quantities during the desired periods.
In order to keep flow of goods on railways, Mr Kaljurand says railway tariffs policy ought to be altered.
«If it is impossible to substantially increase railway carriage of goods through Narva, we could carry more via the underused Koidula border crossing; even so, Estonian Railways must obtain the option to offer discounts to clients – which is not currently possible due to stiff regulations,» said Mr Kaljurand.
Last year, volume of goods passing through Port of Tallinn shrunk by 1.2 million tonnes (4.2 percent) to 28.2 million tonnes. Chief shrinkers were solid and liquid bulk goods – down by a fifth.  
Carriage of goods provides for lion's share of Port of Tallinn's turnover and profits – 45 percent. About the same income comes from the increasing passenger transport.
The best investment by port has been ice breaker Botnica, purchased two years ago. According to Mr Kaljurand, work performed by the vessel granted a whopping half of Port of Tallinn last year income and profit growth.