Editorial: «people's republics» reveal real nature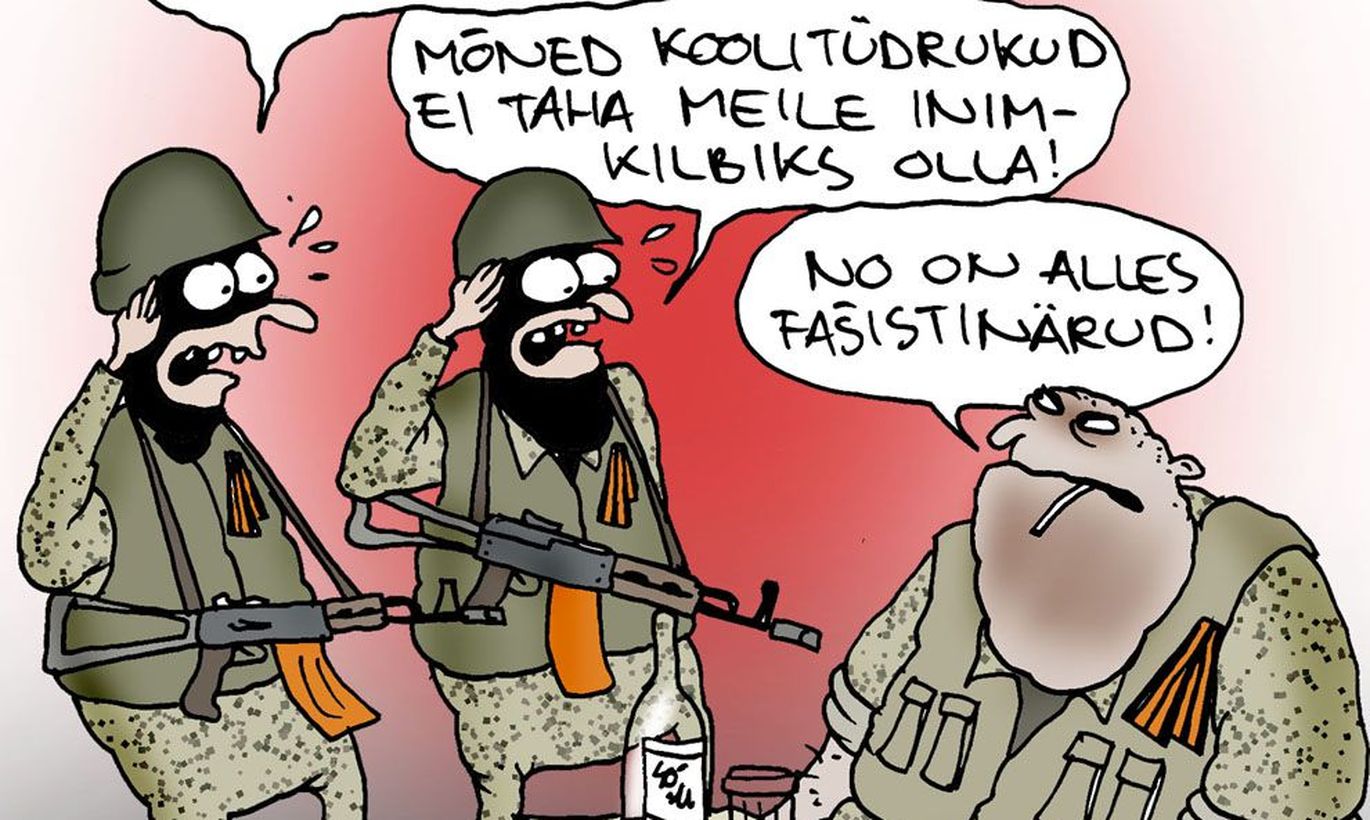 Yet another apprehension of OSCE (Organisation for Security and Co-operation in Europe) special mission observers in Eastern Ukraine serves to vividly demonstrate the ills of the wilful destabilisation of the country by self-styled «people's republics».
By use of violence, the «leaders» of the so-called people's republics, without any mandate or licence to operate, have created a situation where a part of a country's territory is under the sway of wild justice, robbery is rampant and assets of peaceful citizens are in jeopardy of unpunished looting. For us, the incident in Donetsk hits home due to an Estonian being kidnapped, together with fellow OSCE observers of Danish, Turkish, and Swiss nationalities. As confirmed by a Danish governmental minister, the kidnappers were separatists.
Basically, this is a repeat of what happened at the end of April in Slovjansk, when also an international group of OSCE observers was taken hostage. Back then, a separatist spokesman said these were NATO spies. An assessment of this sort passed regarding independent international observers lays bare the «people's republics» desire to use things like this for propaganda, hindering the collection and spread of facts-based information.
Also, thus the «people's republics» reveal their real nature – not involved in protecting anybody, they are nothing but criminal groupings ready to use whatever means for their ends, from kidnappings to human shields.
The event needs to be regarded to the backdrop of the past few days. On Sunday, the Ukrainian people picked themselves a president – Petro Porošenko – in round one of extraordinary elections. The elections were welcomed by the international public, seeing this as a step towards stability in the land. According to foreign minister Sergei Lavrov, even Russia is ready for official contacts with the new president.
By correct procedures of the elections, the legitimacy or the acting president Oleksandr Turtšõnov appointed by parliament in February – questioned by opponents – was upheld. The said accusations had been also fanned by Russia's leaders – a sign of Kremlin hypocrisy in Ukrainian crisis. 
To gain stability, decisiveness is needed. The newly elected President Porošenko said the anti-terror operation in Eastern Ukraine cannot stretch out for months, but must become more effective and accelerated. The obstacles to OSCE monitoring mission in Eastern and Southern Ukraine justify the operations. Why seek decent dialogue partners amongst self-appointed bullies.