Estonian OSCE observer kidnapped in Eastern Ukraine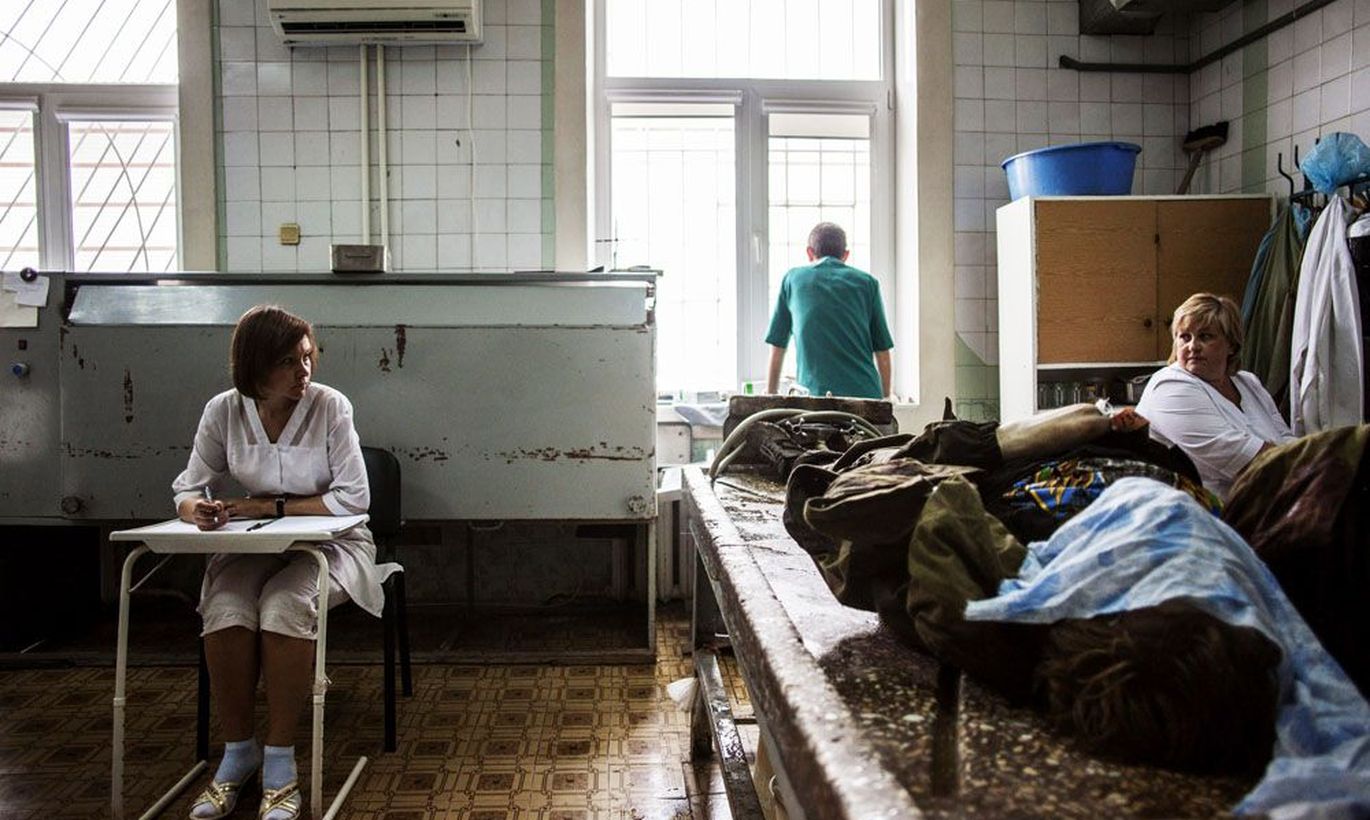 The last contact with four OSCE observers patrolling Ukraine dates back to Monday night. So far, kidnappers haven't voiced demands.
Since 6 pm this Monday there has been no contact with a four-member OSCE (Organisation for Security and Co-operation in Europe) monitoring team which performing routine patrol duties in Eastern Ukraine, consisting of Estonian, Danish, Turkish and Swiss citizens. 
According to OSCE special missions press representative Michael Bociurkiw, just before communications were cut off the observers were nearing a mobile check point at a highway near Lugansk and Donetsk oblast border. It is not known who exactly had set up the road block, composed of vehicles, and kidnapped the OSCE observers. According to Danish media, contacts were maintained with the observers via text messages up to 40 minutes after they were taken captive.
The Danish government claimed the kidnapping was organised by East-Ukrainian separatists. «I can confirm that according to data available to us the OSCE observers, a Danish citizen and the three others, were apprehended by armed separatists in Ukraine,» said Danish trade and development minister Mogens Jensen.
According to diplomatic sources quoted by TV news Aktuaalne Kaamera, OSCE did initially gain contact with the separatists, but so far the kidnappers have presented no demands.
An OSCE representative said they have no information regarding the exact location or the condition of the observers. The organisation said via a press release they were using local contacts to find the observers and have notified local governments in Donetsk and Lugansk, as well as the central government in Kiev.
According to foreign minister Urmas Paet, the OSCE observers must be immediately released and their work is not to be hindered.
At the end of April, seven OSCE observers were kidnapped in Slovjansk, Donetsk oblast, whom separatists suspected in espionage. The observers were set at liberty after being held captive for eight months.
Back then, the Ukrainian security service SBU said the kidnapping was organised by Russian special services. At the same time, the oblasts of Donetsk and Lugansk are in a chaos which criminal groupings – not necessarily linked to separatists – have occasionally used to kidnap people. Kiev is losing control over what is happening in Donetsk and Lugansk.
The OSCE monitoring mission in Ukraine includes 282 people from 41 OSCE member states. According to foreign ministry, the special mission in Eastern and Southern Ukraine involves four Estonians. The OSCE special mission is aimed to help restore peace and stability in Ukraine.
The observers were kidnapped in Donetsk oblast where an anti-terror operation is still underway. During this, at least 50 combatants were killed in two days – according to separatists. According to Ukrainian security forces, only eight of those killed were inhabitants of Donetsk oblast, the rest of those who perished had come from elsewhere in Ukraine, Chechnya and Russia. As a result of the operation, the Ukrainian army was able to take back the Donetsk airport, seized by separatists just a day earlier.
Petro Porošenko who won Ukrainian presidential elections this past Sunday said the anti-terror operation in Eastern Ukraine needs to be accelerated. The Ukrainian defence forces, in their turn, promised to employ precision ammunition to fight the terrorists (remote-controlled missiles – P. R.), if the separatists will not lay down their weapons soon.
Since Sunday, the clashes between separatists and the Ukrainian army have become increasingly bloody, the number of civilian casualties has also increased. For a long time, Kiev has been promising to boost the anti-separatist operation and is gearing to launch a decisive blow on occupiers of Donetsk and Lugansk region.
Meanwhile, Russia has repeatedly called Ukraine to cease military activities in Donetsk and Lugansk. Russian foreign minister Sergei Lavrov said that while the bullets fly, Kiev cannot enter negotiations with representatives of Eastern Ukrainian oblasts.