Tartu gets top level translational medicine centre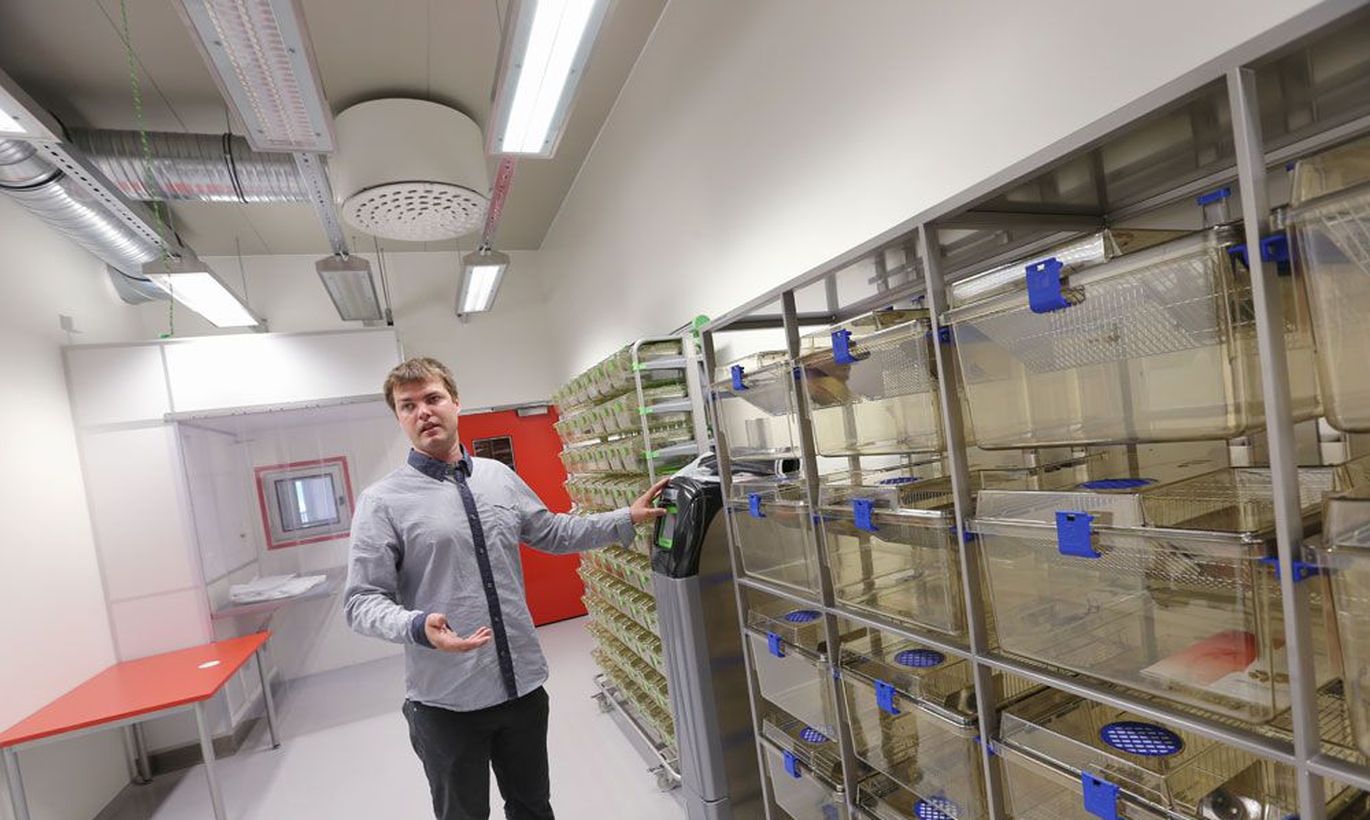 Today, in its Maarjamõisa Campus, University of Tartu opens a world class translational medicine centre (SIME), the conditions and ultra modern equipment of which provide a major boost for scientific research.
Two days prior to the occasion, SIME lab animal centre head Mario Plaas told Postimees the building is basically split into molecular biology laboratories and experimental animal centre.
Also, the centre includes a separate infection block allowing work with dangerous and genetically modified pathogens (bio safety level 3). «Up to now, Estonia has not had a lab where severe viral infections could be researched in vivo i.e. on animals,» explained Mr Plaas.
There will be no classic studies in the building, as it has no auditoriums for lectures; however, academic activity will happen in the form of laboratory practice. «The building is heavy on training, and I think that for University of Tartu it will meet all needs for a couple of decades to come,» said Mr Plaas. According to him, the university has been tight with space and the waiting lines for labs were long.
«If everyone would move their technologies here, animal research would rise to a totally new level,» added Mr Plaas. The whole house is packed full of state-of-the-art scientific apparatuses. Molecular biology labs, for instance, feature super powerful DNA segmenters capable to segment human genome in about a week. To preserve test preparations, there are rooms with temperatures kept at minus150o C. 
Separately, Mr Plaas made mention of a €3m 9.4 tesla magnetic resonance tomograph (MRT) device custom made to research small animals, allowing to observe their insides and diagnose the functioning of organs. 
The building also houses the largest autoclave in the Baltics, and the entire technological system is dubbed. The facilities utilise overpressure and air cleansed with HEPA filters.
The test animal centre labs are only accessible via a room where one dons a suit of antistatic material, puts a mask on and gloves. Before entering in, an air shower is applied: during one minute, one is exposed to an air current at speed of 35 metres per second. In case some document is urgently needed from the lab, a separate transport sluice is used.
The test animal centre holds cages for about 25,000 mice and 7,000 rats. All cages have standalone ventilation and are monitored via Internet. Reddish light can be used in the facilities, so as to change days for nights, for the animals.
«As a rule, experiments are done during the day, and as the animals will not see that kind of light, work can be carried out during active time for the animals,» explained Mr Plaas.
Total area of the centre is 4,790 m3, costs added up to be €8.7m.