Please note that the article is more than five years old and belongs to our archive. We do not update the content of the archives, so it may be necessary to consult newer sources.
Luxurious life of suspected spy
Luxurious life of suspected spy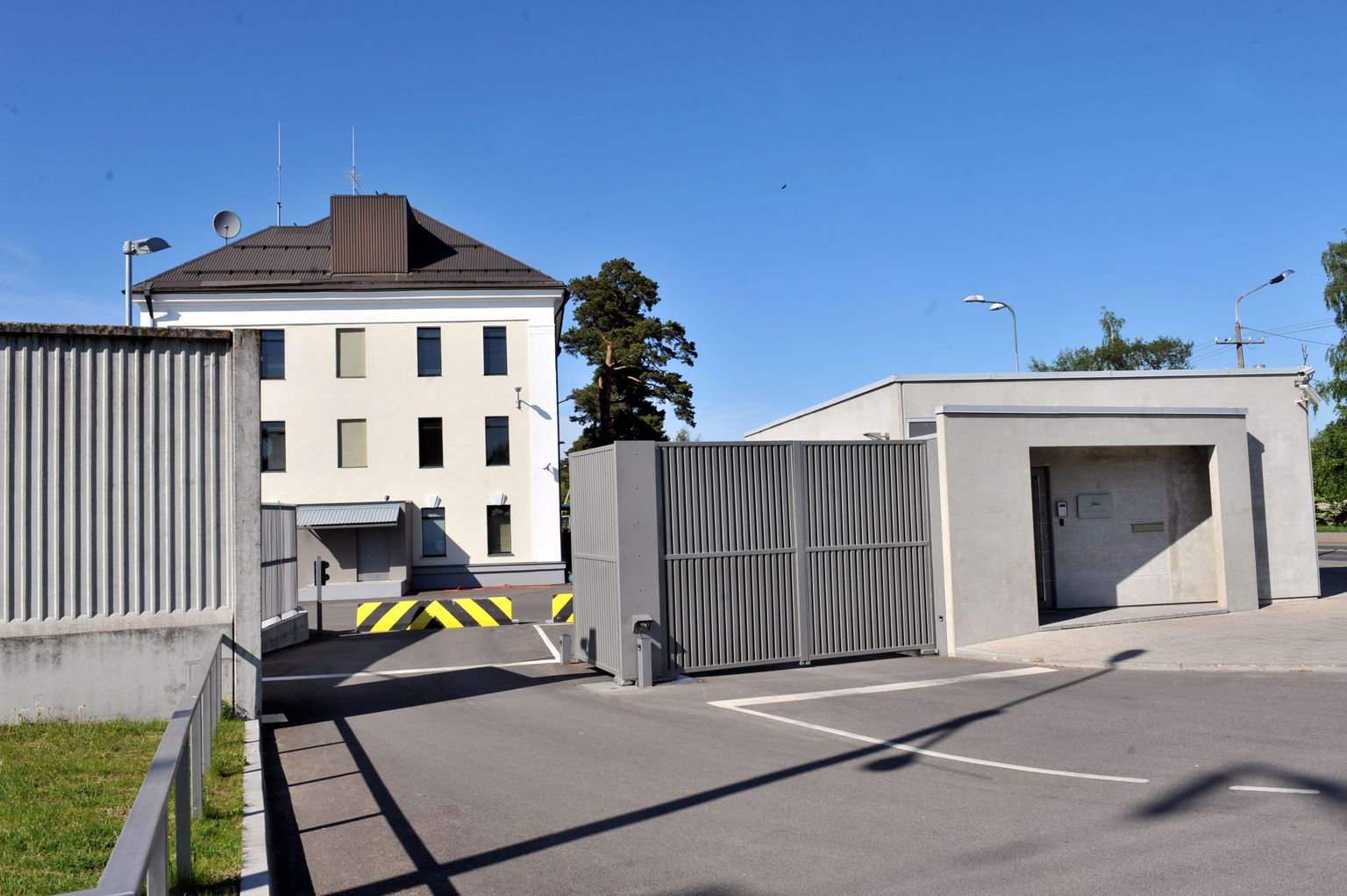 Reasons for crime/scandal related to Estonian external intelligence lurk in public procurements linked to diplomatic activity, Postimees is told.
Public procurements needed for security and IT solutions of foreign embassies and other such semi-classified but extremely specific processes are a complex topic. Always. Which technology fits best and where; what to do with the systems replaced, etc.
Especially so after that, following the Herman Simm treason scandal, in several Estonian embassies abroad taxpayer money had to be spent to replace security solutions disclosed to Russia.
In these matters, foreign ministry diplomatic department director-general Pavel Kotkin (37) had a weighty say. Now, the man stands accused in embezzlement to the tune of hundreds of thousands of euros.
In the list of foreign intelligence officials arrested as suspected in embezzlement, the name of Mr Kotkin does stand out. That he was officially linked to Information Board (involved in foreign intelligence) came as big surprise, of course, to many of his colleagues at the foreign ministry.
«Rather, he felt like a person who had been sent from Internal Security Service (the Kapo, his one-time employer – R.B.) to the foreign ministry, to be out of the way – so to say,» says a colleague of Mr Kotkin's.
The colleague wasn't wide off the mark at all. As alleged to Postimees, years ago at Kapo (dealing with counter-intelligence) a «soft landing» was organised for Mr Kotkin outside the organisation. «Let's say... he came across as a kind of a crook, already then,» says Mr Kotkin's former employer.
The only instance of Mr Kotkin catching the public eye did come out of the crook book, in a way. A dozen-some years ago, as a Kapo lawyer, he was involved in a sensitive situation – in place of then head of Viru County department head Mr Kotkin attempted to pass an exam at University of Tartu and got caught by the teacher Priit Kama, now a vice chancellor at ministry of justice.   
Mr Kotkin, a fixture at Information Board six-seven years ago, is remembered by colleagues as a guy who rode around in a Mercedes which looked above his official salary and always wore expensive brands.  
Postimees does not know what bound Mr Kotkin to Information Board after being employed by foreign ministry, as everything related to foreign intelligence is state secret. That the link existed, however, was admitted by Intelligence Board chief Rainer Saks, at a press conference yesterday morning.
Officially, Mr Kotkin was still listed as a high-ranking semi-secret official at foreign ministry. A man who, as characterised by his colleagues, did the «rugged kind of communication» as a superior. «He could call diplomats some real ugly names if he didn't like something, some decision,» claims a colleague.
Two months ago as foreign minister Urmas Paet, visiting Ukraine, had his phone call of «sensitive content» with European Commission vice president Catherine Ashton leaked to the media, Mr Kotkin was cause much headache and had to do a lot of explaining. 
Not suspecting at the time that the worst, for him, was yet to come. Information Board had gotten the idea that the dealings of Mr Kotkin and his colleague, the legendary Sergei Bõstrov keeping a low-profile at foreign intelligence, might not be legal; so, to find out, they had recourse to internal security. 
The living standard of Mr Kotkin, earning €2,760 a month at foreign ministry, should have made fellow-spies suspicious a long time ago. With a partner four years his junior, they own a private home on the Tallinn/Laagri border, unusually fancy for a state official. The home looks many times costlier than that of a top Estonian business executive close by.
The home obtained by bank loan in the spring of 2010 is under €198,000 mortgage set by SEB. Yesterday, a golden-coloured Lexus SUV stood in front of it, a vehicle driven by the man. Not, it is up to Public Prosecutor Inna Ombler to decide what and if she will be arresting of these assets, to cover the damages caused by crime.  
Mr Kotkin himself is in the jailhouse now, as are his alleged partner-in-crime Sergei Bõstrov and two other lower-level state officials related to Information Board.
In power structures, the name of Sergei Bõstrov needs no introduction of course. Since Estonia's regained independence, the man has been linked to several special units operating at Defence Forces and discontinued for various reasons. Like the SOG, scandalously discontinued fifteen years ago, one of the leaders of which participated in armed robbery.
Allegedly, Mr Bõstrov has participated in drawing up crisis plans on how to pull Estonian spies safely out of foreign countries, should they get in trouble. Hence his direct link to Information Board. According to colleagues, Mr Bõstrov is a man who likes to lay low but is ready to take part in «operations audacious in the eyes of an ordinary citizen». «With a man like that, the state will have it real good or real bad, no middle ground,» says a person who knows Mr Bõstrov.
Office of the Prosecutor General says the criminal case underway involves more suspects than the four foreign intelligence officials currently under arrest. 
•    Four officials linked to Information Board are suspected in large-scale embezzlement. Two of these have been charged with disclosure of state secrets.
•    According to State Prosecutor Inna Ombler, four suspects have by now been arrested; two were arrested yesterday, the other two at the beginning of this week.
•    Those arrested are long-term employees at Information Board. In the interests of criminal proceedings, prosecutor's office will not disclose the likely time period of alleged crimes.
•    Initial data says the damages may have amounted to several hundred thousands of euros. Ms Ombler added the cost of the damages is being specified and it might be larger.
•    The pre-trial procedure of the criminal case is being performed by Internal Security Service as supervised by Office of the Prosecutor General.
Taavi Rõivas, Prime Minister (Reform Party)
A regrettable case has taken place at Information Board, but it does strike some positive notes. Namely that, as we see, security agencies do have a functioning internal control. Security bodies are able to bring crimes to the light, and they dare to solve problems. Makes no sense to conceal or hide these.
It is regrettable that things like these happen; it is positive that they are found out.
Sven Mikser, defence minister (Social Democratic Party)
This is a regrettable and serious case, the details and scope need to be determined by the investigation underway. The case underlines the importance of internal control measures and Information Board needs to draw serious conclusions in its administration.
The people of Estonia have high moral expectations towards state officials, the more reason then for people guaranteeing the security of Estonian state to be honest and responsible. Sooner or later, illegal acts will come to light, and dishonest people will be held responsible.
Ken-Marti Vaher, former defence minister, member of Riigikogu (IRL)
Clearly, the severe corruption case discovered is depressing for Information Board and the Estonian state in general. Internal Security Service has already lived through something like this, for Information Board this is a first. The state is being purged, and the case points to the strength of our security agencies.
It would be naive to assume nothing of the kind could go on in these agencies; even intelligence agencies of major world powers have had their share of it, and not just once. Let us not forget that security service and Information Board are systematically targeted by a bunch of powerful special agencies to the East of us.
Aivar Riisalu, member of security authorities supervision committee at Riigikogu (Centre Party)
The third extremely severe piece of news, already, from security agencies; and, in addition to the cases of Kapo deputy director-general Indrek Põder (a specialist, actually – edit) and police internal control chief Meelis Taniel, turns out that corruption has eaten into information Board as well.
Surely, it is not IRL alone who bears responsibility for the corruption in the field of security (the party of the former defence minister – edit). Definitely, it was also the former Prime Minister Andrus Ansip who bore responsibility for the honesty and transparency of structures defending Estonian state. Turns out, he did a very bad job with it.