Border Guard committee cuts numbers of refugees in Estonia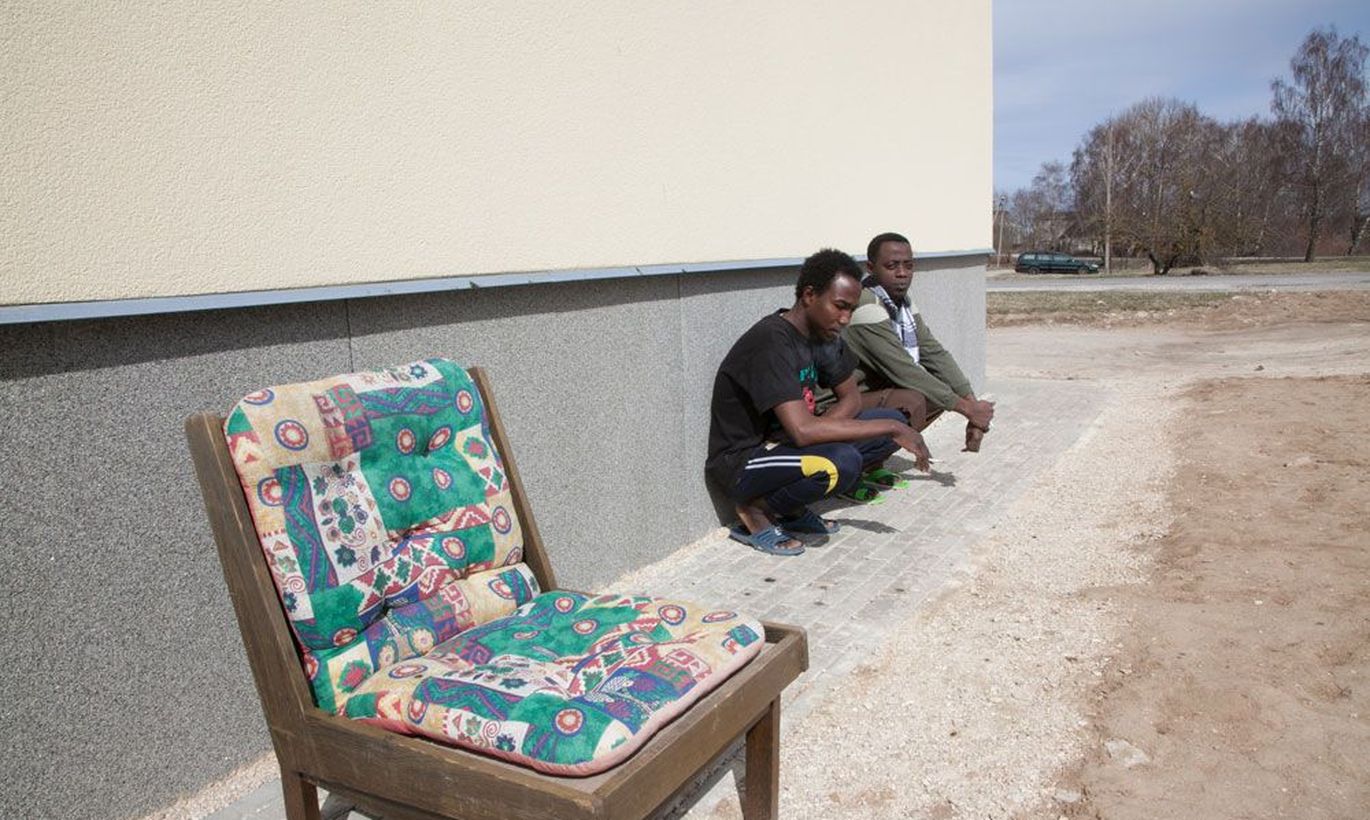 As revealed by human rights report published yesterday, conditions for refugees in Estonia have improved. Meanwhile, their numbers are in decline. As a reason for that, Estonian Human Rights Centre (EIK) legal expert Anni Säär cites a committee formed by Police and Border Guard Board (PBGB), a year ago.
Year by year, the amount of asylum seekers has been on the increase; even so, numbers of persons awarded international protection shrunk last year, says the EIK report. With 13 of 77 applications satisfied in 2012, last year only seven were accepted out of 97.
According to Ms Säär, a reason may be the advisory expert committee established at PBGB a year ago, affecting acceptance or rejection of applications.
«This is a totally unfounded conclusion,» said Liis Valk, aliens department head at PBGB and chairman of the committee. «Throughout the years, the numbers of those receiving protection in Estonia have been modest.»
As each case is unique, no conclusions can be drawn regarding these, said Ms Valk.
According to Ms Valk, the committee is not passing any decisions regarding the granting of asylum; rather, is provides advice and assessment. The final say, according to her, rests with the decision makers at PBGB. Whether PBGB has ever overlooked advice provided by the committee, she could not say. Also, she would not disclose the criteria used by the committee to pass assessments.
The committee consists of representatives of PBGB international protection department, Internal Security Service (Kapo), foreign ministry, interior ministry, and Information Board. The minutes reaching EIK are brief and will not explain the basis of decisions.
«I a committee like that legal?» asks Ms Säär. «Granting asylum in not directly a political decision. It would have to be done on basis of whether or not a person has the right to get asylum, whether his life is in danger.»
According to Ms Säär, with one case they had doubts of a political decision. The application of an Afghani interpreter was rejected after one year wait. EIK wanted to contest the decision. UN refugee officials stood ready to intervene. But, in the end, the Afghan himself opted to withdraw the application.
Meanwhile, those granted asylum have a better time in Estonia than ever before. Starting this January, asylum centre moved from Illuka Commune, Ida-Viru County, over to Väike-Maarja Commune in Lääne-Viru County. Over there the conditions are a lot better, said Ms Säär.
The conditions for asylum seekers are much more benevolent: since October, they cannot be detained for more than two months while applications are being processed, without good reason.
«At the detention centre, the conditions are quite good,» said Ms Säär. «I haven't gotten a single complaint.»
As compared to other European countries, Estonia is receiving few applications for asylum. Since 1997, only 415 of these have been submitted.
Ms Säär thinks a reason might be the lack of independent border monitoring. As this was introduced in Latvia, amounts of applications went up. As advised by UN, Estonia ought to let independent third parties also monitor its borders. With no precise information on what is happening at the border, human rights experts suspect applications are simply rejected at the borders.