Man from Moscow creating an Estonian brand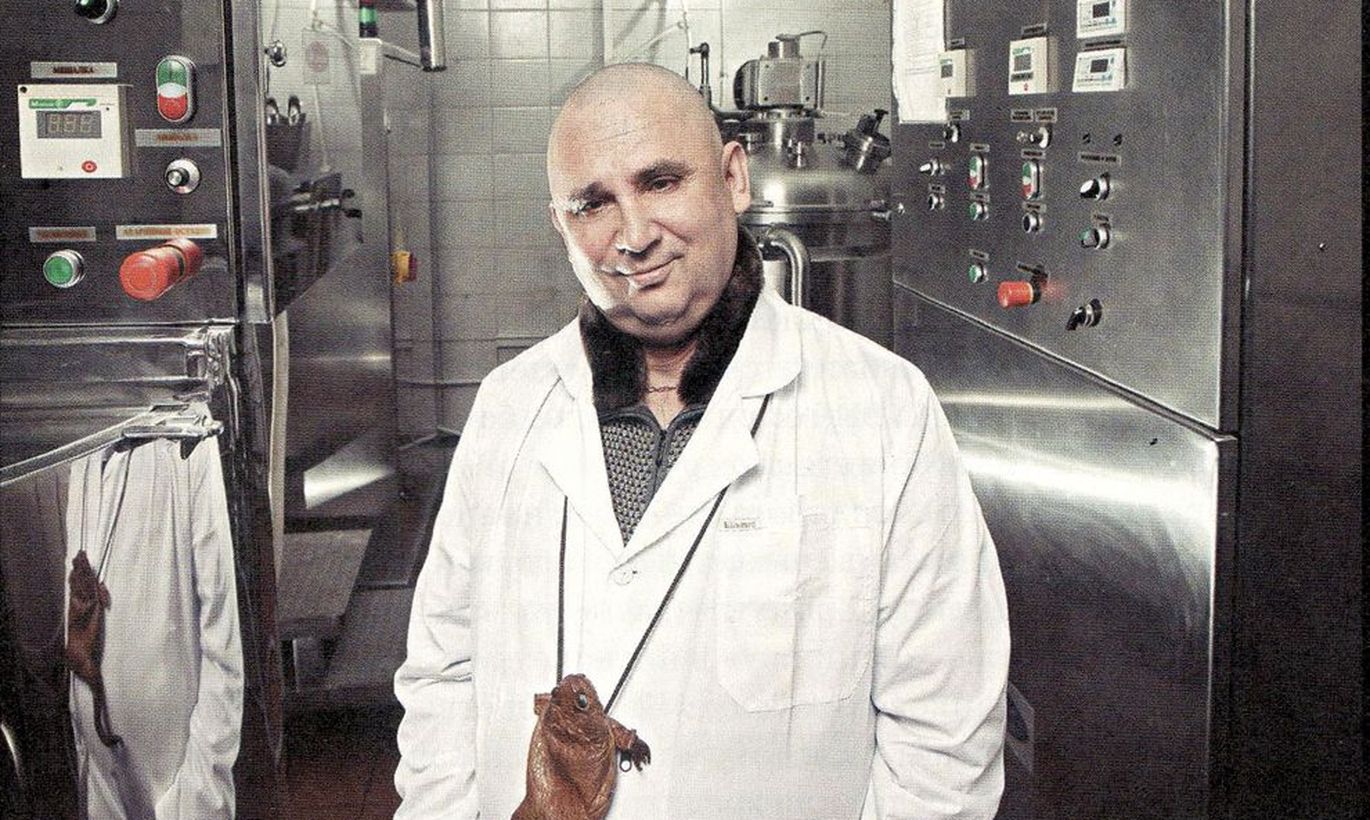 This October, in a former Coca-Cola plant in Mustamäe, Tallinn, Natura Siberica opens a factory to make natural cosmetics from Saaremaa herbs.
At the moment, Exmet workmen maintaining the Coca-Cola plant building are emptying the vast halls of old production lines so, at the start of May, Natura Siberica cosmetics industry might start installing equipment purchased from Italy.
«We hope to send the initial products to Estonian and foreign markets this October,» the company's owner Andrei Trubnikov told Postimees. «By producing in Estonia, we can bring the price of our cosmetics sold to Europe down by a fifth, which will certainly boost trust towards us.»
Mr Trubnikov's Estonia-registered private limited company Eurobio Lab invests up to five million euros, obtained as bank loans, into the plant to stand on the 11,000 square metres are of the lemonade factory. The company, employing a hundred of staff at peak capacity, is planned to have close to €40m of yearly turnover – a tenth of the current volume of his business.
At the same time, Mr Trubnikov is seeking for land ownership in the isle of Saaremaa, for growing ecologically clean herbs. He desires to find a field which would have been uncultivated for several years, thus untouched by fertilisers and toxins.
«At the moment, we are getting to know Saaremaa berries and mosses, as well as the folklore, so as to create a powerful Estonian line of cosmetic products,» said Mr Trubnikov. «Both in Russia and elsewhere in the world, Estonia has an excellent reputation, wherefore we hope to make a successful breakthrough with Estonian products. We are already creating a product line made from Estonian honey. Estonian honey is well-known in the world, it is sold even in Japan.»
Onto the Saaremaa field, the cosmetics businessman intends to sow herb as soon as this summer, so as to use the autumn crop for producing new Estonian products. The larger part of natural herbs used by Natura Siberica are harvested in Altai; also, certified raw material is purchased from Italy and Germany.
Using Saaremaa herbs, a so-called mass consumption product will be created; in addition to Western-Europe, it will be marketed in Russia, Belarus, Ukraine, Kazakhstan, Georgia, and Poland.
«In cooperation with partners from the German organic product certification organisation BDIH we intend to create an impactful Estonian organic cosmetics brand based on grasses and mosses growing in Saaremaa,» explained Mr Trubnikov. To break through on European markets, Eurobio Lab will in near months join organic product associations of Italy, Germany and France.
Mr Trubnikov has set himself an aim to produce 500 various organic cosmetic products, in Estonia. In order to package the products in breakthrough design, private limited company Good Disain has been established by the Russian industry. «We hired Estonian designers who speak Russian, able to design packages for the Russian market,» said Mr Trubnikov.
Via recruiting bureau Fontes, Natura Siberica is seeking directors and top specialists for its plant in Tallinn.
Two years ago, Mr Trubnikov intended to open a shop-salon in Tallinn focussed on sales of the products of his plant. The idea was for the salon to include a sauna – the clients thus able to enjoy the wondrous effects of organic products purchased in the steam room. Still, the luxurious Natura Siberica salon has not yet been opened in Estonia, as they haven't found the right spot. Namely, the location would have to be at a busy business street of a shopping mall.
In Russia, Natura Siberica has its shops at the St Petersburg main avenue, the Nevsky Prospect, and the elitist Tverskaya in Moscow. «In Russia I would not risk opening a sauna (in my salon – edit) as for our people these are associated with a totally different kinds of entertainment,» Mr Trubnikov said, back then, in an interview to Kommersant.
Should the Tallinn salon have proven a success, Mr Trubnikov would have taken the same business model on to London, Paris, and Rome.
Mr Trubnikov, Russia's largest organic cosmetics producer, stands out by unusual habits. A great lover of the nature, in his office he has kept a dragon lizard, an owl, even a python. «While the python was small, I took it along to shopping malls, to scare the girls,» Mr Trubnikov told Kommersant.
Dish wash gel producer turned nature lover
Andrei Trubnikov owns the company Pervoe Reshenie, producing 30 brands of cosmetics including the trade marks Retsepty babushki Agafi, Organic Garden, Eco Hysteria and others. The trade mark and company Natura Siberica were launched in 2007.
The company with a staff of three hundred owns four plants in Russia and stores in Moscow, St Petersburg, and Rostov-on-Don. With turnover of nearly €53m a year, exports volume comes close to €400,000.
In Russia, Mr Trubnikov's cosmetics business is considered the fifth largest, in the organic niche it the leader. Alost 60 percent of Russian market is held by the main players Henkel, Procter & Camble, L'Oréal and Unilever.
Andrei Trubnikov went into business in 1998 when, after graduating from economy faculty of Moscow University, he sold his passenger car Volga and used the 5,000 dollars he got to purchase a formula for producing dish-washing gel.
Ruth Oltjer, owner of PLC Chemi-Pharm
I think it very exciting and welcome that the very Natura Siberica, a producer of natural cosmetics is coming to Estonia. Competition I do not fear as we are mainly producing cosmetics meant for hospitals, not consumer or high-end products. 
Over here, people use too much petrochemical-based cosmetics which is harmful for skin and health alike.
There are too few chemical industries active in Estonia; thankfully, the new plant offers chemists jobs on their native soil. Currently, every week we have some chemists come seeking for work, or some university student asking about internship opportunities. But we do not have enough opportunities to offer them.  
Let us hope that in Natura Siberica we will have a good quality producer able to maintain the quality Nordic reputation achieved by the Estonian industry.
A while ago, we did ourselves look at the Coca-Cola plant intending to expand; even so, the production facilities having stood unused for years, we assessed the costs to fix them as too high.