Allies discuss defence of Eastern Europe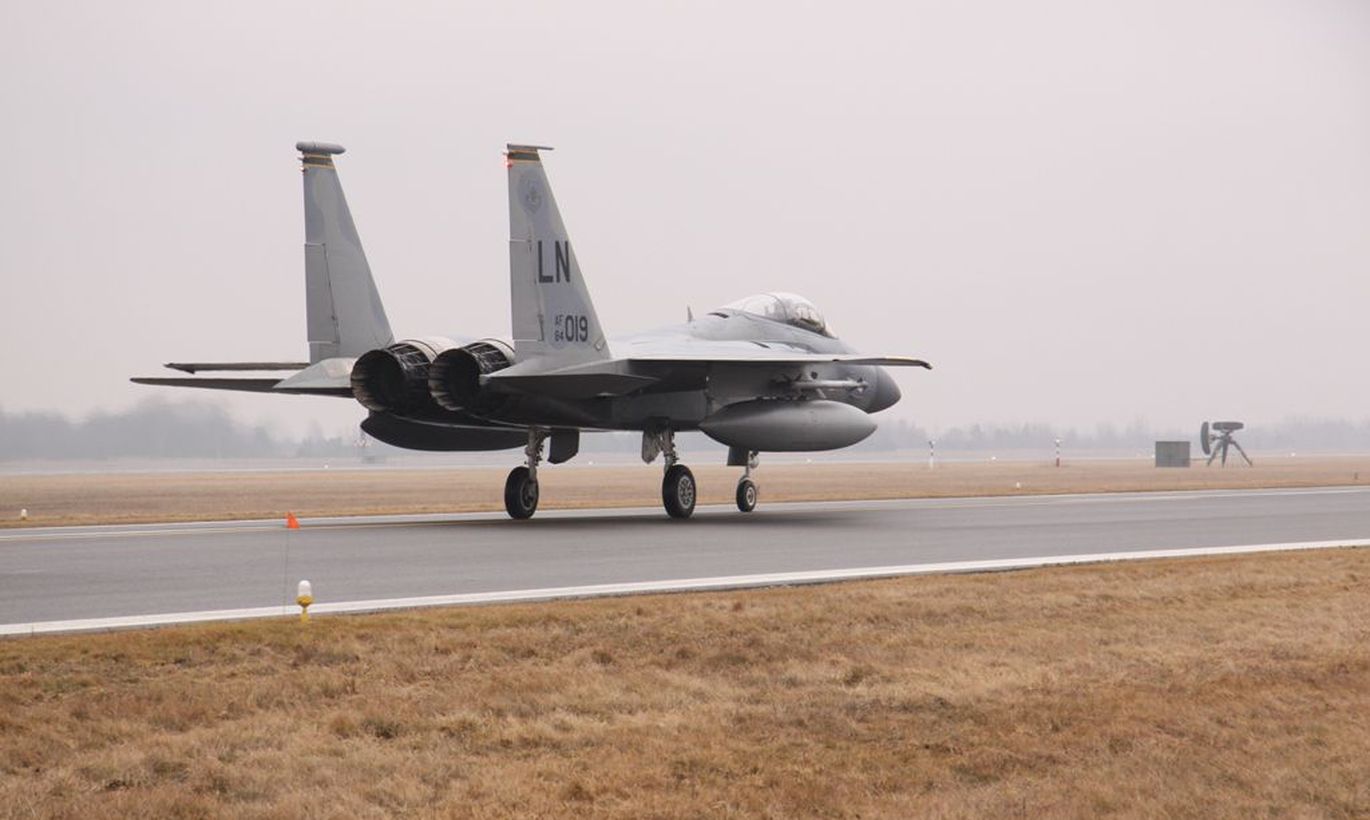 NATO halted practical cooperation with Russia and is striving towards increased security of its easternmost members.
In Brussels yesterday, NATO held a ceremony in honour of all who joined it after 1999. These very members were most touched at meeting of foreign ministers delving into increasing security of members at the East side of NATO, now that Ukraine is in crisis.
«Today, we are demonstrating our dedication to NATO collective defence. Defence starts with deterrence, and so we will take the necessary steps to show the world that no threat against NATO allies will be successful,» declared the NATO secretary-general Anders Fogh Rasmussen in the very opening speech of the day.
To toughen deterrence, both Poland and Estonia went to the summit with definite proposals which would bring extra NATO troops unto their soil. After meeting his German and French counterparts, foreign minister of Poland Radosław Sikorski publicly asked that NATO place two brigades on the territory of Poland – a brigade contains up to 5,000 soldiers. This wasn't confirmed yesterday; even so, officials say for Poland is was a main goal at the summit.
To this Estonia added the proposal to engage Ämari airfield as an additional air defence base for the Baltics. «Today we made a definite proposal that Ämari be engaged for that purpose; and this proposal will now be worked with,» assured Mr Paet.
«If Ämari becomes an airfield offering constant defence, lots of staff will come with that; thus, permanent presence goes up significantly,» said the minister. He added there would surely be other options also, such as NATO allied forces present on Baltic Sea.
According to the minister, the steps to boost deterrence capability and defence of states bordering with Russia are very clear and adequate. «Today, the NATO commander-in-chief made a very definite and clear proposal to increase NATO deterrence in states located next to Russia,» underlined Mr Paet.
«For us, this is first and foremost the strengthening of air defence. As we know, a whole list of nations have offered extra input,» said the minister, adding that the list will probably add even more states.
According to Mr Paet, the entire pressure on Russia is mostly aimed at preventing escalation of events; to that end, there is intense diplomatic cooperation. «Today, NATO decided to stop all cooperation with Russia, except for communication on diplomatic level,» stressed Mr Paet. «The second means of applying pressure is, clearly, deterrence in these neighbouring states of Russia's; the third being all-around help and support for Ukraine both for their military reform, counselling, and joint exercises in the future.»
In all of the above, Estonia is also ready to participate; if needed, we are offering our training experts to assist in military reform.
On condition of anonymity, a NATO official told Postimees that though the decision to halt cooperation with Russia was taken already two weeks ago, yesterday the alliance went much farther – now, all practical cooperation between NATO and Russia has been stopped. Even so, this does not obligate member states to suspend their cooperation agreements; therefore, in theory, the French Mistral deal may still happen.
However, the word «all» used in the declaration by foreign ministers does indeed mean all, for NATO – cooperation both civilian and military. Communication will be maintained on the level of diplomats, though, in order to leave doors open for high level dialogue.
Not wanting to roil Russia, NATO decided not to place permanent units in member states bordering with Russia, in its expansion towards the East. Even so, following the annexation of Crimea and the amassing of Russian troops on Ukrainian border, the alliance has not excluded establishment of permanent military bases in the Baltic States.
Estonian defence ministry has already entered into a contract to purchase a precision approach radar, with which the Ämari air base may receive any NATO warplanes. The radar costs €7.1m and should reach Estonia in summer of 2015.
As assured yesterday by prime minister of Poland Donald Tusk, the government is asking for President's approval for Polish defence forced to participate in the next NATO air policing mission in the Baltic States.   
Following the annexation of Crimea, France has announced willingness to send four extra fighters to the Baltic air policing mission. The UK has proposed sending a Typhoon fighter to the air policing mission, at the end of April.   
Reacting to plea by Estonia, the USA recently sent six extra fighters to temporarily police Baltic air space – in addition to the four already stationed in Šiauliai, Lithuania, according to rotation.
In addition to that, the United States sent 12 more F-16 fighters and 300 troops to exercises in Poland. To police the Baltic air space, fighters have been promised by Denmark and, allegedly, also Germany. Recently, NATO also sent two AWACS radar planes to circle over Romania and Poland.
•    Created in 1997, with all 28 NATO members participating.
•    Regular meetings at the level of ambassadors and military representatives, as well as periodically at the level of foreign and defence ministers and chiefs of staff.
•    Provides a forum for consultation on security issues of common concern, such as Afghanistan, the fight against terrorism, and regional security issues.
•    Keeps under review Ukraine-NATO cooperation within framework of Partnership for Peace.
•    Ukraine participates in all NATO peacekeeping operations: currently, 164 Ukrainian troops are involved in the Kosovo peace keeping mission, and 28 in Afghanistan.
•    Ukraine regularly participates in NATO exercises, including Steadfast Jazz 2013 in Baltics and Poland.