Mammoths make for Elections of the Ages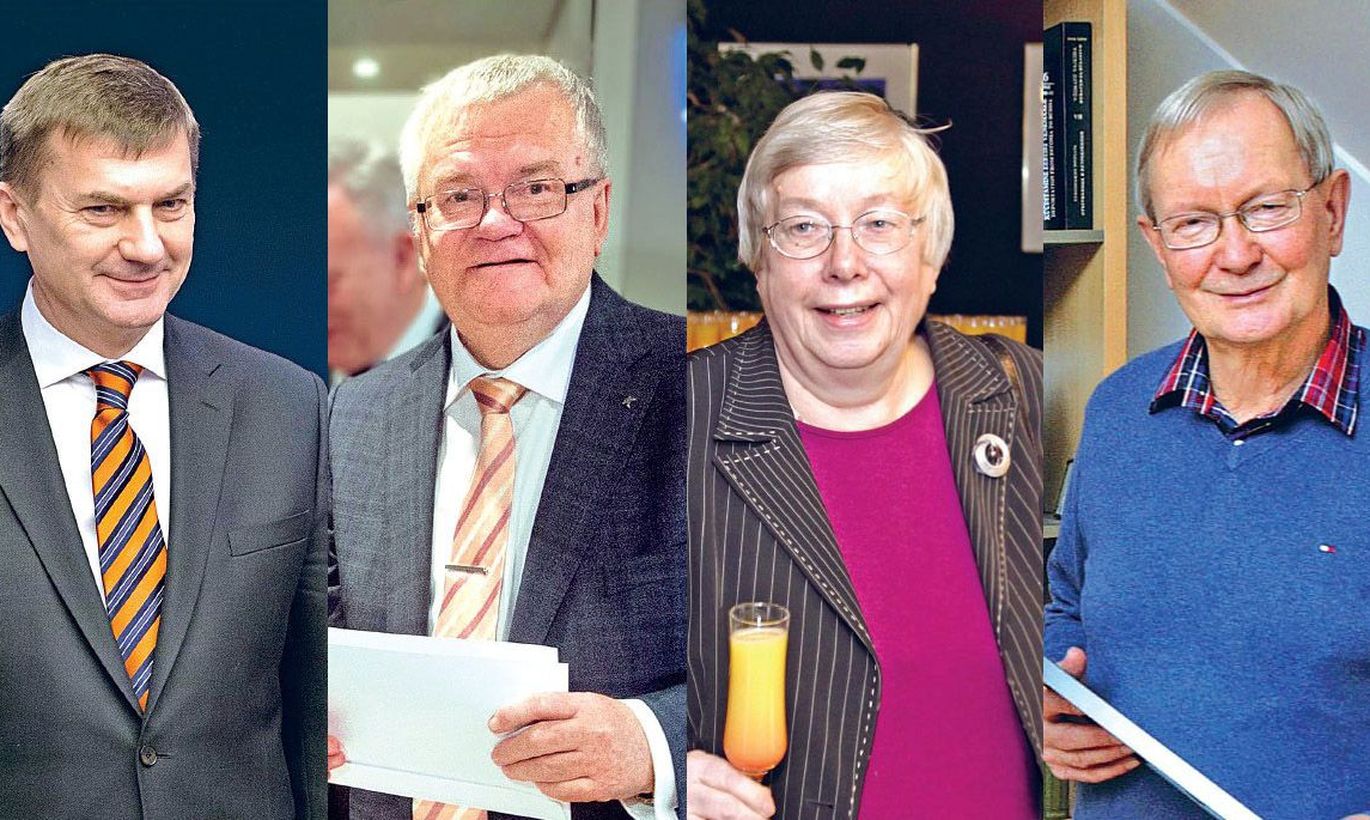 With both Andrus Ansip and Edgar Savisaar stepping into the ring at EU elections, pan-Estonian popularity of the two is set for a historic first showdown.
When, in mid-January, Postimees wrote on soc dems setting professor emeritus Marju Lauristin as No 1 at European Parliament elections, the lady laughed: «Should the mammoths come out, this will be no beauty pageant; no swim suit competition – rather, a brains competition instead. From that standpoint, it would also be if interest for me.»
The remaining «mammoths» next to Ms Lauristin include the grand old Tunne Kelam of IRL, Andrus Ansip (Reform Party) and the Centre Party chief Edgar Savisaar – as, in high likelihood, the man won't leave his own in the cold after Mr Ansip opted to run. The more so that Mr Savisaar has emerged among 12 chosen candidates among the 23 sifted out at local elections, probably to top the list. Thus, the battle to begin will, for the first time ever, provide for a comparison of popularity of Mr Ansip and Mr Savisaar, facing one another on equal terms.
On the basis of the 2009 EU elections it may be predicted that the «Savisaar areas» will provide a major boost for Centre Party, thanks to his very name: under his leadership, Centre Party then pocketed 43,000 Tallinn votes, 17,000 of these from Lasnamäe alone. For comparison's sake: at the same time, IRL and Reform took 13,000 votes both, in Tallinn, soc dems about 7,000. And in Lasnamäe, other parties got mere 1,500 max at best. All in all, Centre Party took 103,506 votes in 2009. The single candidate Indrek Tarand garnered 102,460, Reform Party 60,877, IRL 48,492 and soc dems 34,508 votes.
Toying with the idea of Mr Savisaar will run among the other political stars, what will the elections be like?
«Extremely interesting,» answers Jüri Ratas, engine of Centre Party elections programme – probably a MEP himself, soon. «The parties have brought out their tops, people involved in Estonian politics for 20, 15, 10 years, from whom I hope to hear an essential discussion on European future, European security.» Centre Party is to confirm its list this week-end.
According to Mr Ratas, the domestic discussion will be of interest as well. «By this I mean that we will have to see what are the good European initiatives we'd like to bring to Estonia. Not only that we are to offer something to Europe,» said Mr Ratas. He recalled how, in 2006, Tallinn and Estonia proposed the European Green Capital idea now living a life of its own. 
Kristen Michal, Reform Party faction chief and a main ideologist at the party, said that if Mr Kelam, Ms Lauristin, Mr Ansip and Mr Savisaar all run, the competition will be multidimensional. «On the one hand, most are clear-cut representatives of their world view: a strong long-time liberal prime minister, a conservative long-timer, a soc dem active in social and scientific life, and Mr Savisaar – the most undefined of the bunch, but perhaps banking on his experience in Tallinn,» thinks Mr Michal.
In his opinion, the central issue of the elections is competency, and the existence of strong contacts in Europe as needed by Estonia. «Here, it is obvious that Andrus Ansip as head of government for nine years places first, and Tunne Kelam with his years in European Parliament also has a good reputation,» noted Mr Michal, adding that voters win most if they go for candidates that can open doors for Estonia in Europe. «For a small country, this is vital for independence and economic success, in these critical times. Too bad if we only hear from our representatives in Europe as they issue populist statements at home. A representative like that, one may elect behind any food-store on a sunny day. To the same effect,» said Mr Michal.
Even though the May 25th elections are the open kind – those with most votes become MEPs, not necessarily the No 1 names – the latter still do carry much weight. Firstly, it shows high rank in party (let's not underestimate party infighting regarding European Parliament); still it is also possible that people will select from among the number ones, and will never reach name no 12 while in the booth. Meanwhile they say there are lots of good options this time – all parties have added new faces, as alternatives for oldies.
The soc dems chief Sven Mikser is convinced their list beats most by essence, breakthrough power and EU-competency. «I am convinced that Marju [Lauristin – edit] is just the person who, when elected into European Parliament, will be able to make the Estonian social democratic voice heard and understood,» opined Mr Mikser. «Her breakthrough power is obvious in how, over the years, she has impacted the Estonian political thought, directing it even without sitting in elected positions.»
Urmas Reinsalu, leader of IRL and now in opposition due to governmental shift, said before his native party council that the EU elections are an issue of Estonia's freedom and security. «Going to Europe will be no excursion for Estonian politicians; they go to work to make Estonia better protected. For that, we need development of joint European security and defence policy,» said Mr Reinsalu. «We need an aggressor to be tamed with clear sanctions. As evidenced by Tunne Kelam's work over the years: among MEPs from Estonia, he's got the greatest authority and input in that regard.»
-------------------------------------------------
1. Andrus Ansip (pictured)
7. Vilja Savisaar-Toomast
1. Edgar Savisaar (pictured)
12. Kerstin-Oudekki Loone
* Centre Party to confirm list this week-end
1. Marju Lauristin (pictured)
1. Tunne Kelam (pictured)