Court battle brewing between education ministry and its boss-to-be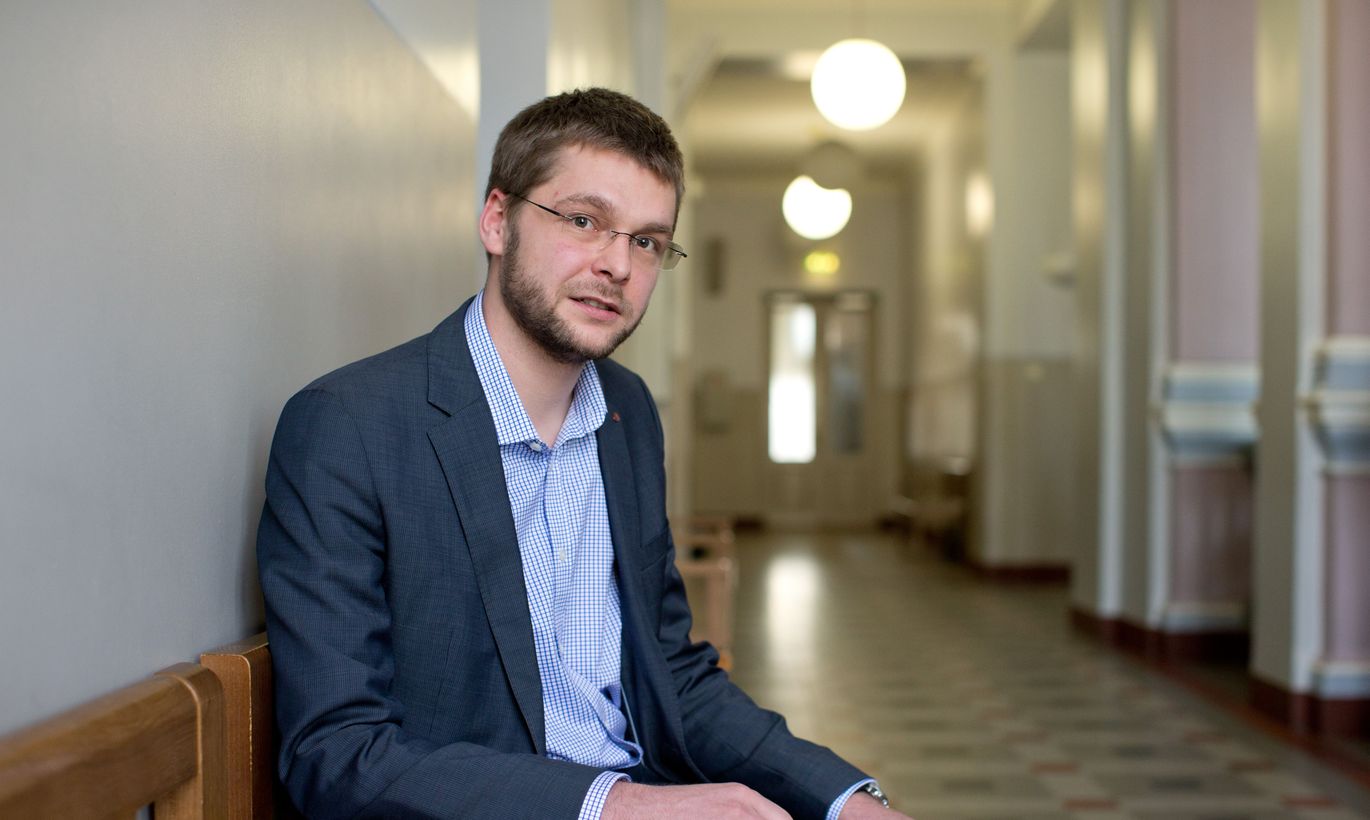 Today, circuit court continues a case launched over a year ago as soc dem Riigikogu member Jevgeni Ossinovski sued Ministry of Education and Data Protection Inspectorate over data not provided to him by said ministry.
Jevgeni Ossinovski, in all probability sworn in before Riigikogu next Monday as education minister, in 2012 asked Ministry of Education and Research for data regarding analysis, made by ministry amongst teachers in Russian language based gymnasiums, as related to transfer to Estonian language based upper secondary education.  
«A summary, compiled by the ministry from reports, impressions and opinions of teachers, written in free form, is available to everybody and was also handed to Riigikogu members,» explained Asso Ladva, consultant at the ministry's communication department.
«It was after this summary that Mr Ossinovski desired the pieces written by teachers in free form; even so, as prior agreed, the letters by teachers were to remain in ministry possession only and were not to be distributed nor handed to third persons,» explained Mr Ladva. «Also, this was formalised as free form communication between officials, thus the letters were not entered into document register of the ministry.»
Thereafter, Mr Ossinovski had recourse to Data Protection Inspectorate; even so, the latter sided with the ministry. Thus the Riigikogu member proceeded to sue both inspectorate and ministry. Close to a year ago, administrative court ruled the ministry was in the right not handing the teachers notes to Mr Ossinovski.
Today, the dispute is deliberated at Tallinn Circuit Court. Should the circuit court decide that the ministry should still have handed the concrete answers of those interviewed to the parliament member, that would not be possible anymore – pursuant to rules, the letters have been deleted.
Mr Ossinovski, the education-minister-to-be, says this is a matter of principle. And, as the minister, he would see no reason to drop the debate.  
«We have to do with a debate of principle over whether, in a democratic state, executive power i.e. a ministry has the right to hide analysis towards there exists obvious public interest. The debate is relevant, irrespective of the person of the education minister,» said Mr Ossinovski.
«To remind you: education ministry refused to issue to me analysis regarding impact of partial transfer of Russian language based gymnasiums to the Estonian language on the schools and the academic results of students. Surely this not some sensitive information as pertaining to national security; therefore, in my opinion, the ministry has violated Public Information Act,» said Mr Ossinovski.