Estonian car thieves plague elite of Stockholm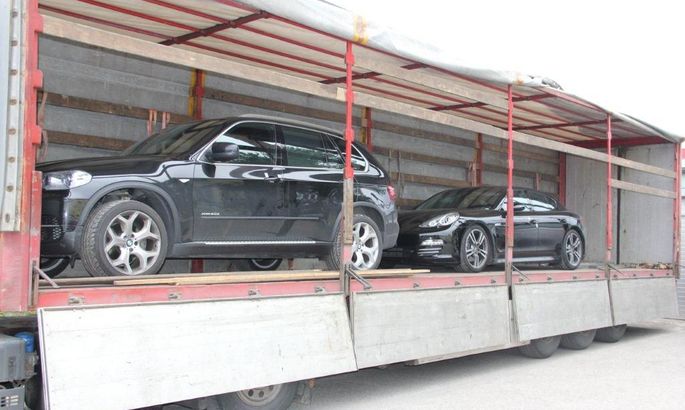 Swedish media says crooks from Estonia caused 80 million kronor worth of harm.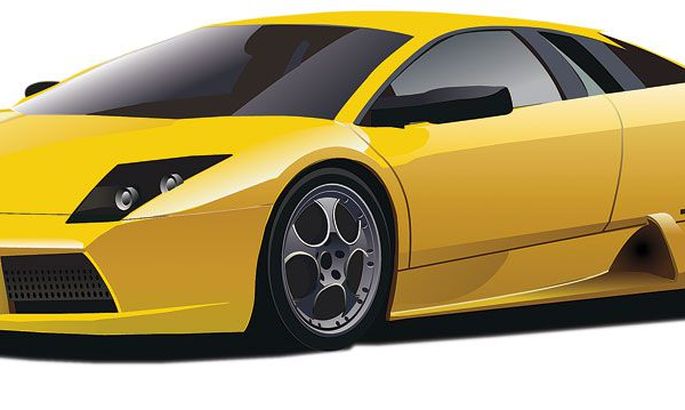 On October 27th 2010 family of Stefan Bengtsson, a well known entrepreneur in Sweden and co-owner (by 0.66 percent) in fast fashion chain H&M, had a frightening time. At least that's the way the billionaire later recalled it.  
Just back from a trip, the family was taking a rest in their luxury villa in Värmdö, Stockholm, as Tallinner and car thief Aleksandr Gogarev entered the yard with another man never identified.
To get inside the house, a time-honoured burglar trick was done: window hinges pressed open with screwdriver. The alarm went off. It was 6:41 in the morning. By this, the thieves were not taken aback. Snatching car keys from the cupboard in the corridor, the men hopped into vehicles and drove off.
It was a royal haul: Porsche Panamera Turbo worth 1.5 Swedish kronor, and a grey Lamborghini Murciélago – 2.5 million kronor. This is an once-in-a-lifetime deal for a housebreaker. Or, rather, a never-in-a-lifetime deal.
The cars were loaded onto a trailer and taken to harbour of Kapellskär, to board the first ship to Paldiski. Alas (for the crooks), criminal police of Stockholm was right on their heels – Mr Bengtsson having equipped the vehicles with GPS devices, to monitor movement thereof. Thus, the police knew exactly where to go get them.
The above kicked off a whole car theft conviction series, in a court of Stockholm at the end of 2013, where Estonian car thieves were robbing wheels from under many a rich Swede in the Stockholm area.
From Estonia to whole wide world
Regrettably, this wasn't to be the last incident involving the Bengtssons. A mere eleven months later, the same men stole a car from Stefan's twin brother Jan Bengtsson. The man owning 0.74 percent of H&M shares, and among top ten taxpayers in Sweden in 2013, was robbed of the a boxy Mercedes-Benz 463 jeep worth 900,000 kronor.
Unbelievably, in the welfare state of Sweden, car thefts are no priority for police. Usually, all these qualify for is insurance cases. After insurance has paid compensation to owner, no one is too seriously pursuing the thieves.
This, the professional thieves know very well. Five years ago, tired of the non-stop interest by Estonian criminal police, car thieves of Tallinn decided it was easier to do the job abroad i.e. where they do not attract such constant interest.
And, indeed: the probable link of Stockholm serial thefts with Estonia was first spotted by our own Central Criminal Police.
«We spotted the pattern, that new BMWs and Porsches were moving through ports of Tallinn and Paldiski, which could have been stolen,» said Ago Leis, proceedings bureau chief at Central Criminal Police. «We then mentioned to our Swedish colleagues that they may have a problem. They checked the data and said they agreed.»
In the criminal chain, Estonia was merely a transit country. From here, the cars were taken to Lithuania, where they were prepared for border-crossing and afterwards sent along towards the rising sun. As revealed by investigations, cars stolen in Stockholm travelled all the way to Poland, Lithuania, Russia, Belarus, Tajikistan, Kyrgyzstan, and even Lebanon.  
The system was thorough. The cars were equipped with documents and number plate duplicates issued, in Estonia or elsewhere in Europe, to like models. This was supposed to erase doubts, at border checks. When danger arose to be caught in Stockholm, they drove to Lapland, the Swedish-Finnish border, crossing the line in Tornio where the checks are scarce. Then, off to Helsinki and by ship to Tallinn.
Passenger port manoeuvres
To doom of crooks, law and order directed torchlight to all ship lines towards Estonia. That happened after Swedish, Estonian and Finnish police, in February 2012, formed a joint working group codenamed Shadow.
The investigators were guided by a simple principle: whenever a new Porsche or BMW SUV, on ship towards Estonia, is driven by a lone man of Russian nationality, the guy had to undergo thorough inspections already in port.  
On March 11th, 2012, investigator eye fell upon Aleksei Živodjorov, listed among Viking Line XPRS Helsinki-Tallinn passengers and driving a BMW X5. For law and order, his name meant nothing. Even so, a day before a BMW X& had been snatched from Arlanda airport parking lot, expected in Estonia. Therefore, the man had to be checked. 
Unaware of any danger, Mr Živodjorov was sipping his coffee on an upper deck. Meanwhile, the ship crew send police a photo of his BMW, on the car deck. Revealing it wasn't no X5, rather an X6. Bingo!
It was decided to serve the surprise, to Mr Živodjorov, as he exits vessel. As he drove the BMW onto the apparel, border guards halted a Finnish family's car in front of him – so Mr Živodjorov, not suspecting anything, would simply stop.
Next to the BMW, there now appeared an unidentified police bus. Ere the strike team inside bus managed to open doors, the guy smelled trouble.
Engaging gear forwards, Mr Živodjorov pushed the Finns' car slightly forward. Thus, a crack opened to escape. Mr Živodjorov pulled aside, risking to drop into the sea, then pressing petal to the metal.
Ten seconds later, he rammed the closed port barrier and sped away, police cars trailing with blinkers on.
For a moment, Mr Živodjorov managed to get away. Leaving the damaged BMW in a Kalamaja backyard, the man took off running. Thanks to DNA gotten from the car, however, he could not afterwards deny the part he had played.
The very same month, a man was caught boarding a ship in Kapellskär, monitored by police in Stockholm with car thief Deniss Butin. On the face of it, the man was on a romantic trip with girlfriend; even so, his BMW X5 had recently been stolen from Stockholm.
With several «occupational accidents» running, the car thieves changed tactics. To get vehicles out of Sweden, the ordered special carriage of goods. From Latvia, an empty trailer arrived in Stockholm; two cars were set on it; the goods were sent to Kapellskär-Paldiski ship. Now, the cars not seen, risk of being caught was many times smaller.  
To the frustration of thieves, this scheme also failed. Again, thanks to GPS monitoring system installed on a Porsche Panamera loaded into a trailer.
In Stockholm, it was detected the car was «sailing» towards Port of Paldiski. Therefore, Estonian Central Criminal Police was informed.
In Paldiski, a curious game of hide-and-seek unfolded. To meet the trailer, there stood a black Škoda Octavia with Latvian number plates. Then, the Octavia drove a kilometre and a half in front of the trailer, so as to forewarn it in case of police trap by way of radio communication.
«In that sense, this was a totally professional undertaking,» said Ago Leis, the criminal policeman.
Just before Ikla, on Estonian-Latvian border, Western Police Prefecture halted both cars. By then, investigators had the details in place regarding persons behind serial thefts in Stockholm.
Turned out, our thieves were fulfilling orders issued in Lithuania. For each car stolen, they made €6,000 – €12,000 – depending on what the car was worth.
Small money, you think? Perhaps so. Especially when considering that it takes special technology for keyless starting of new cars. Renting this, from Lithuanian or Polish colleagues, costs €4,000 a month.
The job was still worth the while as many cars were stolen at once. Behind the thefts, there stood one man – Oleg Sestrem, who gained fame in Estonia as car thief a decade or so ago, already.
These past years, the man lived a decent life, or so it appeared. However, he was constantly moving about in Europe: Spain, Germany, Holland, and Sweden. By this, it felt like he was still active as car thief.
To go to Sweden, Mr Sestrem indeed had a private reason. His wife, a lady born in Tallinn, lives near Stockholm. To avoid excessive attention, for a period of time Mr Sestrem even assumed his wife's surname (Peterson), but he swiftly switched it back.
Among investigators, Mr Sestrem is nicknamed Phantom. His whereabouts are hard to detect, as the man rarely uses known means of communication. Visiting the Internet, he goes via semi-public WiFi-networks, to detect which a separate enquiry is needed. While driving, he used Latvian driver licence.
Investigators took note that while Mr Sestrem was in Sweden visiting his wife, several car thefts always happened around Stockholm. Thus, they were alerted.
Then came the moment when Mr Sestrem made a silly mistake. For drunk driving, in Sweden, he was arrested for a month.
Swedish Estonian Meelis Tüür, part of Stockholm criminal investigative team, obtained licence from prosecutor to search Mr Sestrem's personal belongings while in prison. «I got hold of two Estonian bank cards, by which I was able to verify where he had made payments; that revealed to us his trajectories,» said Mr Tüür.
As Mr Sestrem got out of jail, he had no idea the police had found out, in retrospect, where he had been.
In Stockholm, car thefts continued. As pointed out by two victims, they felt like they'd been followed by a car while downtown. Probably, the thieves just hanged around in central Stockholm until a model of interest passed by. A lady told of shaking the «tail» off; still, by next morning, the car was gone from her driveway.
«One victim lost a car twice. After the first one was paid for, by insurance, the person had managed to purchase a new one,» said Mr Tüür.
About a year into the joint operation Shadow, it was decided to arrest the entire gang, at one sweep. The Swedes wanted to personally arrest Mr Sestrem, to make it easier to accuse him afterwards. For that, all had to wait until Mr Sestrem comes to Stockholm.
Till the very last, the Swedes hoped to catch Mr Sestrem red-handed at car theft. «Alas, it never worked out. At one point we saw he booked a truck ticket to a Tallinn-Stockholm line. We just went to meet him, at the port here in Stockholm. There, behind the wheel of a tallow trailer, we apprehended him,» recalls Mr Tüür.
According to Mr Tüür, Shadow was a very resource-consuming operation for the police of Stockholm. «Before it was time to make arrests, for a whole year we had to monitor everything,» said he.
At the end of last year, Stockholm court sentenced the Estonian car thieves to jail. As the toughest penalty, Mr Sestrem the «boss» got two and a half years, behind bars. This, Mr Tüür calls a decent punishment.
«We could not accuse him in car theft; we were limited to accusing him in dealings with stolen goods. In that sense it was decent punishment,» said Mr Tüür.
-------------------------------------------------------
Thieves long known to police
•    Oleg Sestrem: jailed for two years and six months. Ringleader of group of thieves. Car thief with international connections. Excellent contacts with Lithuanian car thieves.
•    Deniss Butin: jailed for two years and six months. A new name in car thieves' company.
•    Vitali Varenik: jailed for one year and nine months. An experienced car thief. Recently active in Germany and Sweden.
•    Aleksandr Gogarev: jailed for one year and three months. An experienced car thief, working with Mr Sestrem for years. Known, among other things, for crane theft in Tallinn, near Tähetorni St.
•    Anthony Lisovik: jailed for one year and six months. Came up as car thief a couple of years ago. Linked to thefts of Toyota Priuses, from Sweden. Having excellent connections himself, it was a surprise he did contract work for Mr Sestrem. Best known for stealing competition car of rally racer Margus Murakas, a Mitsubishi Lancer.
•    Eduard Netšajev: jailed for one year and three months. A well-known car thief, a long-time co-worker of Mr Sestrem's.
•    Aleksei Živodjorov: Jailed for one year and three months. A new name among car thieves.
•    Andrei Žulei: jailed for one year and three months. A well-known car thief, a long-term co-worker with Mr Sestrem.
•    Dmitrijs Naprijenko: jailed for one year and six months. Inhabitant of Latvia, no links with Estonia.
•    Jānis Volkovs: jailed for one year. Inhabitant of Latvia, no links with Estonia.
Car thefts around Stockholm
•    In night to October 27th, Aleksandr Gogarev with mate entered home of Stefan Bengtsson, in Värmdö. Left with Porsche Panamera and Lamborghini Murciélago.
•    During September 21st to 23rd, Eduard Netšajev broke a Porsche Panamera window, in Täby, entered and drove off.
•    Night to September 24th, Oleg Sestrem entered house of Jan Bengtsson in Danderyd, stole a Mercedes-Benz 463.
•    Night to September 24th, Mr Sestrem stole, in Järfälla, a BMW X6 M.
•    During October 15th to 16th, Mr Sestrem stole a BMW X5 in  Norrmälarstrand.
•    During October 16th to 18th, Mr Sestrem, Mr Gogarev and Andrei Žulei organised theft of a Porsche Cayenne.
•    In October, Mr Sestrem stole a BMW X6, in Täby.
•    Night to October 30th, Mr Sestrem stole a BMW X6, in Kungsholmen.
•    During November 17th to 27th, Mr Gogarev with a mate stole forklift Caterpillar 962H, in Nacka.
•    Night to December 19th, a BMW X5 was stolen in Stockholm.
•    Night to January 30th, a BMW X5 was stolen in Värmdö.
•    During February 19th to 21st, a BMW X5 was stolen near Farstavägen, South Stockholm.
•    During March 3rd to 10th, Mr Gogarev, Vitali Varenik and three other gang members organised theft of a BMW X6, parked for a longer time, from Arlanda airport parking-lot.
•    Night to June 19th, a BMW X6 M was stolen in Stockholm.
•    On June 30th, Mr Gogarev and Mr Varenik, with two other criminals, broke into a villa in Lidingö, drove off with Porsche 970 from the yard.
•    On July 8th, Mr Gogarev, Mr Varenik and two other men stole a BMW X5, from Lidingö.