Real estate scheming: divide and conquer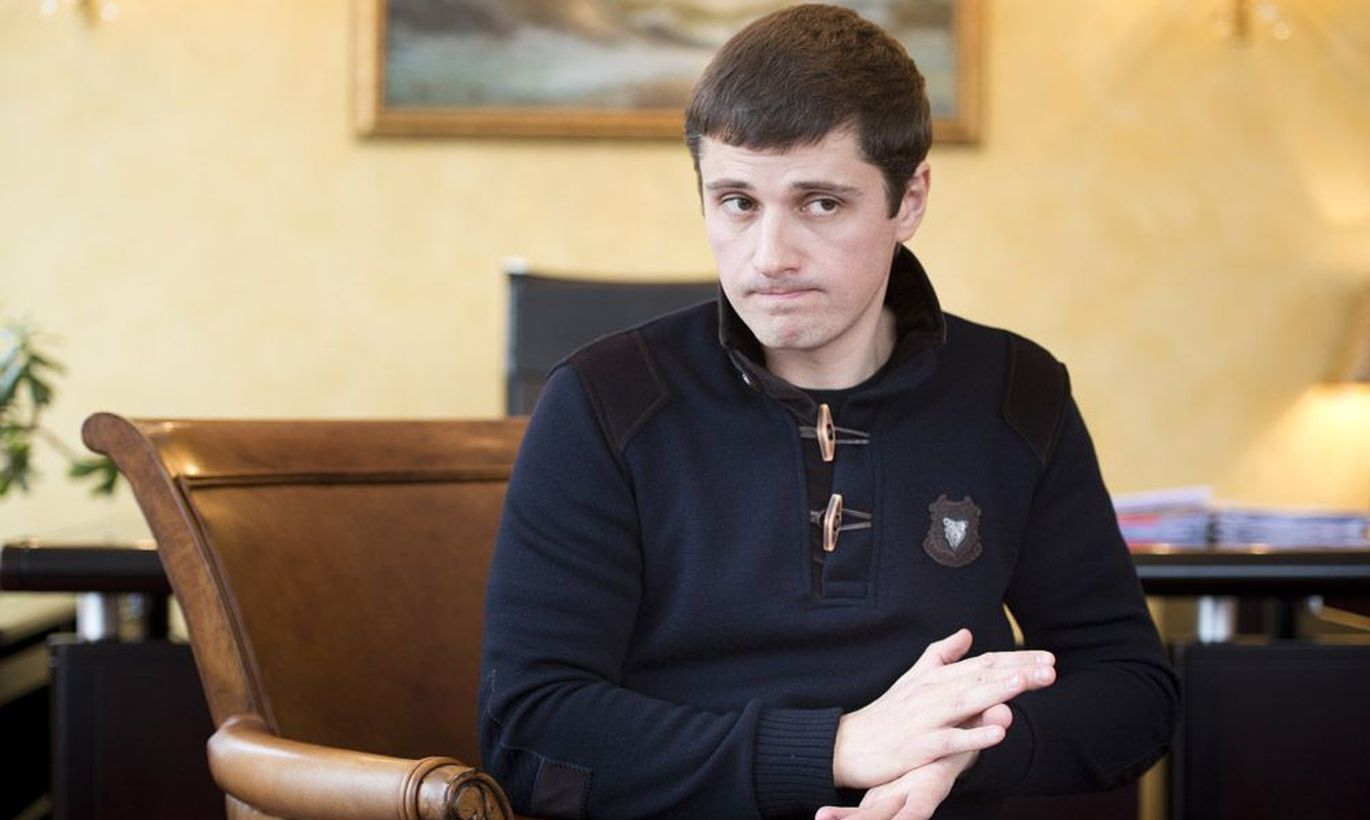 Dmitri Perepelitsõn and Maksim Sorokin, active on the Tallinn real estate market, purchased a 130 square metre studio apartment in Lasnamäe, last summer. Without any licence whatsoever, they rebuilt it into eight tiny homes.
For the young men, this was not the first time the scheme was employed. Earlier, media attention has been drawn to incidents like Kunderi St, Kadriorg, where the Perepelitsõn-Sorokin team bought a former shop and remade it into 16 separate spaces, while also lacking any prior permit to do so.
In the first half of last year, the apartment at the top of Sinimäe ST 7 high-rise, at the farthermost end of Lasnamäe, was on sale at a real estate portal for €88,000, making about €640 per square metre. The 15 m3 or so «kennels» built into it were on offer for €23,000 i.e. square metre price up almost 2.5 times: clearly, a highly profitable scheme.
Arriving on site to have a look, the flats appeared to have a good finish. The bathroom was ready-built and the kitchen corner readiness was provided; even so, with the latter, space would surely be an issue. In interior decoration, kitsch was predominant.
The waiting line to buy the flats looked long and, as assured to journalists – posing as perspective buyers – by sales consultant, this was hot stuff.   
Meanwhile, no official register revealed eight one-room-apartments in the Sinimäe St high-rise. According to land register, the house contains one one-room-apartment of about 30 m3; of crates twice as small, no notice whatsoever.
The law is explicit: if, during work performed, load-bearing or stiffening elements have been installed or technological systems altered, this equals construction; to do construction, permit is to be obtained at local government. Also, majority agreement with apartment association needs to be secured.
Having been to look at the apartments, Postimees met Mr Perepelitsõn to find out about permits required for alteration. Do they have the needed 51 per cent of signatures of apartment association? And the city government permit to proceed? The young man said they had 47 per cent of the signatures needed. The answers regarding official building permit, however, remained rather rambling – putting it mildly.
At his meeting with the reporters, Mr Perepelitsõn mainly referred to the faulty Building Act which makes construction work very complicated; with the apartment association, he underlined, the relations are excellent. A clear answer to the question – how, then, about the papers needed to build? – never came.
Talking to Postimees, apartment association chairwoman Alevtina Gluškova does not conform excellence of relations with the developers; according to her, no permission to build has been granted to the young men by association. «The young men just showed up, closed the doors, and begun building. A summer full of hullabaloo, and then came these rooms,» is her description of events.
Only afterwards, Mr Perepelitsõn and Mr Sorokin launched the signature collecting campaign; according to Ms Gluškova, they have indeed secured some. «Let me add they go about buying these signatures with bottles of cognac,» said the lady, frustrated.
To get help, Ms Gluškova paid a visit to Tallinn city planning department; while there, she found out the officials had known the young men for quite a while.
At the end of January, Postimees filed inquiry to the department, regarding the flats. As assured by representative of department, back then, their archives contained no data regarding issuance of 1-room flats in said apartment building; at the enquiry by Postimees, the official initiated proceedings and called owner of apartment in, for explanations.
On Wednesday, last week, representatives of owner did indeed appear, at the department, to explain the situation. From that, the department developed further questions; having these answered, the department issued a precept to bring the Sinimäe St apartment into conformity with building design documentation currently in force.
Tellingly, perhaps, sales ads of above apartments have by now vanished from portals.