Want to win? Hunger for power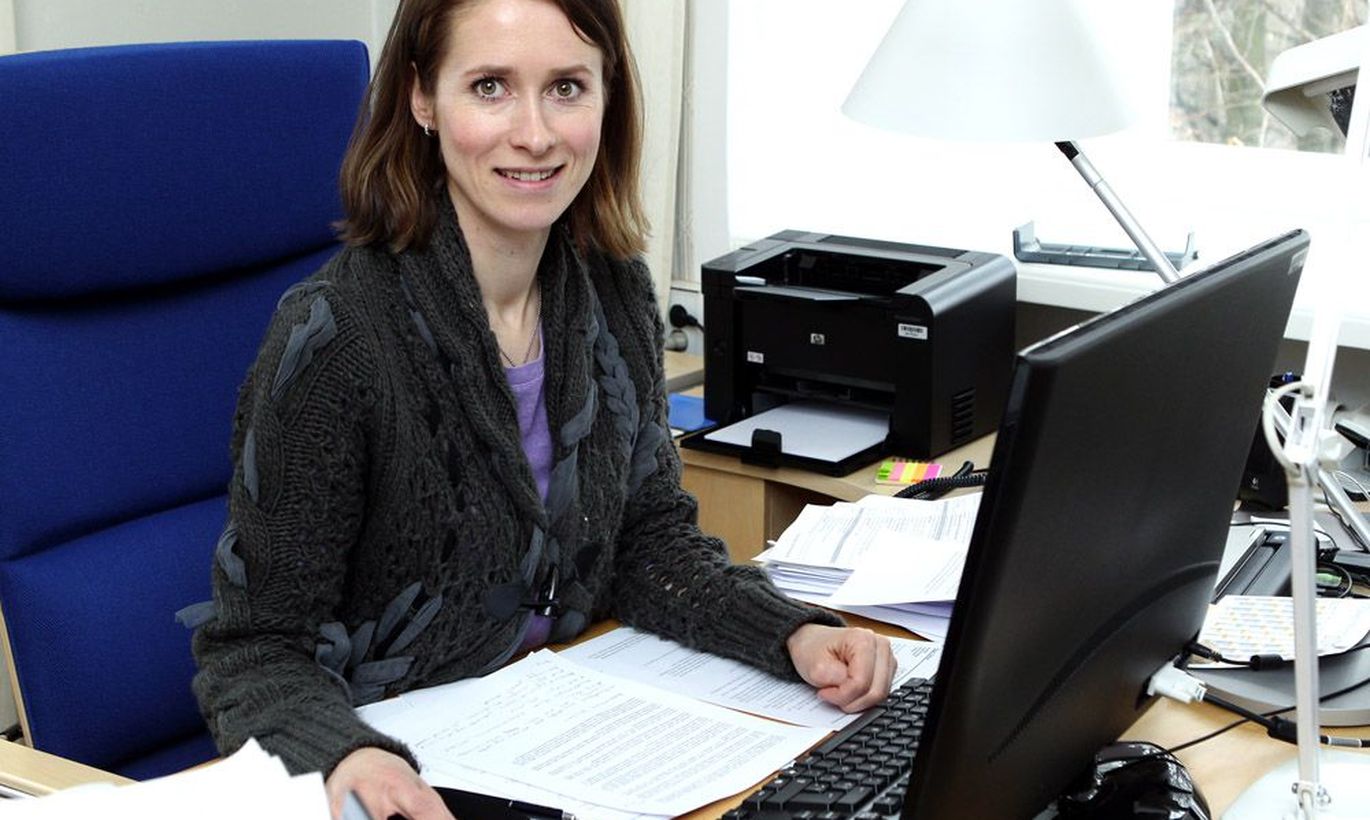 Kaja Kallas (Reform Party) is running for European Parliament and says she wants to stand for an entrepreneurial Europe.
Siim Kallas, father of Riigikogu member Kaja Kallas, yesterday announced of not running for MEP. However, he does stand by the daughter.
Kaja Kallas, whence the idea to run for European Parliament?
Formerly, I have excluded that; however, there came a moment when I got to thinking: why am I excluding it? Actually, I have planned to stay in politics for the long haul and MEP-experience would be beneficial in the longer perspective.
So you do run for the purpose of actually becoming a MEP?
When running, it is to go there, should I get the votes together. It was Kristiina Ojuland, I think, who said she was sent to Europe, to be out of the way.
That's what she said after having already gotten herself on fighting terms, with everyone?
Exactly. No one can't be made to run, against their will; and, actually, it is not for the party to decide, but the people will do the voting.
Forgive me if this is getting bothersome... but, did you discuss the running thing with your father?
Sure I did, as with many others. By the way, recently the question is getting less frequent. Anyway, European Parliament is a place where one can get many things done, if you're not lazy and are willing to work.
But if you're lazy, it a cosy spot to be – not working, getting paid, no one in Estonia really «gets» your work anyhow, the newspapers leave you alone. What a life!
Maybe, I don't know. (Half-smiles.) That might also be said regarding the Estonian parliament: you get your mandate for four years; provided you will not use up all your cost compensations, diligently attend sessions, rarely take the floor, and to every question asked reply that «the main work is done in committees», you live a life of ease – never stand out, never get reviled.
I asked Siim Kallas, in the fall, if he was running for European Parliament; he said he was «thinking about it». I got the impression he wasn't too excited.
That's true, but details on these things need to be asked of him, personally.
On a couple occasions, you have been offered a place in the government. Why did you refuse?
I came from outside of politics and, on the first occasion, I felt I had too little experience. Not long ago, I read a book referring to a study showing differences between male and female politicians. Asking male politicians if they were fitting for ministers, 60 per cent said yes. Among the ladies, there were much less such answers.
Is that – ladies asking (for) less – the wider hindrance, the reason why there are fewer women in top politics, and at the top in general, and why the wage gap?
Sure. The wage gap has various reasons to it; one being the ladies do ask for less. When I was a partner at a law office, I saw that as we hired new people. The candidates showed up. The ladies were better, better educated, better at languages, yet they asked for less money and they were hired at lower wages. The men come, they ask for more; if they don't get it, they go ask elsewhere or say OK and settle for less – but they start higher.
European Parliament elections are important because, right after these, Riigikogu election campaigns start, and it makes quite a difference if one gets into the Riigikogu race as a winner or a loser.
That's what the political analysts say: that it's a major signal and creates an important backdrop.
Who are the political analysts at Reform Party?
Well we do have some. The secretary general and the former secretary general. But I have heard the same logic (importance of European parliament elections to create political backdrop) from newcomers and those creating new parties – that it's like free advertisement, a springboard for the next campaign.
Does it feel like the next year brings a left turn, Centre Party and soc dems forming a new government?
Hard to predict. Surely, Centre Party and soc dems have a strong basis leading up to elections.
Would Urmas Paet be a good leader for Reform Party?
(Takes long to think.) To be honest, I do not know him well enough; but he's a nice person, why not.
How many places will Reform Party get, at European Parliament elections? One or two (only Centre Party could dream of three, I guess)?
I'd like to hope two, rather. A lot depends on those who run.
Your chances to get into European Parliament are above average, right?
In Reform Party list, you and Urmas Paet strike the eye as favourites. The rest of the list – take Aivar Sõerd, for instance, who is a good man but will not be elected, as he probably well knows.
He (Aivar Sõerd) wants that, badly, of course. And Igor (Gräzin) wants that badly also. Laine (Randjärv) wants that badly. We are having strong competition.
Live may be unfair, sometimes. Urmas Paet would not want it too badly, but he has better chances.
Yes. Voters tend to elect those who are willing. I'm reminded of a book by Tony Blair, where he shared about a talk with Bill Clinton – the topic was the same; Mr Blair was asking for advice how to get motivated for elections. Mr Clinton said you must want it bad enough, you must tell yourself you want it, you must show you want it. You must hunger for political success.