Skier Šmigun-Vähi suspected in doping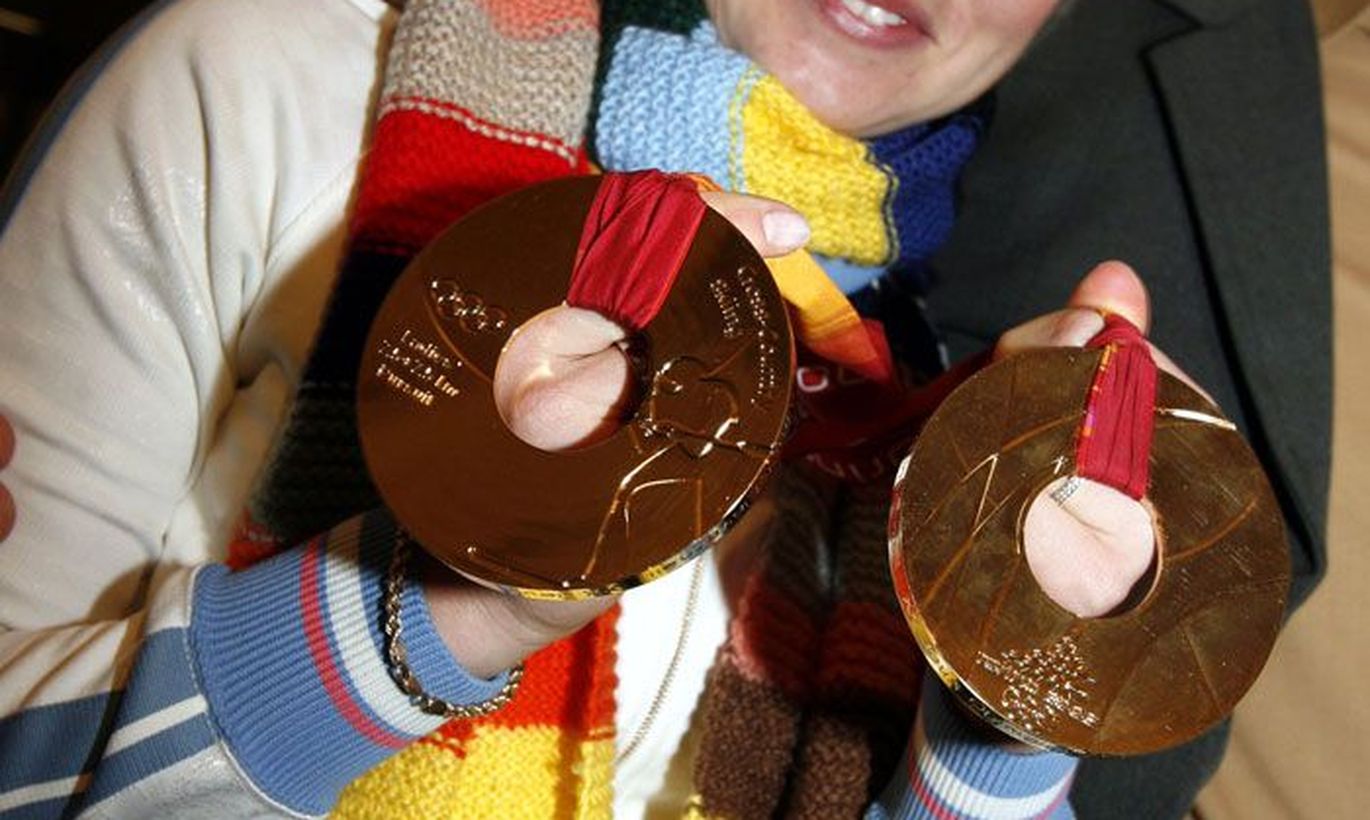 According to Kristjan Port, member of Estonian Anti-Doping Agency council, the doping suspicion regarding double Olympic champion Kristina Šmigun-Vähi is based on an adverse analytical finding.
«According to statistics on WADA website, doping cases are split in two categories: adverse analytical findings and positive samples. At that, adverse analytical findings are the majority,» explained Mr Port.
Mr Port added that the process now to follow is called results management; until that is completed, there can be no talk about conviction. Alas, 90 per cent of such cases end up as positive doping cases, said he.
In her public statement of last night, Ms Šmigun-Vähi wrote about molecules having been discovered in new analysis of her doping tests taken at Torino Olympics, pointing to use of forbidden substances. At that, she did not specify which substance she is suspected of using. In addition to the public statement, Ms Šmigun-Vähi also claimed her innocence live in the Aktuaalne Kaamera TV evening news. «I do not have to hide, ostrich-style! I have never used doping!» she claimed. «It is most unfortunate for IOC to be spreading information with no solid foundation of truth.»
Mihkel Mardna, formerly engaged as physician of Ms Šmigun-Vähi, was unable to comment the case. Currently in Sochi as doctor to Estonia's Olympic team, the man said he was only aware of A-samples having been opened,  some kind of suspicion having arisen, but the issue currently suspended.  
«Suspicions of this sort are an uncomfortable thing, but I know that we haven't done anything wrong and, therefore, I see no need to be overly worried,» said Mr Mardna. «In Torino, all sportsmen signed a document allowing their samples to be preserved for eight years and opened for scientific research. In 2008, however, WADA declared the tests could also be used for new testing and conviction. For me, a question arises: who tests the testers?»
The news of four positive samples having been discovered at repeat-tests of Torino doping tests of 2006, probably belonging to an Estonian skier or skiers, was published late Wednesday night in Russian media. For the time being, it is not known whether these were Ms Šmigun-Vähi's samples only, or whether Andrus Veerpalu is also involved.
Mr Veerpalu, working with the Kazakh team at Sochi Olympics, told Õhtuleht he was currently busy testing skis and unable to say anything. «I'm not following media,» he claimed.