With pupils few, shut the school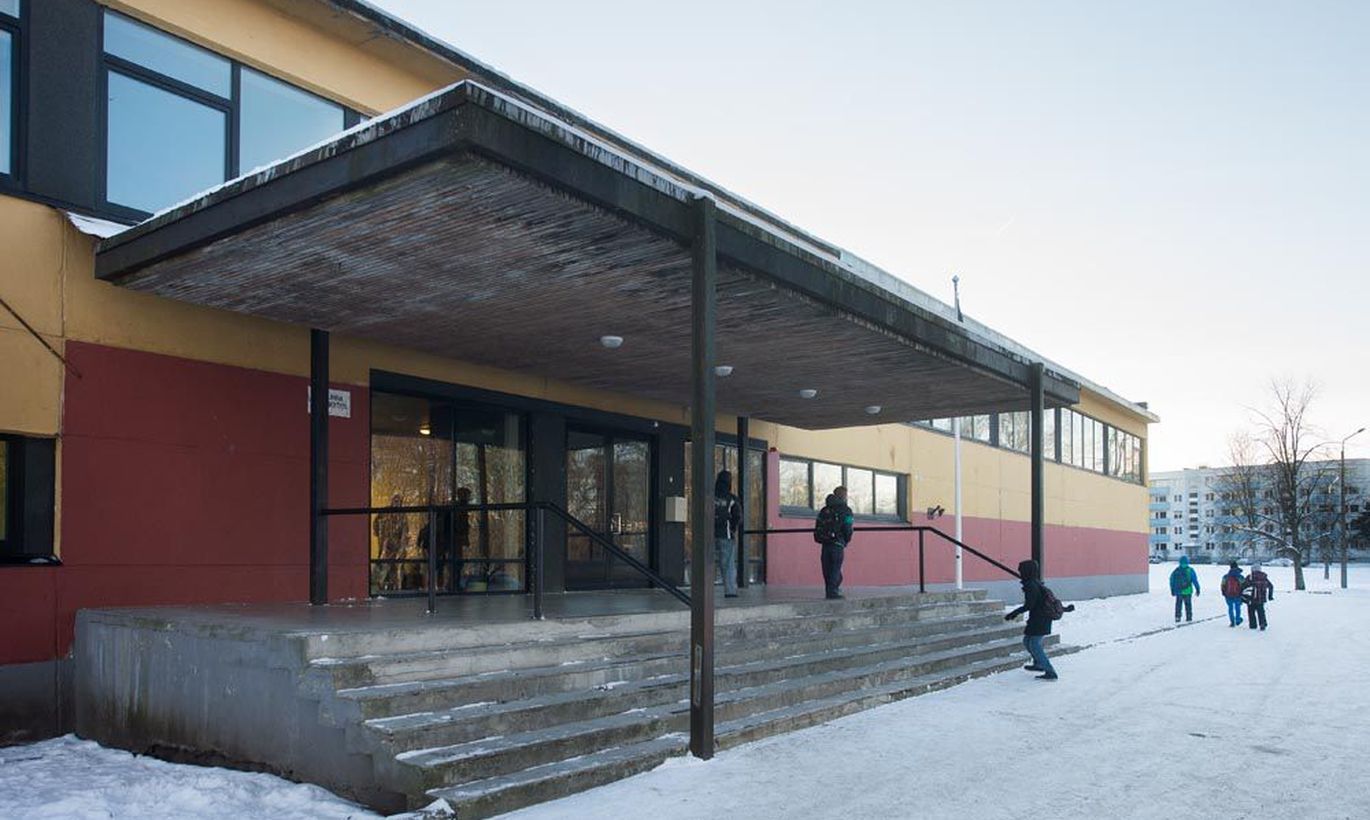 Deputy Mayor in charge of education in Estonia's capital, Mihhail Kõlvart (Centre Party), tells us which schools Tallinn intends to merge.
As admitted by Tallinn vice mayor Mihhail Kõlvart, city government is gearing up to merge general education schools located near each other. 
«Despite the rhetoric of education being the greatest value and priority, allocation of state resources speaks of decrease of capitation fee. Meaning that basic schools can no longer organise studies in full capacity and good quality with less than 24 students in a class, and upper secondary schools (gymnasiums) with less than 32 students,» said he.
«Partly, the steps planned are a forced move, by the city, to gain more resources into larger schools emerging in mergers. In merged schools, numbers of students increase, which in turn grants students better academic environment and curricula with more options,» he added.
As assessed by Mr Kõlvart, there are few students in the schools about to be merged, while some other schools are filled to the brim – some even having studies in two shifts.
According to him, a development plan – based on statistics and arguments – has been developed to renew the school network, as well as criteria and agreement undergirding the entire effort. 
«Activity plan is still being discussed. The more so that various opinions and contradicting standpoints have emerged, wherefore decisions will take time,» said Mr Kõlvart.
«On the one hand, this provides for thorough consideration of all aspects leading to best decisions; on the other hand, however, it breeds uncertainty and, therefore, anxiety. I hope in near future we will be able to inform the public even more specifically,» added the deputy mayor.
Schools, the merger of which in 2014 has been discussed by city powers
Joint Gymnasium and Downtown (Südalinna) School
Südalinna School (formerly Liivalaia Gymnasium) would hold 700 students. In academic year 2011/2012, they had 356; the amount was in decline over the past academic year.
«Thus, the school has much unused space, allowing for 50 per cent increase by 350 students. Joint Gymnasium has 780 students, the numbers are growing constantly,» said vice mayor Mihhail Kõlvart.
In academic year 2013/2014, Joint Gymnasium had 97 pupils enroll in 1st grade; Südalinna School only 47.
«In Joint Gymnasium, first stage of study works in two shifts. As evidenced by population register as at November 2013, next academic year will bring a further 30 per cent increase to first grade additions thereof,» said Mr Kõlvart.
«Joint Gymnasium is closest school to many urban regions – they have to accept kids from regions bordering with Pärnu Highway as Uus Maailm, Veerenni, Tondi, Kitseküla, Järve, Luite and a part of Liiva,» said he.
Merger of said schools, said Mr Kõlvart, will also ease assembly of 1st grades of nearby Jakob Westholm Gymnasium.
Juhkentali Gymnasium and City Centre Russian Gymnasium (Russian language based)
Juhkentali Gymnasium has 433 students, the house would hold 650. Meanwhile, City Centre Russian Gymnasium has 702 students, with 560 places available for working in a single shift.
«While the City Centre school has no contemporary handicraft and technology facilities, nor a gym, Juhkentali has it all,» said Mr Kõlvart. «Merger would allow current students to continue in their own school's gymnasium, the gymnasium stage being enlarged by merger.»
According to Mr Kõlvart, traditions of both schools, including the art classes – for years developed at Juhkentali – would definitely be maintained.
Ehte Gymnasium of the Humanities and Ranniku Gymnasium (Russian)
At Ranniku, numbers of students are in constant decline, with 363 left and classes averaging 19.7.  
«For many years, gymnasium classes have not been opened. By merger, Ranniku's students get the option to continue in own school's gymnasium stage,» said Mr Kõlvart.
«Ranniku's strength is work with students with special needs. In merger, the school gets extra options to keep up the good work, acquiring more resources and competency. The new school to be created would continue operating in two buildings,» he added.
Arte Gymnasium and Upper Secondary school No 37
According to Mr Kõlvart, only 125 students go to 37th upper secondary school, classes averaging 12.7 pupils. Last fall, 1st grade was not opened. 
«Meanwhile, Arte Gymnasium has 822 students, with 96 accepted to grade 1 in 2013. Clearly, better education is being provided in this school,» said he.
Two more mergers planned, in 2015
Kadriorg German Gymnasium and Sikupilli Upper Secondary School
Despite renovations at Sikupilli, Mr Kõlvart says the number of students has not increased over the past four years. 
«Sikupilli has 281 students, the house would take 600 per shift. Kadriorg German has 904 pupils, one shift capacity being 850,» said he.
«Thus, merger would allow more to be accepted into 1st grade – Kadriorg German got 100 fresh 1st graders, Sikupilli mere 39. Also, gymnasium stage could be expanded. Currently, Sikupilli's gymnasium stage is not sustainable, with state financing, the classes averaging 22.6,» added the vice mayor.
The merger would enhance acceptance into gymnasium stage, while maintaining traditions of both schools and even extending these (German, Nordic languages etc).
Lasnamäe Gymnasium and Paekaare Gymnasium (Russian)
According to Mr Kõlvart, it is currently planned to have Lasnamäe Gymnasium building renovated and expanded, son, in 2015/2016, the merged school could start in a fresh house.
«Paekaare currently has 279, classes averaging 22.7 pupils. Gymnasium stage is closed, the building dilapidated. In 2015, the students can start studying in a contemporary schoolhouse,» said he.