Parents drag hundreds of kids into quick loans biz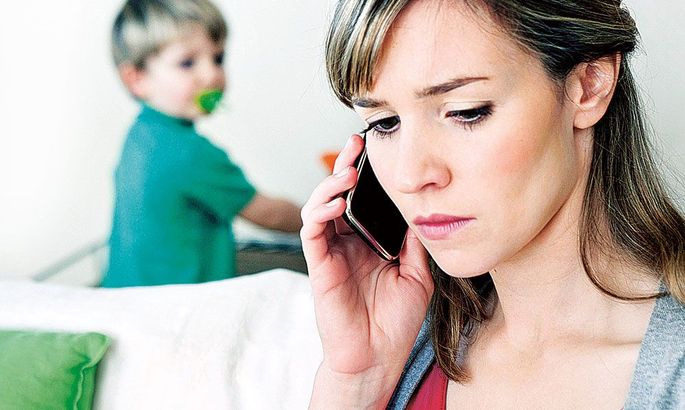 Drowning in debt, parents use children's bank accounts to hide new SMS loans.
Recently, Swedbank – largest lender in Estonia – made a startling discovery: turns out, bank accounts of nearly 1,300 minors have been used to take and/or pay back quick loans.
Of these, close to 600 accounts belonged to kids under 13 years of age, thus going to kindergartens, primary schools and beginning classes of basic schools.
Use of quick loans with wild interest rates is among the acutest social ills in contemporary Estonia. Thousands of families are groaning under obligations too hard to bear and often resulting from thoughtless decisions. 
Swedbank made its discovery by organising a lottery. The lottery was meant for kids who often pay by school card, a bank product for clients aged 6 to 12. A school card lets owner pay for purchases, take out cash (even abroad), and to make payments in ATMs. The card has no monthly fee. 
Drawing the winners, bank employees noticed that accounts of several minors were linked with quick loans.
Thereupon, the bank ordered analysis of all accounts of minors. «Alas, there were 1,290 such accounts, all in all,» said the bank's communication manager Kristi Roost.
Of course, the SMS loans were not taken by the kids, as loan offices aren't allowed to lend them money. Even so, parents do have the ability to use their kids' bank accounts and cards. A typical parent would never do that; those desperately in debt and therefore having use of their accounts restricted as requested by creditors – that's another matter. So, the kids' accounts come into play.
«Basically, this is using a kid's identity, leaving a trace in the minor's credit history and possibly obstructing a loan, in the future,» explained Ms Roost.
The problem is no news to the other major bank, SEB, either. «Analysing the loans, we have also seen parents transferring large sums to the kids' accounts which is no pocket money,» said Triin Messimas, private persons' division development chief at the bank. «This is stupid behaviour, aimed at hiding one's obligations. People hope the bank will not search out where the money goes. But we want to know if these are binding obligations, when we see large sums regularly transferred to accounts of children or relatives.»
As assessed by Ms Messimas, such quick loans will not spoil credit history for the children, as they did not take the loan.
She noted that people had several extra options to hide quick loans, the easiest being to take the loan in cash – as offered by several offices.
For Swedbank, misuse of kids' accounts is a very serious issue. On Monday, the bank held a meeting, at which it was decided to upgrade general conditions for services. According to Kristi Roost, by doing that, the bank intends to draw quick loan providers' attention to the fact that such behaviour in unacceptable to the bank. «We hope legislators will also, in near future, do something about activities by quick loan providers and supervision thereof,» she added.
«It's a quite widespread practice for debtors to also use bank accounts of other persons,» confirmed a well-known bailiff. «Debtors use bank cards of children, relatives and even companies.»
An oft-used trick is payment of pension to a third person's account. This is especially popular in case the pensioner, who also is a debtor, goes to work and gets paid.
For the problem, the bailiff also had a cure to offer: «Such situations would be excluded if it would be banned, by law, for debtors to transfer money to accounts of third persons.»
Ülle Schmidt, debt adviser
Daily, I meet people who have several accounts arrested and lots of quick loans taken from several providers. Right now, I'm about to meet a pensioner who has five quick loans and two bank loans. But that kids' accounts are used to get quick loans – this I have yet to encounter. Never heard of that.
Maybe up to a half of those that have moved abroad are fleeing from quick loans. An ever more popular option is private person's bankruptcy. A lot is being said about alimony debtors, but they usually have all kinds of others debts as well. Quick loan business enhances shadow economy, black labour, taking wages in cash.
In Estonia, 100,000 people have their accounts under bailiff surveillance. Luckily, the law says that within minimum wage limit the accounts must be arrest-free; to this is added the dependants' portion. It is very easy to take a quick loan and to extend it. Once the initial loan comes, for many it spirals from there. Poverty, unemployment, temporary difficulties – often, these lead to the first loan. I meet all kinds of people, young, old, lots of Russians. It also happens that somebody turns 18 and friends urge them to go on, take a loan. In a couple of years, they're in court. There are lots of unreasonable agreements and unreasonable court judgements; for instance, there was a €3,000 loan, and €6,400 claimed in payment.