Editorial: MEP seat for Mr Herkel? Why not. And then what?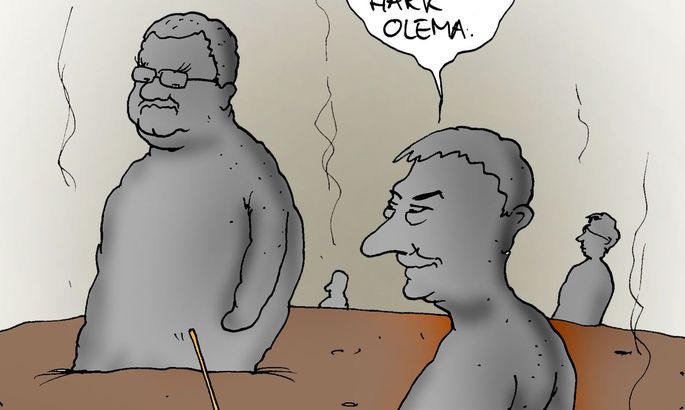 New party, new party – a well-known chorus sung in Estonia, over the years. By now, the emotions triggered by the ditty might fall three categories, yea even three: naive faith, or corresponding unbelief; or fear (perhaps real) within IRL.
As announced by the new party's main man Andres Herkel, he intends to break cartel parties' power. This spring, European Parliament gets fresh MEPs. Based on the glorious victory won by Indrek Tarand, and studies done by Estonian political scientists, the citizens are open to experiment at the «less important» elections, in order to show the power parties, however beloved, the direction. Broadly speaking, this still spells as resistance to the party financing reform and other arrangements achieved by Res Publica, a decade ago. 
To the backdrop of Latvia and its years of writhing in the embrace of oligarchs, a consolidated political system looks advisable. Beholding the indignation in Estonia, we will have to admit: the Res Publica reforms went too far. Still, let us remember: the goal was that politics would be paid for by Estonian citizens, not large enterprises. With that in mind, party financing from state budget was legalised, and donations by enterprises banned.
According to Andres Herkel, the new party intends to break cartel parties' power. In all likelihood, warring under such banner, success enjoyed by Indrek Tarand at last European Parliament elections may be repeated. Perhaps is won't be expressed in the largest vote tally and a seat at parliament – as won by Indrek Tarand – or largest vote tally and two extra seats for soc dems  – as won by Toomas Hendrik Ilves…
Still, highly likely that Mr Herkel succeeds in teaching «cartel parties» a lesson. Let's not forget that the lesson taught by Indrek Tarand has already become law: MEP elections go by open lists, the one with most votes rides to Brussels. Why not definitely state, then, what'll be the measure of the new protest movement's success? Indefinite breaking of cartel parties' power sounds somewhat... indefinite.
Even so, the right-wing protest movements providing basis for the new party may indeed come with wagonloads of innovative ideas. Let's hope the well-known conservative leader or success-oriented modern advisers will not push these all back.
Lots of folks in Estonia have waited for a new party for a long time – now, it has made its appearance. Do we have reason to believe the new party has any potential to alter our politics? A parallel question would be: what, actually, has resulted from Indrek Tarand's absolute victory, four years ago?