Price rise has calmed down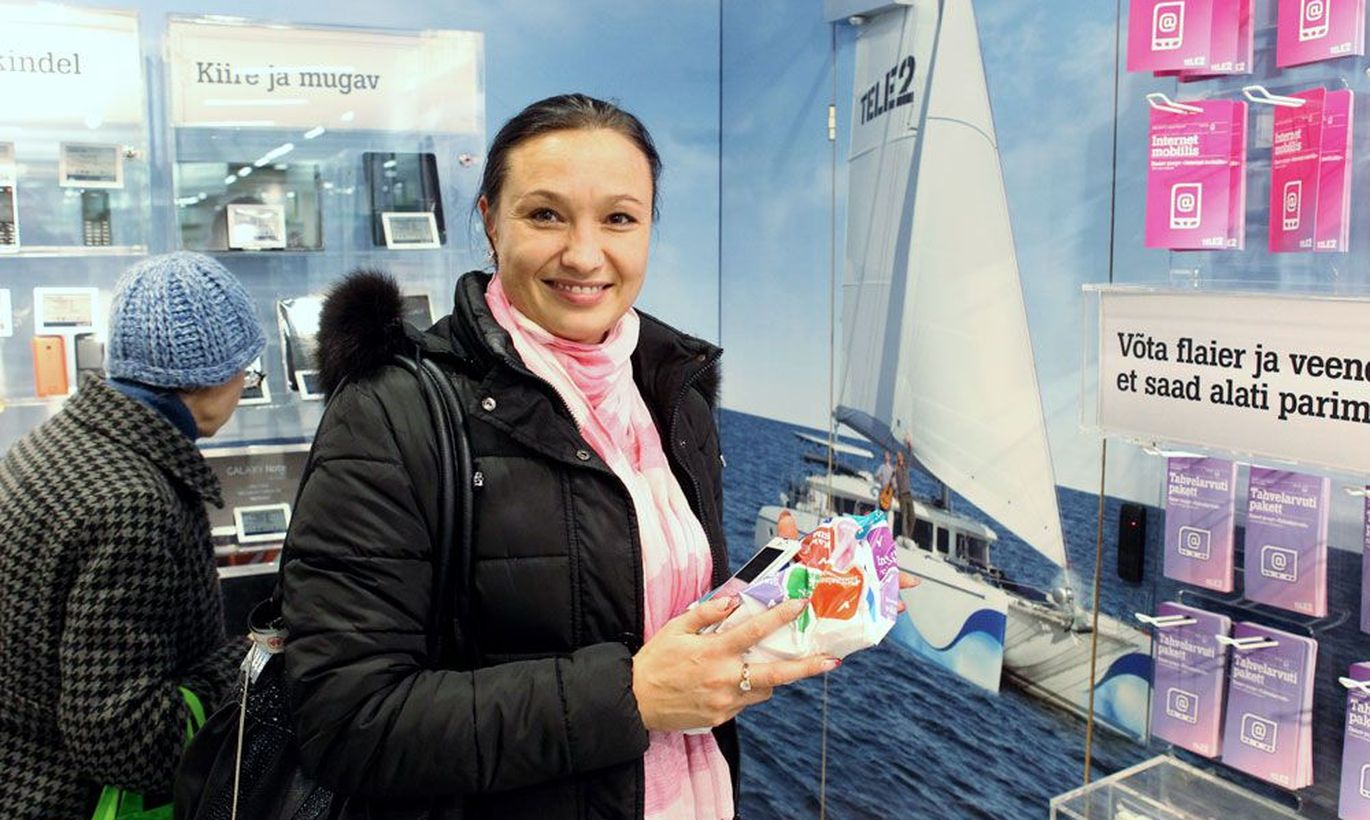 Though 2013 kicked off with close to 30 per cent of electricity bills rise, for inhabitants of Estonia, statistics say life only got dearer by 2.8 per cent – the lowest figure after these past three years i.e. since the crisis-stricken 2009 when prices actually fell.
Last December, prices dropped 0.1 per cent from November, only rising 1.4 per cent year-on-year.
Asking the folks at shopping centres about how they feel regarding the prices, the talk mainly centres on foodstuffs, prices of which have risen. «Shopping for groceries, the prices are up significantly. Like bread, some have jumped over a euro. With less than €10, one never shops these days,» said Evelin Luidalep.
Electricity – engine for price rise
She admitted, however, that telephone bills have indeed shrunk, these past years. «They are doing these bargain packages, with free call minutes. I did take the one with a whopping 1,000 minutes free of charge; I may never use these up,» added Ms Luidalep.
According to Statistical Office, two thirds of the year's 2.8 per cent price rise came by the 28.7 per cent electricity hike. The impact was softened by falling prices for transport, communications, education and child care institutions.
Over the year, food prices went up 4.9 per cent, with potato and fresh vegetables leading the pack by 39 and 16 per cent, respectively. Due to falling prices on world market, coffee and sugar became cheaper.
As assured by grocery chains, last year's food basket price rise was moderate. The Selver CEO Andres Heinver points to various products cheapening on global market, as well as local producers relying more on campaigns, eager to have their stuff included in discounts. «Also, clients make more rational choices than before; they consume wisely and have already gotten used to pick the discount-campaign products,» said Mr Heinver.
Communications services prices have fallen for three years running; first and foremost, this concerns telecommunications. According to Tele2 chief Argo Virkebau, mobile communications competition is very tough in Estonia; while, a year ago, prices were even over Baltics, by now price war amongst operators has awarded Estonia with the cheapest mobile Internet, for instance.
«By our price war, almost everybody won; currently, at Tele2, a minute of call costs 32 per cent less, year-on-year, and 50 per cent less than two years ago. With our call card, a minute is a whopping 80 per cent cheaper than a year before,» said Mr Virkebau.
Falling prices no stimulus
According to Elisa CEO Sami Seppänen, Estonian Association for Information Technology and Telecommunication thinks that, on Estonian domestic market, communication service prices may start to rise after the EU electronic communications single market package enters into force, while lowering the services used outside Estonia. Elisa, also, would not exclude price rise. 
As assessed by analyst Maris Lauri, the low yearly price rise was to be expected, as it was evident that the various administrative decisions like Tallinn's free public transport and higher education, as well as the small price rise in Europe with generally moderate global prices would compensate for the occasional price rises related to Estonian local situation. «It must also be considered that though people have more money in their pockets and they have increased their expenses, consumers still are very careful with spending and are diligently seeking out the lower prices. As the merchants clearly had higher expectations than the consumers were willing to spend, discounts have had to be steeper than usual,» thinks Ms Lauri.
For 2014, Ms Lauri predicts an even smaller price rise of 1 per cent only. «The reasons mainly lie outside of Estonia. With modest global growth, Estonian price rise will also be modest. Consumer demand may indeed keep the Estonian price rise at higher levels than in rest of Europe; still, consumers continue to be very careful and, therefore, it is difficult to rise prices,» said Ms Lauri.
Even so, price rise may be accelerated by fuel prices, open for surprise hikes for political reasons – as well as by foodstuff, highly dependent on the weather.
According to LHV analyst Heido Vitsur, stabilisation of prices – though pleasant for the consumer – is nothing positive when it comes to economic development. «Stagnating prices, and falling prices the more so, will not stimulate entrepreneurs to invest in production and create new jobs; rather the opposite, the trend would be to cut these back. Thus, in the end, a deflationary spiral may develop – difficult to turn around. The consumer price index, having fallen under one per cent, is a clear warning here, sadly» said Mr, Vitsur.