These are the days of Rasmus, Artjom, Maria and Sofia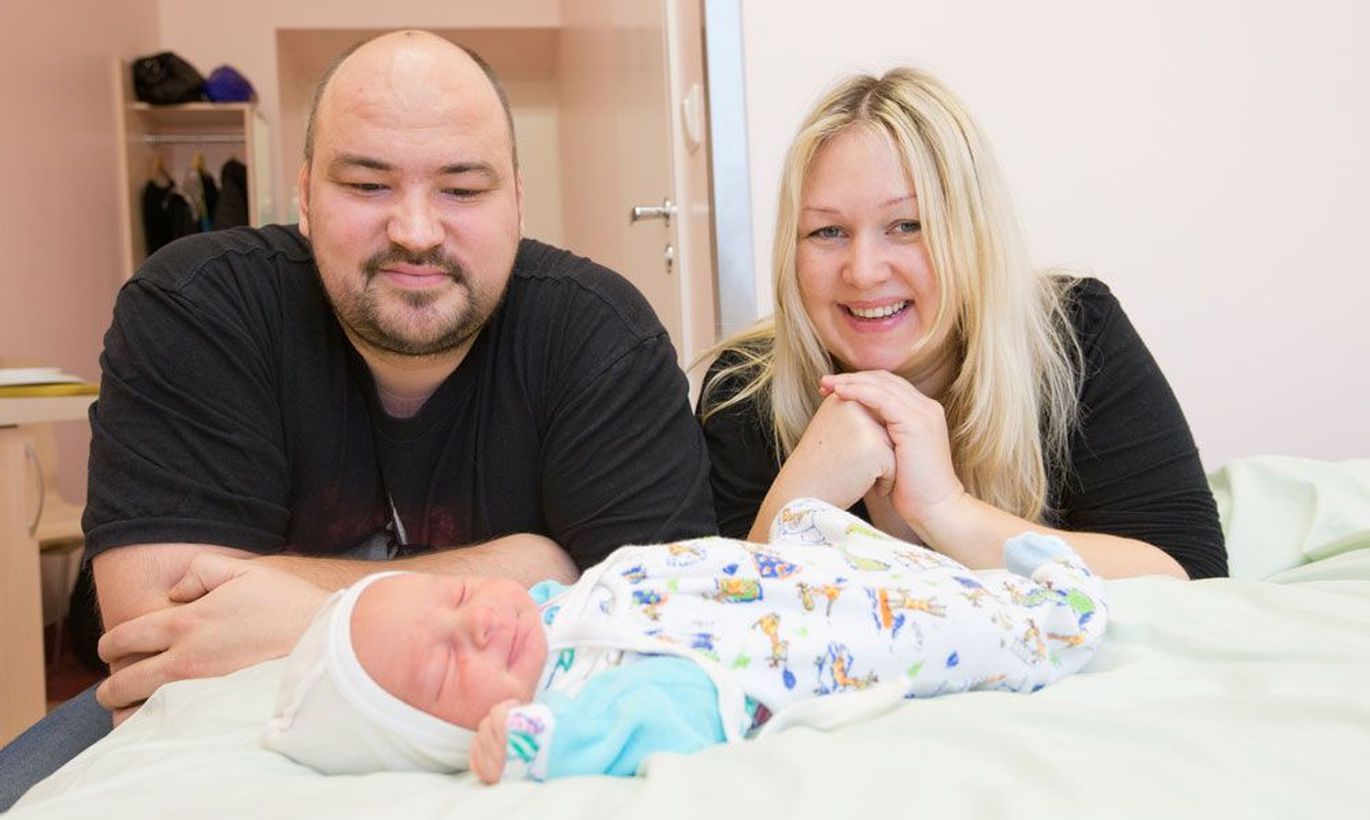 A bit boring with names, this past year... The top Estonian boy name of the year was Rasmus. (Here and hereafter, counting from January till November, 2013.) Rasmus ruled the previous year as well. The tussle for silver medal is happening between Martin and Robin; in 2012, Robin got it, this year Martin hangs on tight for second spot.
Of Russian male names, Artjom is this year's favourite. Then comes Nikita. A year before, it was the other way round for the two. 
The girls' golden trio is: Maria, Sofia, and Laura. A year before? Sofia, Maria, and Laura. Here, the reckoning is somewhat complicated, as Maria, for instance, is popular among Russians firstly; even so, it is used by Estonian parents as well. Same goes for Anna.
The big picture is clear: the same names top the lists for quite a while now.
However, taking a longer look back to the name-g tradition – during the two decades of regained independence, a couple of obvious trends do emerge. Firstly: the well talked and written about issue of our names ever internationalising i.e. names used of other cultures are opted for, with even greater emphasis on ease of writing, spelling and pronunciation thereof in other languages.
Foreign letters weeded out
The borrowed names do quite well fit with the written Estonian language and the way we are used to pronounce stuff. The same trend is easing its way into the way local Russians are selecting names.
Names Act, which entered into force in 2005, demands honouring orthography with personal names. Thanks to that, foreign letters like x, y and c are on the decrease. Pursuant to the same Act, there also has to be a good reason for giving a name differing from the usual spelling and pronunciation. Which is a good reason? This, surely, is up to the one who decides. Still, one thing is certain: a child cannot be given a name that would be obscene or offensive.
Thus, rare names can still be given; all one has to do is adhere to orthography. The radio personality Alari Kivisaar, for instance, having named his daughter Lakendra Amerii, has referred to the name fitting Estonian orthography and he having had no need to explain anything to officials.
By the way: even though the media loves to highlight the rare, the strange and the foreign-sounding names given to kids, often adding that Estonians have gone nuts about funny names, this would be an exaggeration. As shown by Estonia's most well-known names-researcher Annika Hussar, the extraordinary names level has stayed quite stable through the ages; ever since the 19th century, at least, Estonians have loved foreignness, loaning names – in pure forms or in shapes slightly altered – from neighbours. Actually, most of Estonian names originate abroad: like the very Tiina or Mari, which may now appear highly Estonian-like.
Fame gives wings. Sometimes
The overall tendency, then, is international names. But why do certain names rise and others fall, right now? Why the popularity of some? Why favour Rasmus? Or: why has a long-time frontrunner Kevin dropped into the 20ies in the list, this year? Or from whence came Sebastian? During the 13 from 1992–2004, only 20 boys born in Estonia were Christened Sebastian; this year, the same amount of Sebastians was achieved in the first two months.
To this, the name-investigators cannot answer. Occasionally, there will be the link with famous singers or actors bearing these popular names. Amongst girls, the name Mirtel has now made it into the top 10; in the 1990ies, it was a rare bird altogether. Often, its current popularity is linked to the actress Mirtel Pohla.
An example even more extreme is the girls' name Lenna. A table composed by Ministry of the Interior, on Christian names given in 1992–2004, contains 677 names. At the very bottom we find names like Sirje, Raina, Raneli and Patricia (four times each, in 13 years); Lenna is not in the table. By today, Lenna's quite popular and the first link that comes to mind is, obviously Lenna Kuurmaa, the singer.
Even so, one needs not rush to create the fame connection: according to names researcher Annika Hussa, as her students ask parents why that name, the typical answer would be it was beautiful (interview, in Harju Elu). People will not want to admit to loaning a name from a celebrity. People will not necessarily use a famous one's name; however, a famous person may take an extraordinary name into popularity and make it «sound right». Parents are seeking for names that would still be novel, but already in the flow of things.
Young parents love to discuss choice of names publicly. In such forums, the most-often repeated explanations are: beautiful; feels right; we like it.
Some names' fame is long-lasting; some do several rises and falls. Martin has been in the top pop ten for a whopping 25 years; Sander and Markus have gotten close to 20. Of female names, same can be said of Maria, Laura and Anna.
Other names just quietly fade away. We have already mentioned Kevin. Kristjan, a top three name in the 1990ies, is not in the third dozen. Or take Siim – popular in 1990ies, it is now «out». Meanwhile, Gregor and Kristofer are on the rise.
Girls-wise, as compared to times 15–20 years back, Kristina/Kristiina's success has declined. From the less popular/ rare category, Mia, Milana and Lisandra are nearing the peak.