Mobile positioning planned for those in trouble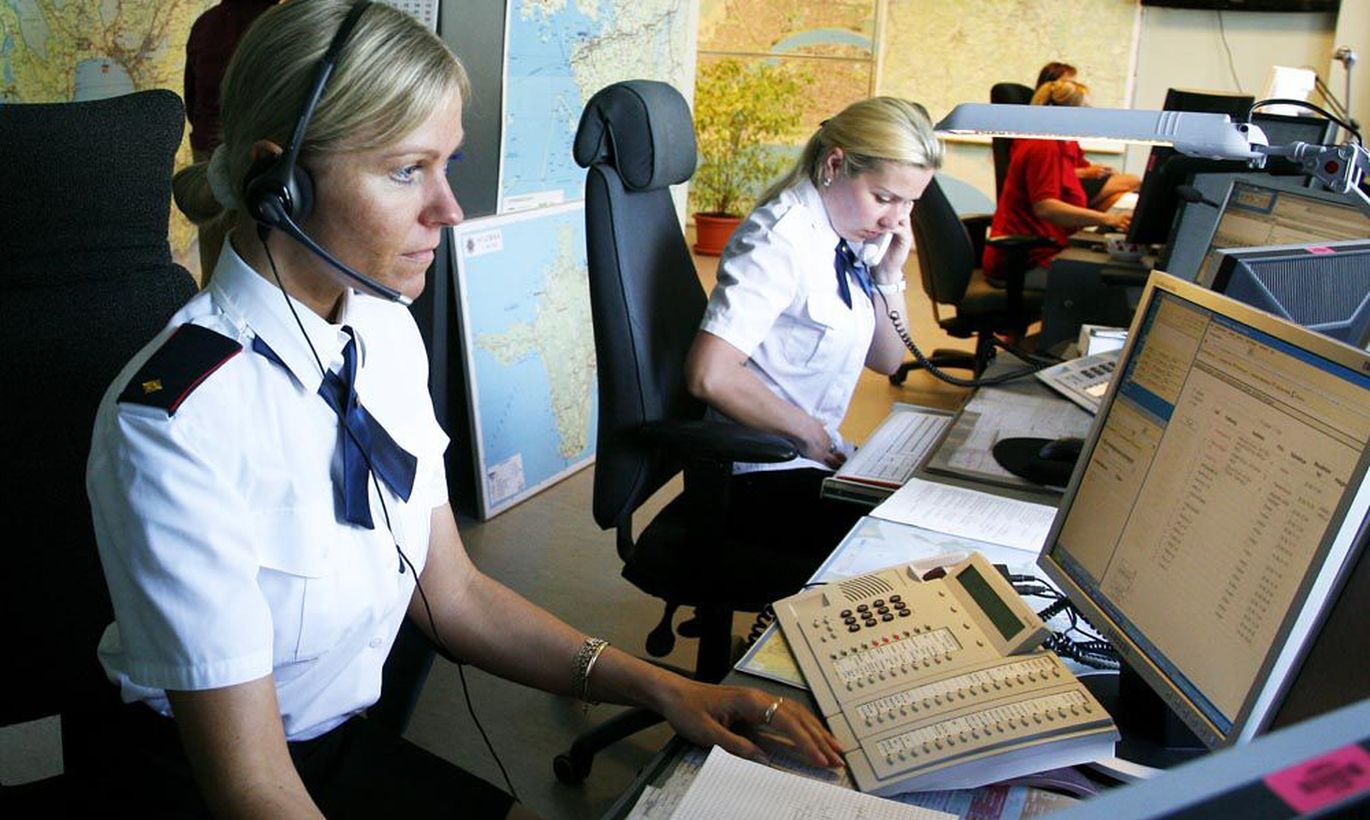 Alarm Centre obtains option to view public security camera images, to send help without request if needed.
Alarm Centre will be granted rights to do mobile positioning for those dialling the emergency phone number; also, they will be viewing in real-time the pictures shown by public security cameras, to be able to send unrequested help if deemed needed.
Rescue Act amendment bill, issued to be coordinated by Ministry of the Interior, will allow mobile positioning regarding those calling the emergency number 112 so Alarm Centre can be faster and more precise in determining the locations of incidents, thus able to send more timely help. «Preciseness of positioning depends on capability of telephone operators and telephones,» interior ministry data monitoring chief Andrus Kroon told Postimees.
Up to now, there has been no separate system for positioning those calling the emergency number. Communications companies do have to make locations of emergency callers available to Alarm Centre right after connecting such calls; even so, the centre has no right to use the data received, because positioning the one calling is defined as processing personal data. Now, the centre gets such rights.
Also, positioning the caller is needed to employ the so-called digital mad within a project called GIS-112. GIS-112 is a project financed within Estonian-Swiss cooperation programme aimed at cutting the time it takes to reach the scene of an incident after the call comes in.
«Within the project, all rescue vehicles and ambulances will be equipped with GPS-devices enabling Alarm Centre to view their location in real-time, thus able to send out a brigade closest to the need. The closest team will be calculated by the system. Vehicles will also be equipped with map applications, enabling them to view location of the one in need as precisely as possible. The map application will feature layers with differing data, activating which both rescuers and ambulance workers will see geographical information of various objects. Water points for rescues, for instance,» said Mr Kroon.
Digital maps will feature location and status of helps resources, roadmaps and other data. Positioning the location of the caller will be the initial step with the digital maps.
The change is also a step towards development of the all-European eCall-system to come – hard and software to be installed in new vehicles allowing manual or automatic calls to emergency phone at 112. Pursuant to an EU directive, this will have to work by October 1st 2015 latest.
As another amendment, Alarm Centre will obtain rights to use public security camera images currently used by policemen at monitoring centre. As of November 1st 2014, all processing of emergency calls will be the responsibility of Alarm Centre. That will enable Alarm Centre to send help when this is necessary, even if no call is made to 112.
Pursuant to bill, the centre will get rights to only monitor the camera image, not to record it or make extracts or copies. Recording and further use of data will remain limited to the police.